There are a few things that I crave all the time. Attention, affection, positive reinforcement and Korean food. I will go out of my way to get Korean food regardless of where I am. I'd love to say that this week's restaurant took me completely by surprise. Not only because it was delicious, but because of it's location – DDO. West island is the fucking wildcard of Asian food right now. From fiery Szechuan at Mala Express, Teishoko style Japanese cuisine at Mont Brise, legit pho at Zui Zui and I Am Pho, and now yet ANOTHER amazing Korean restaurant to add to the growing roster of Asian eats, K-BROS.
Seafood Pancake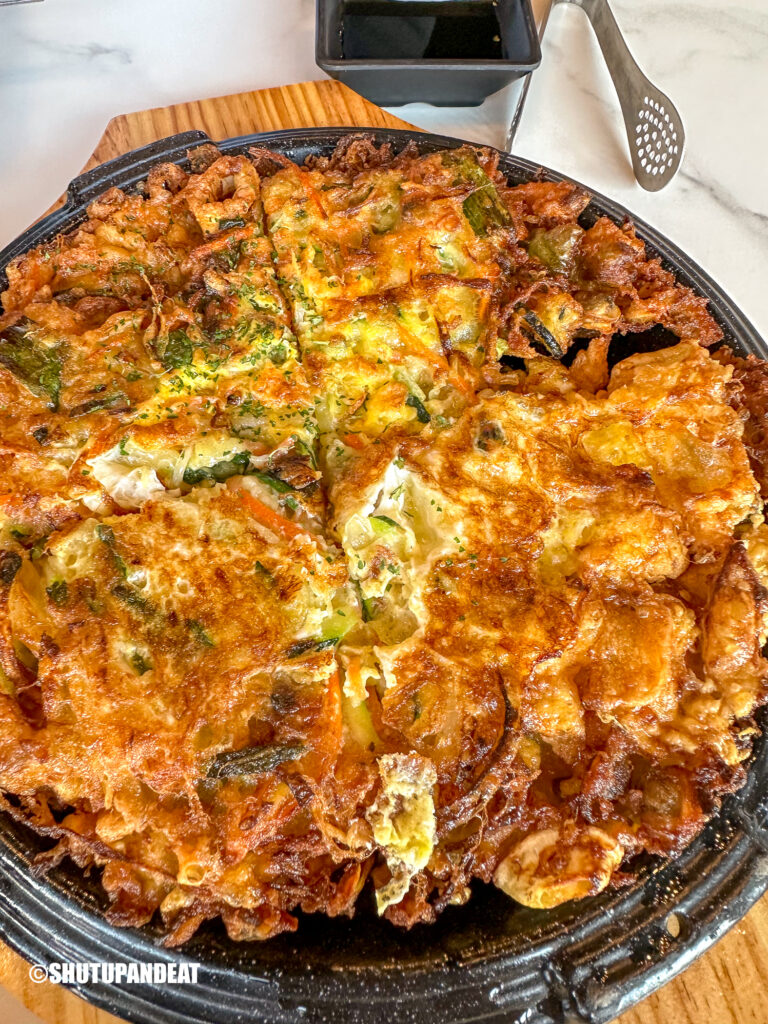 The menu reads like a greatest hits compilation of any Korean restaurant. Handful of appetizers that include dumplings, salad, tteokbokki (ricecake stew) and my favourite; haemul-pajeon or seafood pancake. This thing was monstrous, the size of a medium pizza at least. Crunchy fried crust with a fluffy interior with shredded carrots, scallions and an array of seafood. Kimchi pancake available for those who don't like seafood and prefer inferior pancake.
Fried Chicken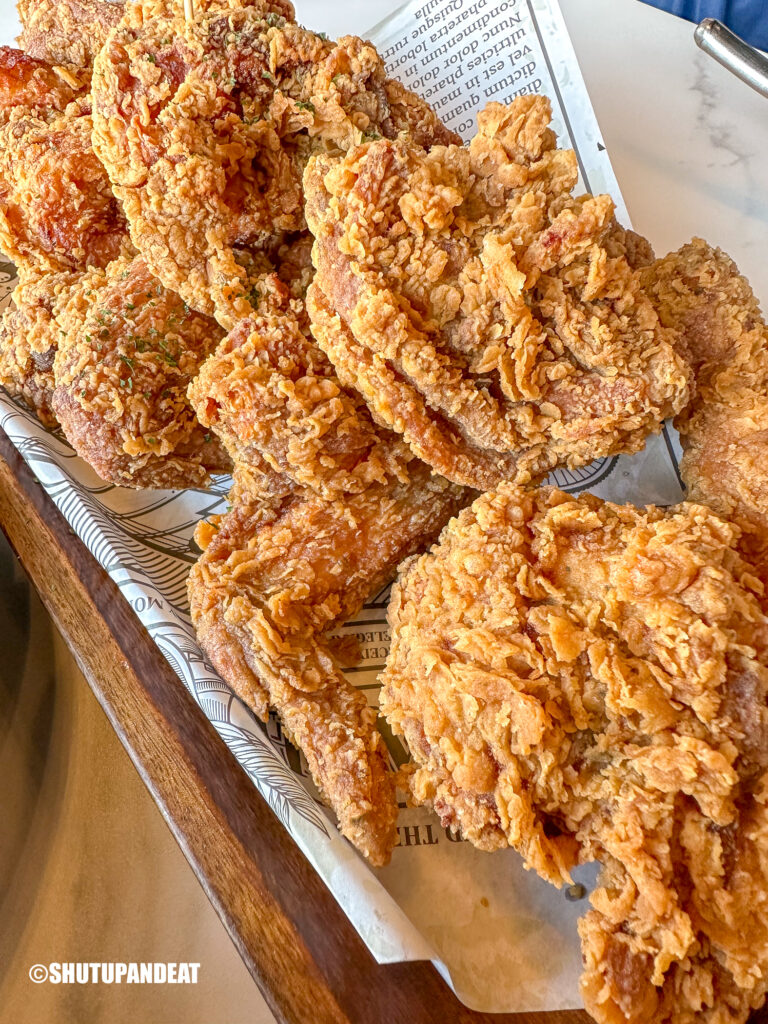 Stop reading here and look at this chicken. Large battered, double-fried pieces of chicken in all it's ear-shattering glory.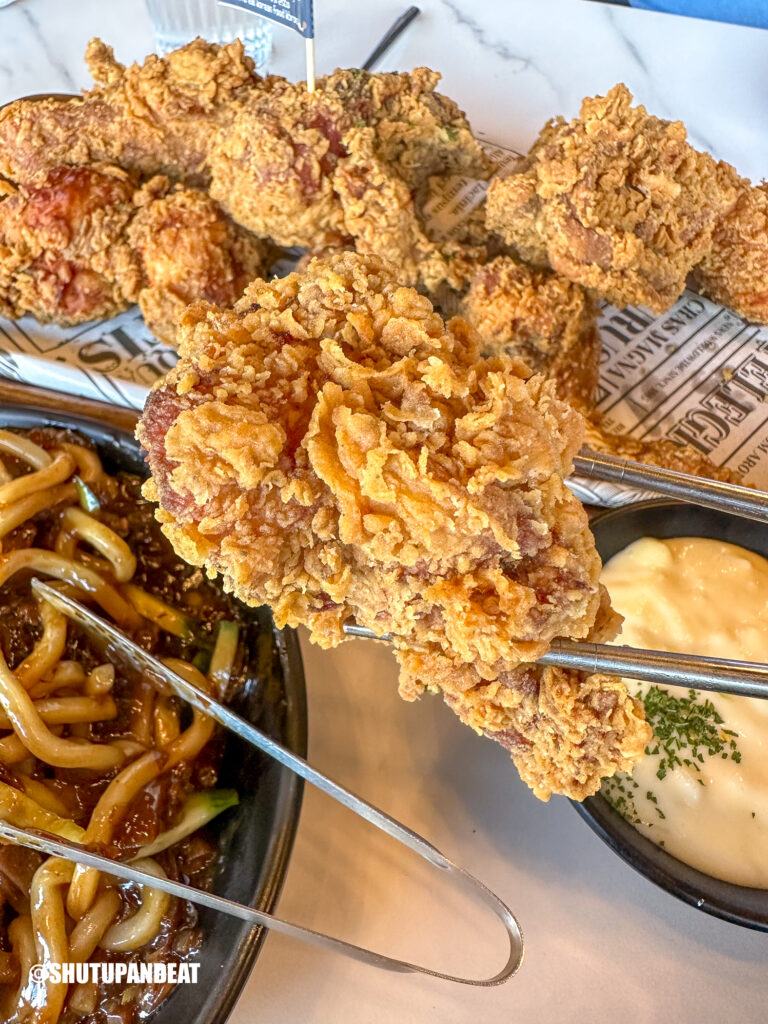 Like all other Korean restaurants that serve friend chicken, K-BROS offers bone-in and boneless chicken in a variety of sauces. They offer their chicken tossed in sweet and spicy, garlic soy or cream onion sauces.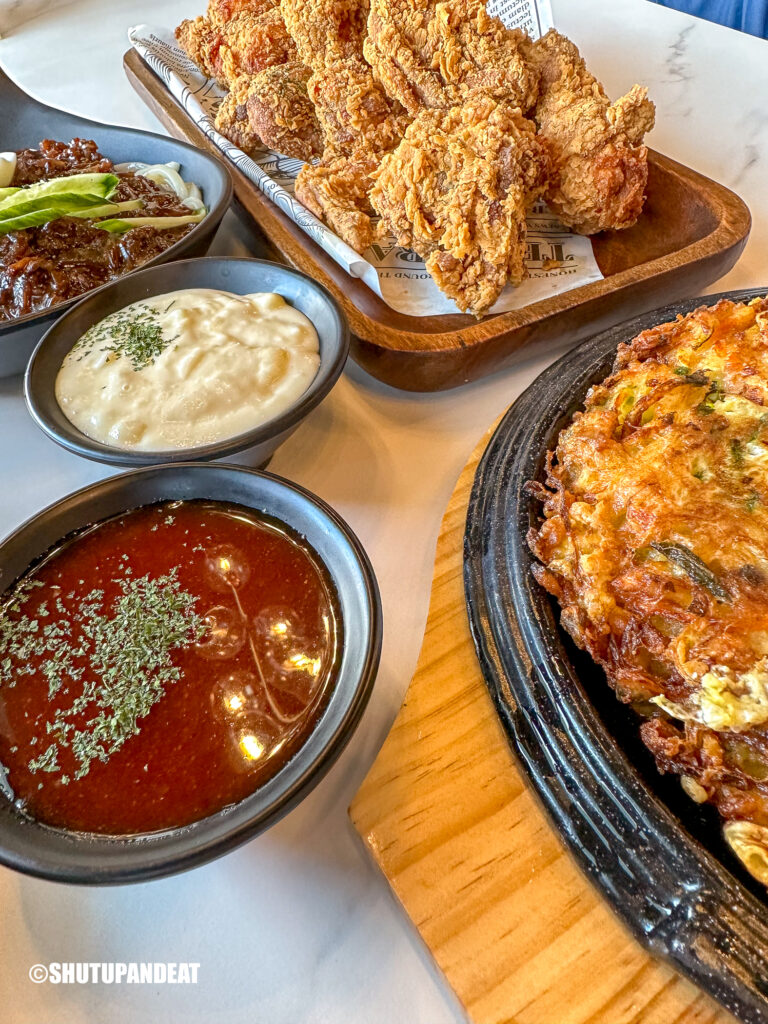 If you've learned anything from me eating Korean fried chicken, it's always order it plain and get the sauces on the side. Unless there's one sauce that you love and like to dedicate the entire order to it. I do it this way, the superior way, and you should too.
Jjajangmyeon (black bean noodles)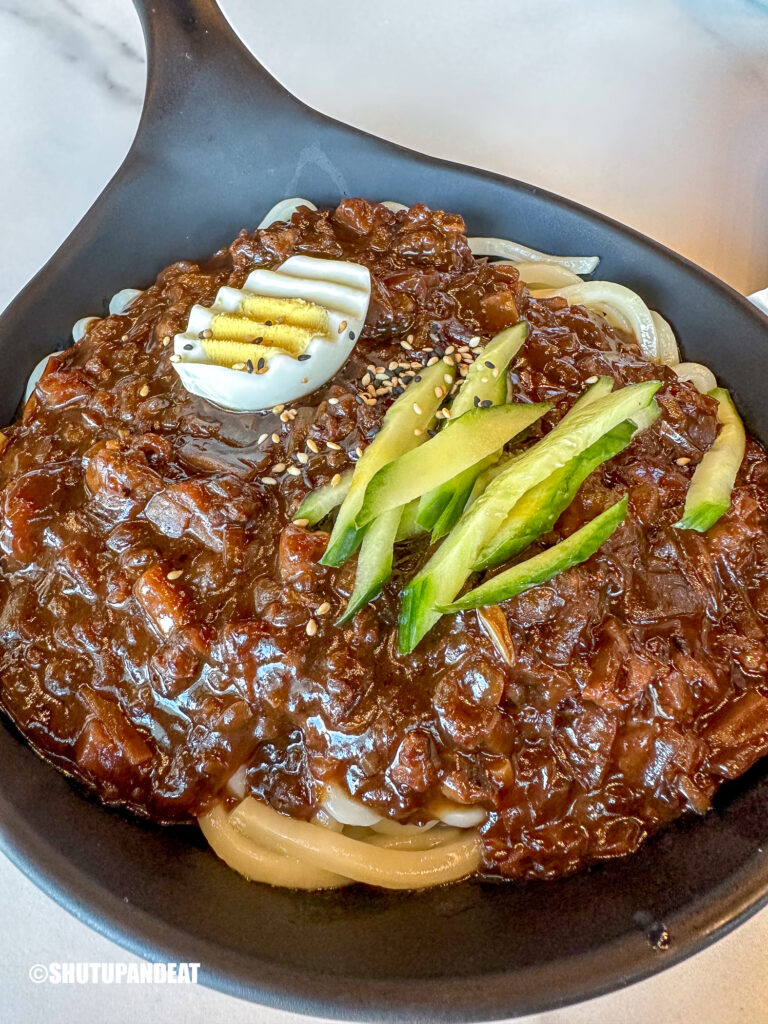 Another one of my favourite dishes, black bean noodles. A thick luscious sauce with fried black bean paste, vegetables and pork. It reminded me of bolognaise in terms of its meatiness. It's one of the better ones I've had in a long time. I love this type of udon noodle – THICCC. The shape isn't round but angular. Cooked and then scrubbed in ice water, this type of noodle retains its toothsome chewiness when prepared like this. So good.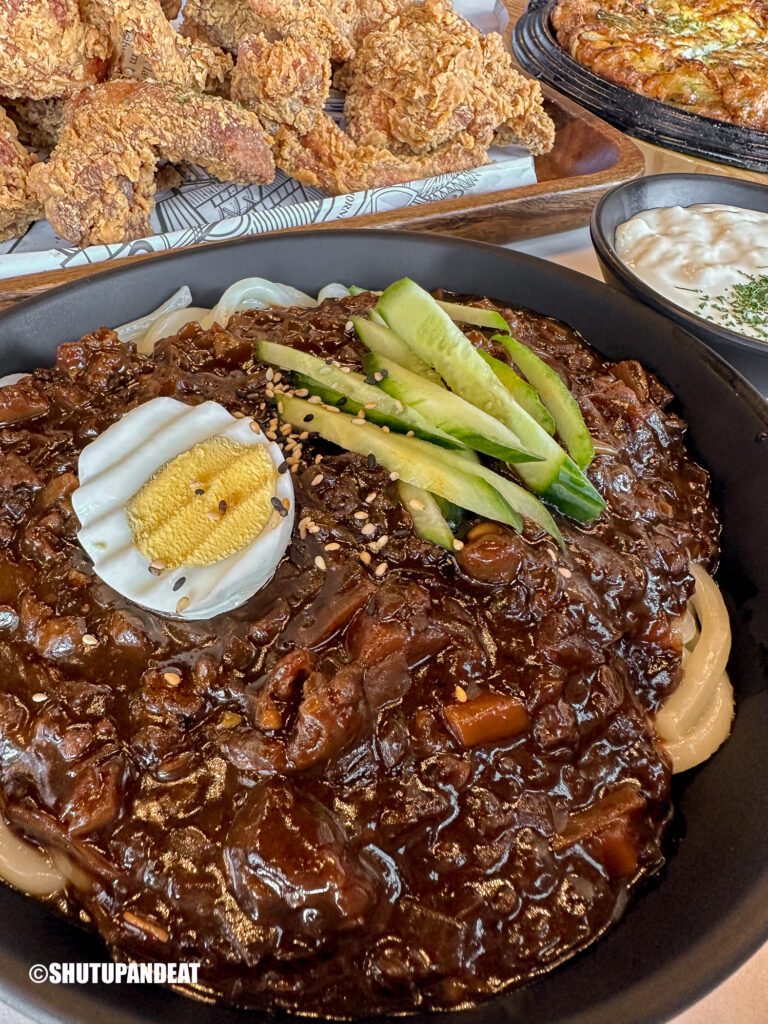 I don't know where the name "K-BROS" comes from. Maybe it's from the fact the owners are just a couple of dudes who decided to open up a Korean restaurant in DDO. Perhaps they are literally brothers who own the business? Regardless, standing tall along side other great spots like Corilla, Matjip, and Coq au Miel, if you're looking for awesome Korean food in the west, your cravings will be easily satiated with these options. Lunch specials and more Korean specialties like stews and noodle dishes as well!
K-BROS
4057 Boul. Saint-Jean #101, Dollard-Des Ormeaux
http://www.kbrosresto.com/