***Been experiencing server problems, sorry for the inconvenience… and you would only know that I'm sorry if the page actually loads! I've been promised everything will be back to normal soon. ***
I met a buddy of mine for late eats after martial arts practice last wednesday night. We've been discussing going on a review for a while and he had my word that we'd go someday, and that night was the day. I had some options lined up and I let him pick. We decided to stay downtown and hit up a place that's been making some noise for a while. This small undescript place was nestled right next to a deppaneur with its sign being covered by a hair salon's; the place, Maison du Nord.
"Maison du Nord" referencing the cuisine this restaurant is based on; and by "nord" it means the North of China, not like our Tremblant nord. Being two dudes especially after martial arts practice, we were ready to chow down.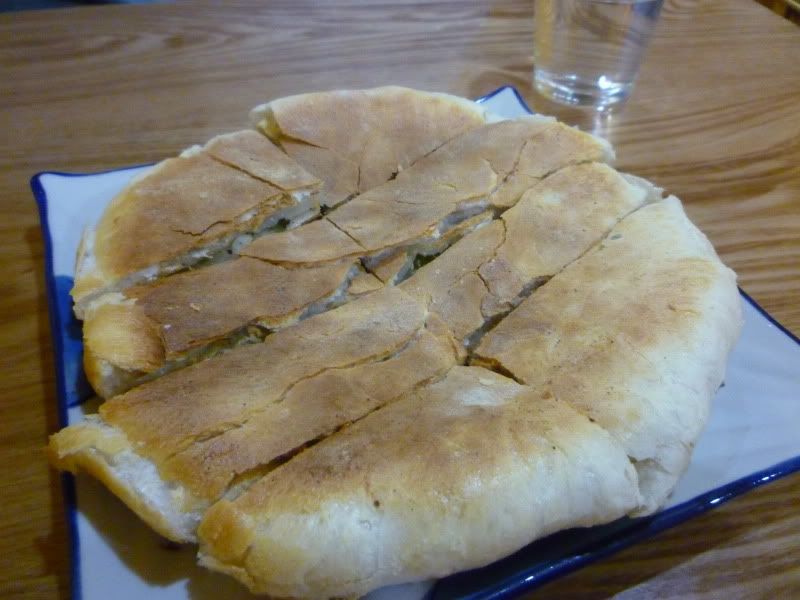 We started off with a scallion pancake. It's a lot thicker and dryer than I'm used to. As with a lot of "home-cooking", it'll be really rare to find two things that taste the same; thus explains the pizza crust like "pancake". I appreciated this different version of a scallion pancake than what I'm used to.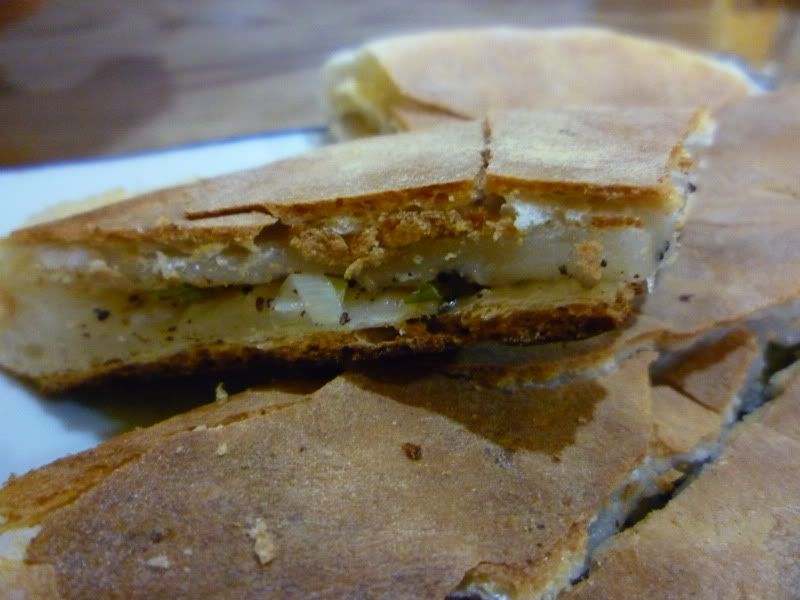 The filling was definitly different as well, it was more dry and doughy vs. oily and chewy to the others. As opposed to the onions being folded right into the dough, this version was more like an onion pocket – it also pleasantly contained black pepper in the filling as well.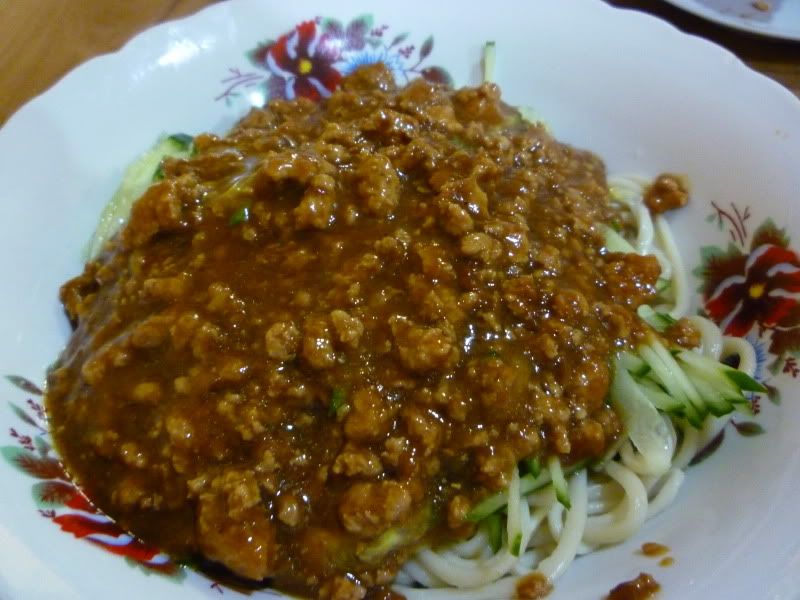 We next had the "Chinese spaghetti". Which piqued my interest because I thought the Chinese and Italians drew the line at pasta and their respective takes on "sauce" was the deal breaker when Mr. Luigi said sauce should be made with tomatoes, and Mr. Wong said, corn starch… Coincidently the "spaghetti" aspect of this dish did not stop at the noodles, the sauce was indeed tomato based.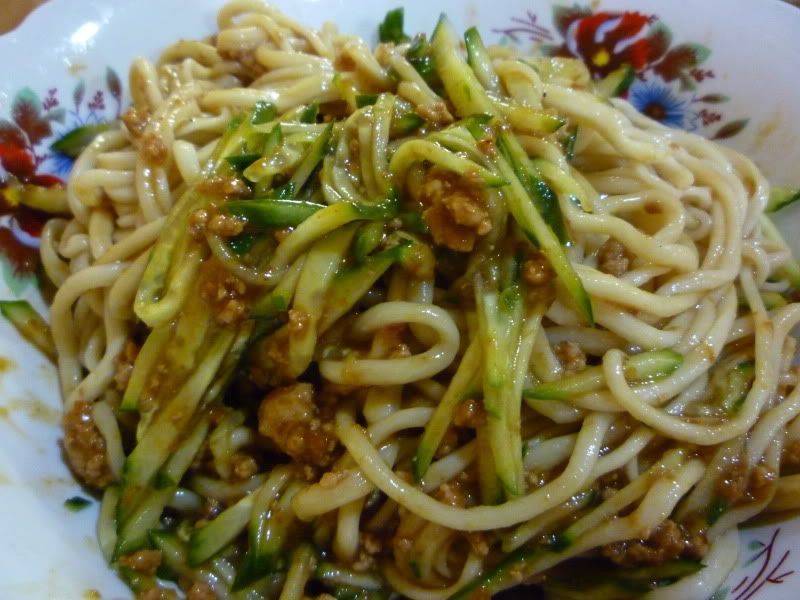 Through the service window we were able to see the chef/owner pulling the noodles, something really respectable to pull your own noodles to order. It was oniony and garlicky with ground pork in the sauce. The noodles were perfectly chewy to the bite.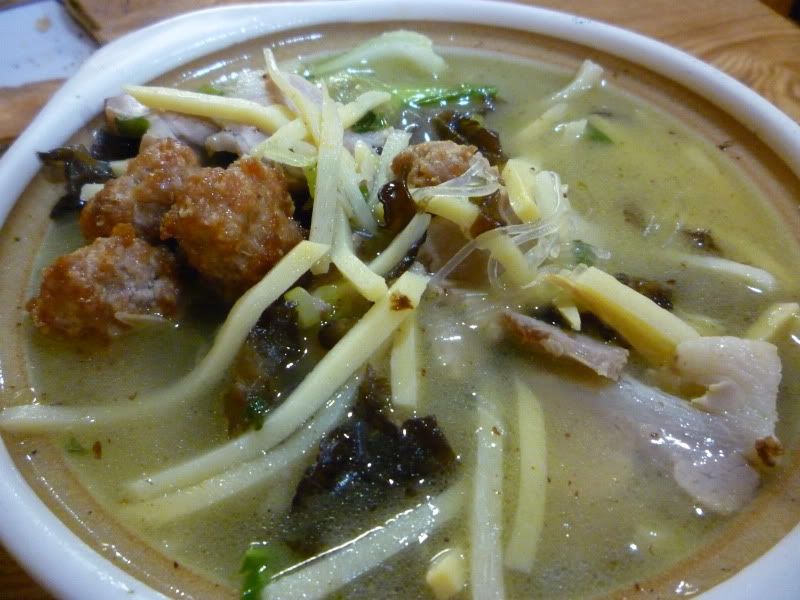 Soup. That's what a summer night needs… Hot, steamy, boiling bowl of soup. What possessed us to order this was its description in the menu, "Soup with various lamb organs." Tell me, who can say no to that?! As sketchy as it may sound, the soup was incredibly flavorful and aromatic from the bamboo shoots and coriander. What "organs" this soup comprised of will be kept a secret until you order it. The fried bits in the picture are the sweetbreads, the heavy flavors of offal was boiled out and the soup was not overly gamey, just enough to know you were eating lamb.

We also ordered dumplings. You have a choice of having them boiled, steamed or pan-fried. We initally wanted to order a different dumping, but the waitress suggested to order which dumpings they have fresh on hand; to which she came back to inform us that there was one order of pork and coriander left that was fresh – to which I assume "non-fresh" were frozen and not in the sense of smelling like a gym bag.
Family run business, which means it's perfectly rough around the edges; large flat screen tv in the dining area which normally would probably be showing the CCCTV channel but this night it was playing a Chinese cartoon, probably to entertain the boss' kids who were running aound.
Maison du Nord
2130 St-Mathieu
514.670.3188