A simple preparation of shrimp paste, slathered on quartered slices of bell peppers and pan-fried then painted with oyster sauce.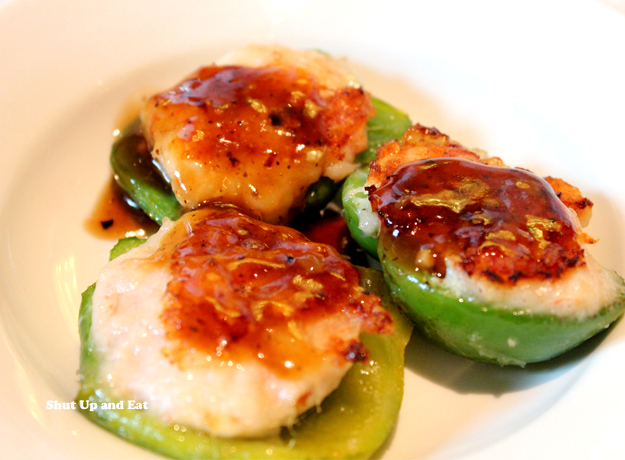 The shrimp paste is comprised of macerated shrimp mixed with salt, white pepper, scallions and tossed with corn starch. The bouncy shrimp paste is offset by the tender bite of bell pepper which is all highlighted by sweet oyster sauce. A variation of this dish made with eggplants is also available, but opposed to the "stuffing" in this pepper preparation, a wedge of shrimp paste is sandwiched between two sliced of eggplant and then pan-fried – also topped with oyster sauce.
Go ahead and order it this weekend!