It's that time of year again, where I look back at some of the most memorable dishes I've had in 2015. It's also that time of year when I look forward to all the "New year, new me" declarations on Facebook and Twitter and the avalanche of tacky, cliché motivational quotes on Instagram. I'm so proud to say that I'm fortunate enough to live in one of the world's best cities for food. Our food culture is perpetuated by the amazing culinary talent that calls Montreal their home. From fine dining to casual, international cuisine to domestic terroir, we truly are blessed. 2015 has been a year full of delicious food and amazing experiences, so in no particular order here is my best of the past year.
Yokato Yokabai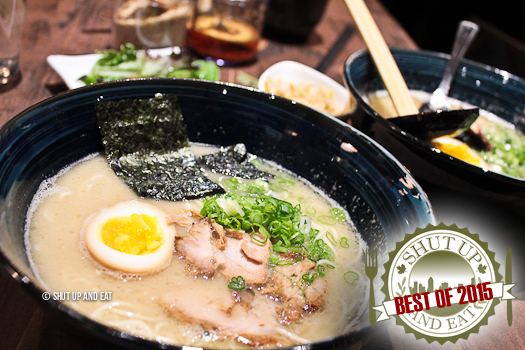 What I consider to be best tonkotsu style ramen in Montreal. Yokato Yokabai specializes in authentic Hakata Tonkotsu style ramen from Hakata in the northern region of Kyushu. Pork bones, and other secret ingredients that simmers for 12 hours is the key to this delicious savoury broth that's so flavourful. Rich but not "fatty" the robustness of favour in this soup is so profound that it's deeper than a conversation between Maya Angelou and Ghandi.

They make their own noodles and if you peer through the looking glass in the basement, you may find their temperature and humidity controlled ramen kitchen in action! Yokato Yokabai was a great discovery in 2015, if you haven't been make a resolution to check them out soon!
Yokato Yokabai (original review here)
4185 Drolet
Notre-Boeuf-de-Grâce

The quintessential neighbourhood burger joint, Notre-Boeuf-de-Grâce is the go-to-spot for amazing burgers in NDG. They pride themselves on grinding their own meat daily on the premisses which means… PINK BURGERS! A choice of two different sized burgers and a myriad of toppings, I highly suggest you start with a classic burger of lettuce, tomato, pickles and onion with ketchup and their signature "secret sauce" – creamy mayo based sauce similar to a big mac sauce.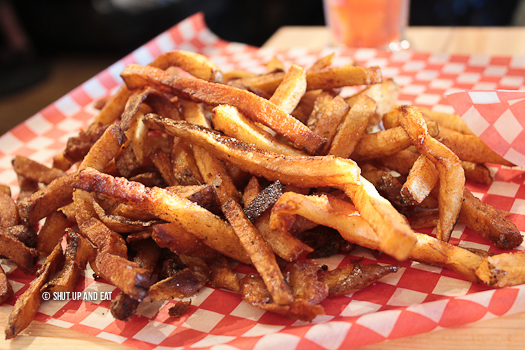 The fries are great also. Veggie burgers are also available, but I don't know why you'd want to.
Notre-Boeuf-de-Grâce (original review here)
5732 Sherbrooke St W
Facebook
Tejano BBQ Burrito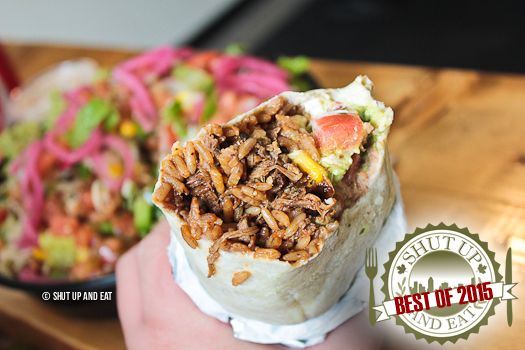 With such a strong following and regular lineups that file out the door, it seems like Tejano has been around for years. This popular Tex-Mex spot for burritos has been a Montreal favourite since their doors opened in early 2015. Tejano's meats are products of Blackstrap's championship kitchen. Whether it's their smoked chicken tinga, chorizo spiced pulled pork or ancho cumin bbq beef, every choice is a great one.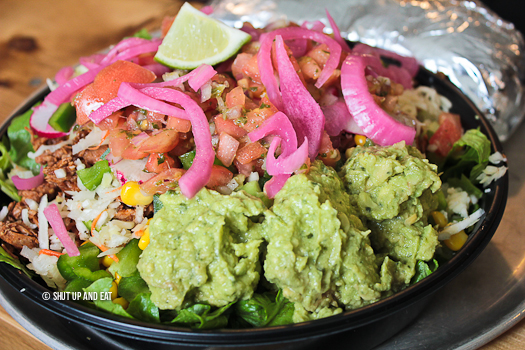 If it's not for a burrito, get their salad or tostada bowl – which is basically a burrito but in a bowl, a civilized burrito if you will.
Tejano (original review here)
511 De Courcelle
514-303-3500
http://www.tejanobbqburrito.com
Pub Le Red Tiger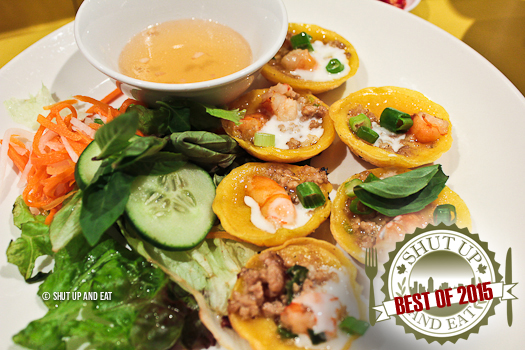 Probably one of my most favourite discoveries of 2015 is Pub Le Red Tiger. I'm not hesitant to say that I was enchanted by the meal I had here on a hot summer night in July. The smells that wafted from the kitchen and made its way up my nose-holes transported me back to a place in south-east Asia eating on the side of a busy street sitting on a plastic stools. Considered to be a "Vietnamese pub specializing in Vietnamese street food", Le Red Tiger brings street-side favourites of Vietnam to Montreal.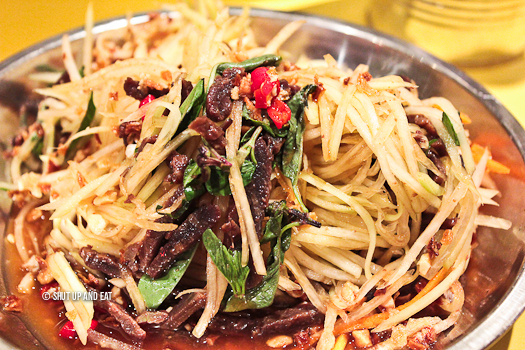 From the banh khot to Vietnamese style papaya salad, lemongrass snails to basil chicken wings, each dish is fire. Order them all.
Le Red Tiger (original review here)
1201 Maisonneuve Est
(514) 439-7006
http://www.leredtiger.com
La Capital Taco

Delicious legit tacos doesn't necessarily come to mind when you think of Chinatown, but it should. La Capital Taco is a funky spot on St. Laurent Boulevard serving up some of the city's tastiest tacos. Get my favourite, the trompo spit roasted tacos al pastor – marinated pork shaved and served on a warm toasted corn tortilla topped with onions, cilantro and pineapple.

Don't let their location throw you off, despite the fact that La Capital Taco is located in Chinatown, they do not feature hokey fusion tacos, in fact, the only acknowledgment to anything Chinese is the plastic plates they serve their food on featuring a tacky Asian motif.
La Capital Tacos (original review here)
1096 Saint-Laurent Blvd.
514-873-5255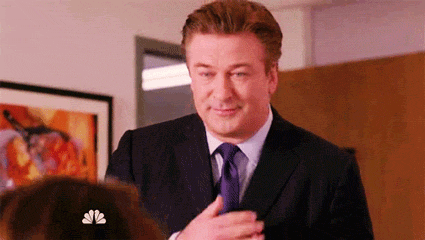 Where were some of your favourite meals of 2015? I'd love to know! I want to take this chance to thank each and everyone of you for helping me make Shut Up and Eat what it is today. I love food and love talking about food, but more importantly, I love sharing my food discoveries. Shut Up and Eat wouldn't be possible without the support of readers and fans like you who share the same enthusiasm as I do, and for that I thank you.

Again, thank you for the support. I am humbled by the trust you've given me to help guide you and your stomachs to some of the city's best restaurants this year. I'd like to wish you and yours a wonderful new year, may 2016 bring you health and happiness! Just remember, don't let your decisions or actions be influenced by what you believe others may think of you. You do you boo boo. Go on and eat that chicken wing if you want to, you're beautiful.
Jason.