Category:
Dim Sum for Dummies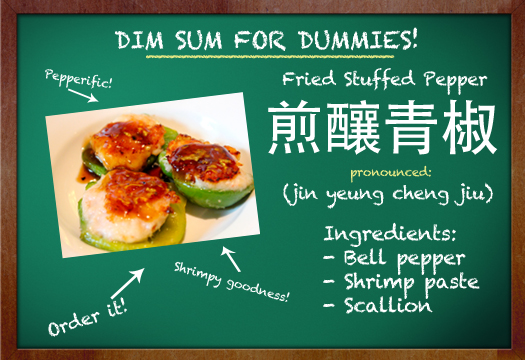 A simple preparation of shrimp paste, slathered on quartered slices of bell peppers and pan-fried then painted with oyster sauce.
One of the lesser known dim sum dishes, the seaweed roll is often overlooked and neglected by most, then scooped up by dim sum aficionados – don't be that person!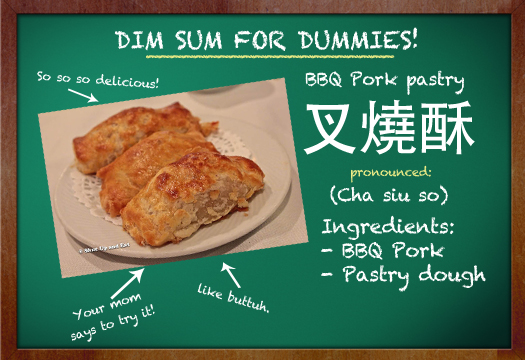 "Cha siu" meaning: barbecue pork, and "So" meaning: pastry, one of the random dishes that sit atop the Auntie's dim sum cart that doesn't get as much love as it really should. The BBQ pork pastry is one of my all time favourite dim sum dishes. So favourite that it's on my top 5 dim sum dishes that if I don't have the whole meal cannot be considered dim sum. The filling is the same you'd find in the "Cha siu bao" – BBQ pork bun – a mix of barbecue pork, oyster sauce, sugar, soy sauce, and sesame oil.
The buttery and flakey dough with a quick egg-wash and sprinkle of sesame seeds comes to your table golden and warm. This savoury pastry has a hint of sweetness to it.