Yes, it's that time of year again where I start a blog post with "it's that time of year again", and look back at some of the awesome meals that I've eaten in the past 12 months. If you're a local or a visitor to our great city, there's one thing you should know about the dining scene in Montreal; it's fucking awesome. Almost any kind of food and cuisine you can ever want readily accessible by public transit or short car ride. From fine dining to casual, international cuisine to domestic terroir, we truly are blessed. We are also fortunate enough to be called home to some of the world's best culinary talent as well that fosters such a great restaurant scene. 2016 has been a year full of delicious food and amazing experiences, so in no particular order here is my best of the past year!
Ichigo Ichie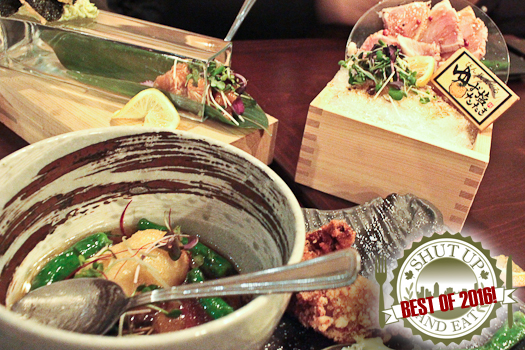 An izakaya in the Plateau that does it right – a spot focused on drinks and awesome next level pub grub. Completely nondescript, you would miss Ichigo Ichie if it weren't for the red lantern hanging over the front door. The menu consists of hot and cold appetizers to hot and cold dishes. Izakaya style food – for those who are unaccustomed to it – are small tapas like dishes meant to accompany drinks and shared amongst the table. Age Nikujaga, chicken kaarage, buta no kakuni are not to be missed.

Their enticing salmon tartare served with tempura nori chips is stellar in taste and presentation.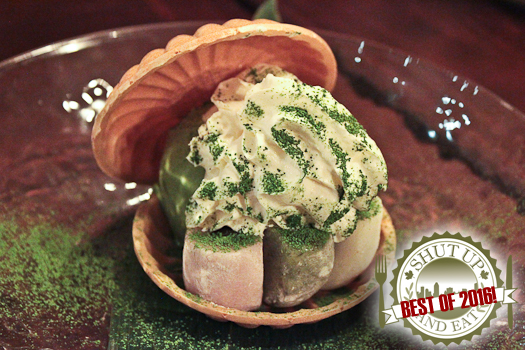 Save room for dessert. Mochi and ice cream, they have it all.
Ichigo Ichie
360 Rue Rachel E
(514) 282-0009
(Original review here)
Petite Maison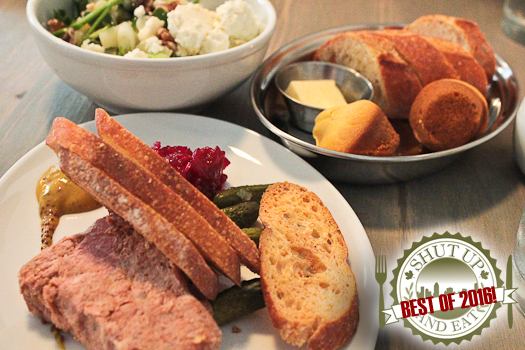 One of my most favourite brunch spots in the city is at Petite Maison. Renown Quebec Chef and award-winning cookbook author Danny St Pierre's first foray into the Montreal restaurant scene starts with a modest spot on Parc in the mile-end. Petite Maison's brunch formula is very simple; fixed price for a set of starters and a choice of entrée and dessert.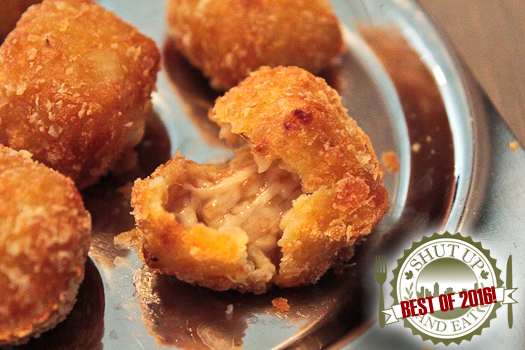 Try Chef St Pierre's famous "Poutine inversée" or "reversed poutine." All the ingredients that goes into making a classic Quebecois poutine reimagined into a croquette – a poutine popper, if you will. Whimsical and fun.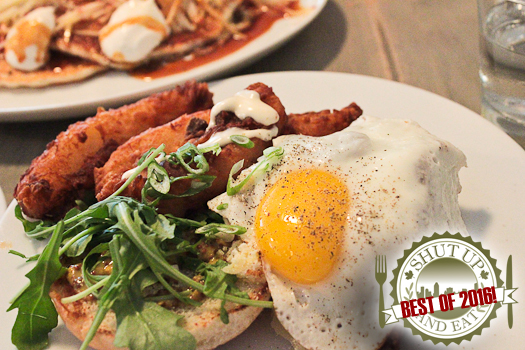 The brunch menu changes every so often. Keeping the menu fresh and inspired is an awesome excuse to revisit over and over again.
Petite Maison
5589 av. du Parc
Montréal, Qc.
(514) 303-1900
(Original review here)
Emilianos




Newest Mexican spot in the city putting a fine dining spin on the cuisine. Emiliano's is named after Don Emiliano Zapata, "the son of a family of peasants that became the head of the Mexican Revolution in the southern part of the country." They're flipping the script on typical Mexican food and presenting it in a way never seen before in Montreal. This "Octopus Infierno Ceviche" – extremely spicy (aguachile) marinated octopus, served with red cherry tomato, pickled red onions, avocado and strips of crispy tortillas is a must order.

With a concise list of reinspired Mexican classics, like this chunky diced avocado guacamole, served with roasted cipollini onion, cilantro lime juice, roasted pineapple, red thai chili pepper and spicy crab, every dish is a discovery.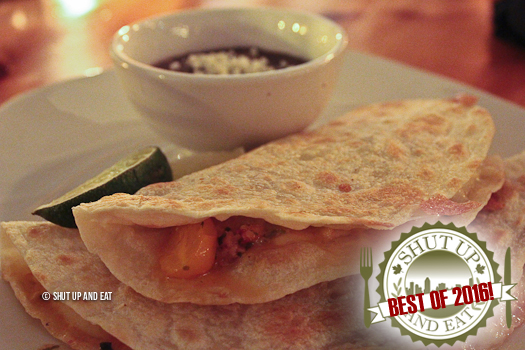 This lobster and shrimp quesadilla was ridiculously good; flour tortilla is stuffed with sweet cherry tomatoes, cilantro, pineapples and ooey gooey melted Monterey Jack cheese.
Emiliano's
260 Notre-Dame W.
514 316.8017
(Original review here)
Fiorellino


Fiorellino is located in a very unassuming part of town – the Quartier International – where legit dining options are few and far between. The menu is casual, offering reinterpreted classic dishes featuring seasonal produce. Branded as "Snack bar – Ristorante", this second endeavour of the team behind renown Buonanotte is going in the complete opposite direction in menu and atmosphere without compromising service.

Get the Insalata di Polpo – braised octopus, potatoes, onions, capers, fellen and herbs. Tender pieces of octopus tossed with a melange of bite sized accoutrements composed this perfectly balanced dish that was a variable clinic in textures and flavours.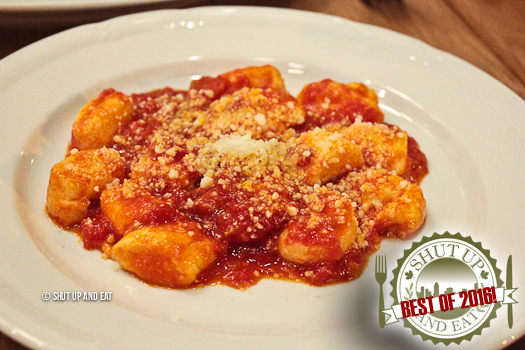 Fiorellino's ricotta gnocchi are impossibly light and fluffy. I've never had anything like it before. Think of the softest most delicate gnocchi you've ever eaten in your life. THAT.
Fiorellino
470, rue de la Gauchetière O
(514) 878-3666
(Original review here)
KazaMaza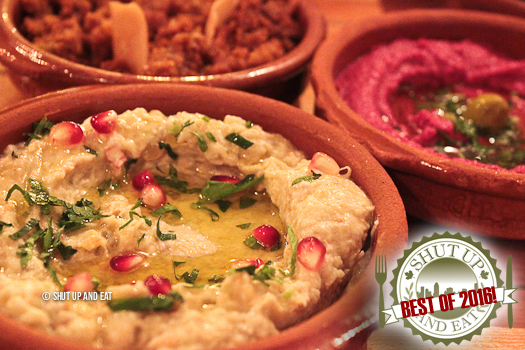 The food at KazaMaza can't be categorized as belonging to a particular country or pinned to a specific region of the Middle-East. The dishes served here are inspired by various cuisines. A mix of different elements from different countries, but I dare not say, "fusion." But it's a masterful mélange of different cuisines in a mindful cohesion that results in new tastes and flavours rooted in familiar palates. If you can't decide on an entrée, order the trio.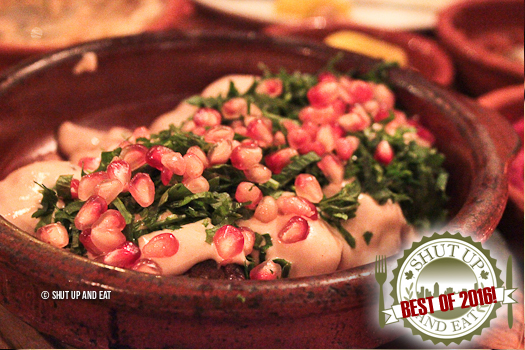 KazaMaza isn't necessarily a "new" restaurant, but it was definitely new for me. I had one of the best meals I've had in a very long time here and it's something that I've told many people when I've been asked for recommendations.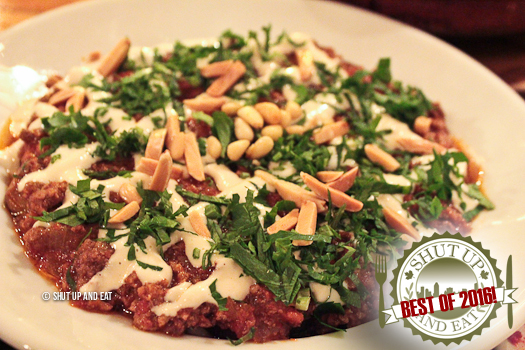 One of, if not my favourite dish I've had all year: The Fattet Makdous. Layers of fried eggplant, minced lamb, crispy pita bread, yogurt-tahini sauce, tomato sauce, garnished with parsley, pinenuts and almonds. The flavour was deep and robust, and the combinations of textures was amazing.
KazaMaza
4629 Avenue du Parc
514-844-6292
(Original review here)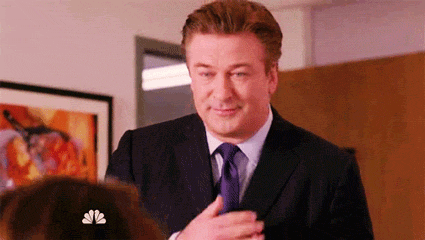 Where are some of your favourite meals you had this year? I'd love to know! So with this year coming to an end, I'd like to thank all of you for your continued support and helping me make Shut Up and Eat what it is today. I couldn't have done it without all you hungry people! Thank you!

Thank you again, you are all beautiful people. Remember, you do you. Haters gonna hate, and taters gonna tate. I'd like to wish you and yours a wonderful new year, may 2017 bring you health and happiness!
Jason