Dear West island,
I know we've had our differences in the past, and by differences, I mean me making fun of you for various reasons like, being a baron wasteland of decent food, or acting like the North Korean hermit borough of Montreal for living in a bubble being ruled under the greasy fist of the Sauce Boss and considering anything past Ikea as "downtown". Ok, wait, I take that back, there are some good restaurants in the West island but those places are rarer than an episode of Late Night with Seth Meyers that's worth watching. But today I'm reaching out to you with a congratulatory handshake of peace. Why? Because you've finally entered the pho game with a worthy contender and you probably don't even know it.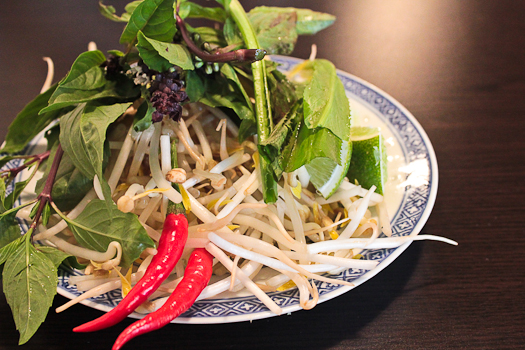 Once upon a time, I wrote The Best pho in Montreal – Top 3 where I went to over 40 Vietnamese restaurants in Montreal in search of the best pho in the city. On my exploration I discovered Pho Nam Quan (review here.) Having one of the most aromatic and complex beef broths making one of the tastiest dac biet noodle in the city, they've since opened a second location at 740 Côte-Vertu called Pho Than Nam Quan and now a THIRD location in the West island by the same family called Pho Thanh.

I told my sister about it and she was excited about the thought of having good pho in the West island. We met for lunch in deep Dollard to check out Pho Thanh. Located in a strip mall, Pho Thanh now occupies what used to be another Vietnamese restaurant. We ordered the spring rolls. PRO TIP: in Vietnamese restaurants, spring rolls are the fresh ones and imperial rolls are the fried ones. The plump rolls of rice noodle, lettuce, shrimp and thin slices of beef were warm and were served with a sweet and sour hoisin dipping sauce. Very fresh.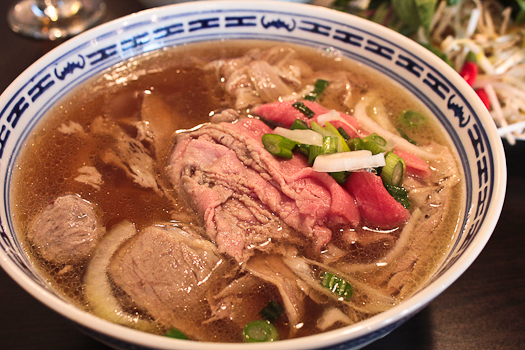 We ordered the classic dac biet or "all dressed" noodle soup. Brisket, tripe, beef balls, tendon and thinly sliced raw sirloin. The noodles were blanched perfectly, they still had a bite to them and the beef was generous in portion. The soup was aromatic in ginger and onions with a hint of cinnamon. Although I did find that the soup was not as robust and deep in flavour compared to the other two restaurants.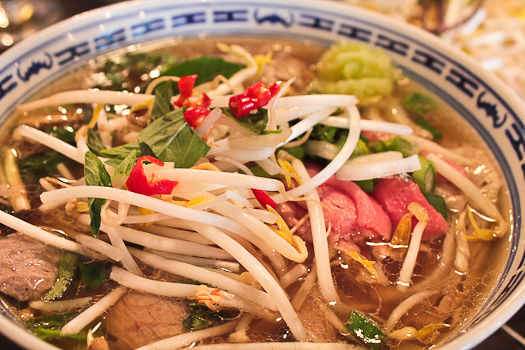 Don't get me wrong, the soup was definitely savoury and flavourful, but something was missing. Maybe another pound of beef bones or another hour of simmering, I don't know. I'm certain it's because they've only been open for a little over a month and are still gauging quantities and adjusting for demand. I took a peak into the kitchen on my way to the cash and was comforted in knowing that the person behind the stove was the same guy I've seen numerous times tending to the same pots of soup at their other locations. I'm confident this place will be THE place for pho in the west island.
Pho Thanh
4858 Boulevard des Sources
(514) 685-8640