In honour of today being Chinese New Year, I've finally decided to make my parents proud for once and am pursuing my new career in otolaryngology. If you don't know what that is, it's the study of ears, nose and throat. I should also mention that by otolaryngology and the study of ears, nose and throat, I really mean dunking my thick head in the nearest bowl of steaming noodle soup to study how much of it I can eat before surfacing for air. To kick off year 4712 like an S Club party, 'cos an S Club party don't stop, I'm going to fill you in on the top 5 Asian noodle soups you need to know about.
Each Asian country has their own version of a soup filled to the brim with noodles and other delicious accoutrements. From different meats and vegetables, to flavourful broths and soups, diverse Asian cultures are all represented in their own respective noodle bowls.
1. Won Ton Noodle Soup

You can't talk noodle soups without mentioning the Chinese won ton noodle soup. Plump dumplings of delicious shrimp, water chestnuts or bamboo shoots bound together with pork fat, find themselves floating in this crystal clear fish and shrimp broth with a generous lump of toothsome lye egg flour noodles.
1.5 Won ton hor fun. Alkali noodles replaced with big flat rice noodles; same soup, same won tons, same deliciousness. Won ton noodle soup is probably the most popular of all the noodles soups out there to the point where obscure backyard no-name rappers include it in their #1 hits:
2. Pho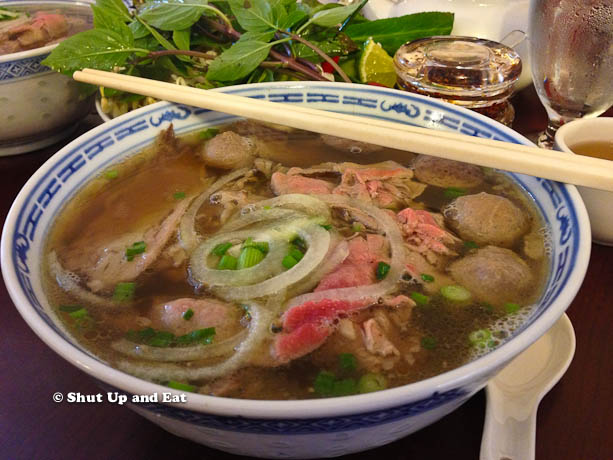 I like pho… I mean I LOVE pho. The deep robust beefy flavour of beef bone soup boiled for ours with aromatics such as onion, garlic, anise, clove and cinnamon. The most common is the "dac biet" which means "special"; it's topped with beef brisket, tendon, flank, tripe and slices of steak, this dish is eaten with an accompanying dish of bean sprouts, thai basil, lime and fresh chili if you're so daring.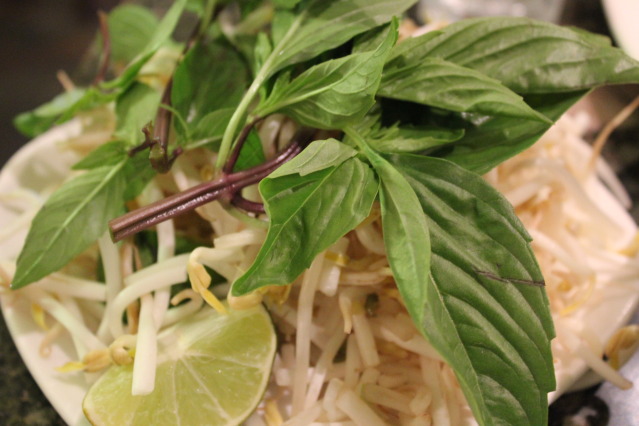 I love pho so much that I went on a pho crawl to find the city's best bowl. The adventure, or should I say, "phoventure" to me to 35 different places. If anyone is looking for a pho detox menu, let me know. It was a lot of noodles, a lot of soup, and a lot of fun.
3. Phnom Penh Noodle

This Cambodian noodles doesn't get enough exposure as it should. Pork bone soup based, this noodle bowl often consists of rice noodles or egg noodles, topped with thin slices of pork, shrimp, fried fish balls and small pieces of pork offal, such as liver and kidney then drizzled with a seasoned soy sauce.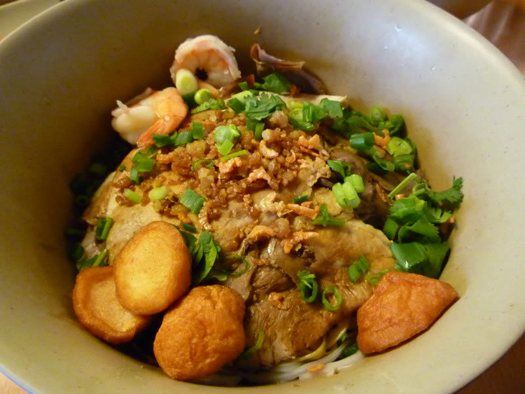 Ordered "wet" or "dry" you can have the soup on the side and ladle it on as you eat it. It's customary to sprinkle granulated sugar on the noodles – this helps bring out the flavour and savouriness of the noodle, the seasoning in the soy sauce as well as quell the irony taste of the offal.
4. Taiwanese Beef Noodle Soup.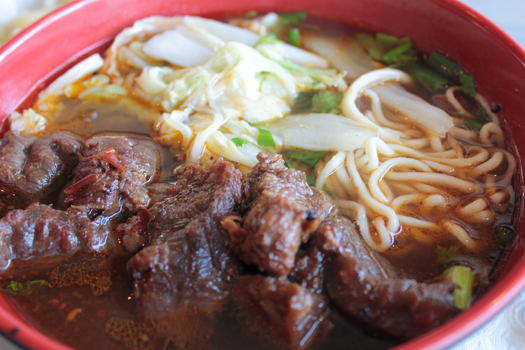 This noodle soup is often made with freshly hand-pulled noodles that's served with stewed beef flank or chuck that's heavily aromatic in Chinese five spice, ginger, garlic and scallions. It's said that some recipes can see soups being boiled and simmered up to 24 hours. This noodle soup is often served with blanched vegetables and topped with pickled mustard greens who's sharp acidity compliments and cuts through the overall beefiness of the dish.
5. Ramen

The undisputed Rolls Royce of the noodle soup world, a bowl of this bad boy can set you back a few more dollars than the others on this list. This Japanese noodle dish is seeing a rise in popularity recently and a lot of places are clambering for bragging rights for having the best bowl. Often served with a choice of different soup bases, shio (a regular vegetable soup), shōyu (soy sauce based soup) and miso, this noodle soup's umami level is off the scales. Offered in many varieties, the most classic ramen noodle soup is the chashu or yakibuta ramen, which is pan roasted pork served with, spinach, narutomaki (fish cake), menu (bamboo shoots) and a soft-boiled soy sauce steeped egg. Reverse engineering the soup found in your bowl would be next to impossible as with most soups that simmer for hours on end. Most ramen soups themselves are often a combination of two or more different kinds of soups, braising liquids and broths.
Noodles on Chinese New Year is auspicious as it's represents and symbolizes longevity. That being said I'd like to wish everyone an awesome 4712, and may the year of the horse bring you and yours much health, happiness and prosperity… and delicious food!