Whether you're from Montreal or visiting, there are certain things Like Toronto has their overcompensating inferiority complex and Vancouver's ski slopes and weed, Montreal has a great cast things… delicious things that we are known for. Foods and dishes that are uniquely our own and that we share with the rest of the world, here are Montreal's top 10 iconic Montreal foods.
1. Bagels… Fairmount bagels… The superior bagel.

It's general knowledge (like knowing how many Stanley Cups the Habs have won) that no matter which bagel team you're on, Fairmount Bagel is the best bagel in Montreal. Hand-formed, rolled, then bathed in honey water and baked in a woodfired oven, there are a few major players in the Montreal game of bagels; and alliances are often set in stone.
2. Smoked Meat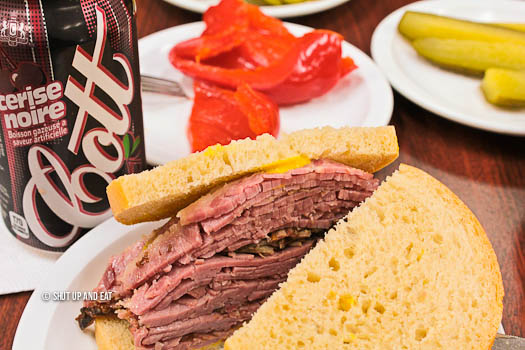 Like bagels, your smoked meat alliance is often born unto you. Whether you're team east side of St. Laurent boulevard or west, the common denominator that brings Montrealers together are large thick slabs of smoked brisket seasoned to perfection piled high on rye that's slathered with yellow mustard.
3. Orange Julep

This drive-in throwback used to see car-hops in rollerblades take your order at your car, but gone are those days, but blaring 60's tunes from the outdoor speakers still remain. Julep's orange drink whose recipe is shrouded in secrecy and speculation is a great refreshing treat in the summer and proper way to wash down hot dogs and fries.
4. "Steamé"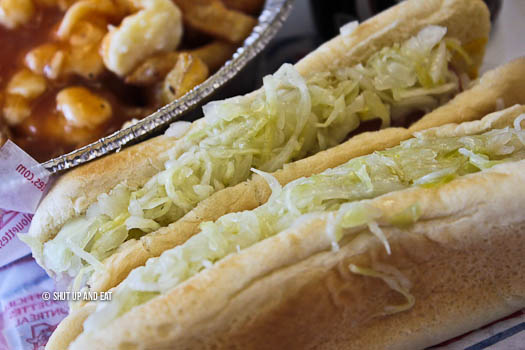 The classic steamed hot dog; topped with mustard, relish, onions and sauerkraut is the only way you could probably eat a hot dog in the city of Montreal without ridicule. From large chains, local spots to renown hot dog counters, they all do different, but similar version of each other and are all still uniquely Montreal.
5. Wilensky's Special

Opened for 82 years and this tiny lunch counter and luncheonette sits in the heart of the mile-end and is acclaimed by locals and international celebrity chefs. The "Wilensky special" is what you'll be ordering; 100% all beef salami and bologna sandwiched and pressed in a sweet egg roll with cheese and mustard. Don't ask for mayo or ketchup unless you want to be blacklisted, rules are rules.
6. Poutine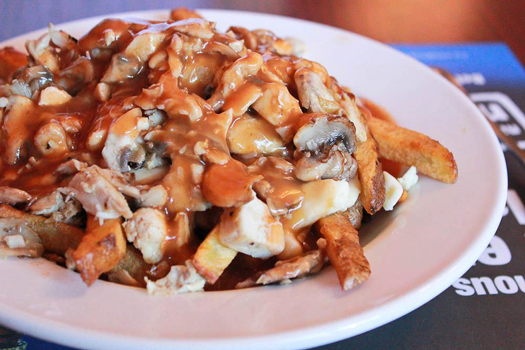 There's no way around it and there's no denying it, Montrealers love poutine, and right behind Celine Dion the second most delicious gift to the world with love from Quebec. Squeaky cheese on top of fries and covered in gravy, this dish is best served hot and tastes its optimal after a night out on the town.
7. Foie Gras Poutine

If poutine on its own wasn't enough, it takes a Montreal and true Quebecer through and through to not only come up with their own rendition of this classic dish, but to fry the French fries in duck fat and slap a slab of foie gras on top. One of Chef Martin Picard's signature dishes at his Au Pied de Cochon sees this concoction come to life. I for one believe it's an excuse to eat two of the most wonderful things in the world at the same time.
8. Pâté Chinois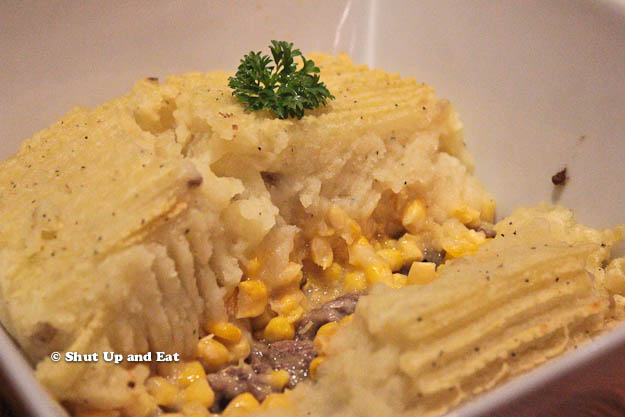 Not actually a Chinese recipe but rather a rendition of a shepherd' s pie given to Canadian railway workers by Chinese cooks. Made with ground beef and corn, then topped with mashed potatoes, this hearty dish has become synonymous with Quebecois comfort food.
9. Dic Ann's Burger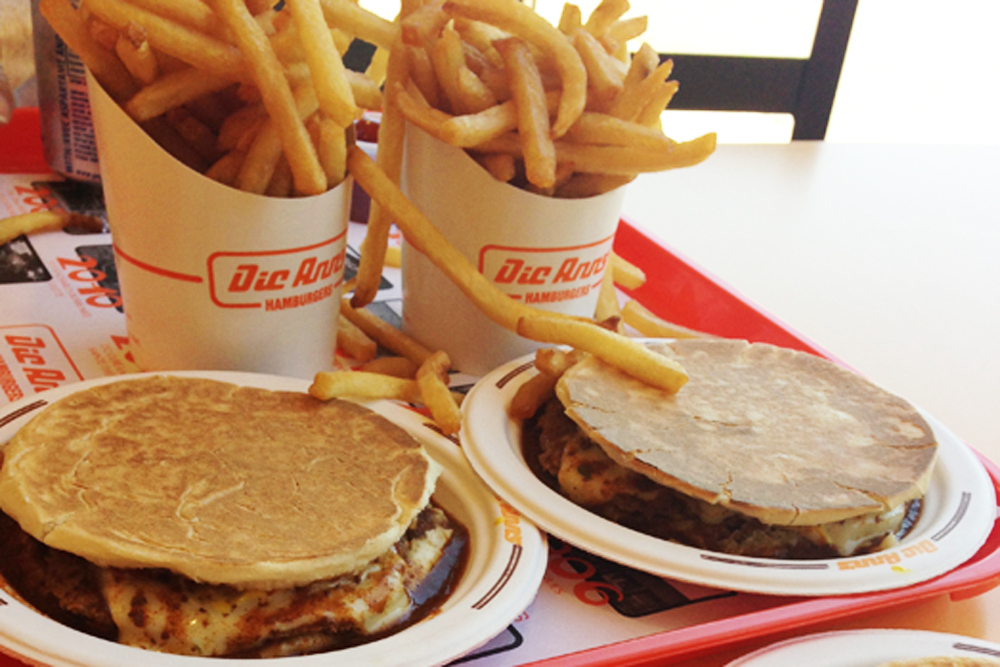 This is what I want you to slide under the door if I ever find myself stuck in a room with no windows. This homegrown burger and fast food joint is famous for their pressed burgers dressed in their signature meat sauce. In recent years, a revival of the brand has seen new locations popping up around the city to facilitate the slim burger eating.
10. Foie Gras Doubledown

In a city of gastronomic excess the masterminds behind Joe Beef took cue from the KFC chicken sandwich that saw "bacon, two different kinds of melted cheese, the Colonel's secret sauce… pinched in between two pieces of Original Recipe chicken fillets." A sandwich where the "bread" is fried chicken. Joe Beef took this concept and shoved a boot up its ass and birthed the "foie gras doubledown". Two slices of foie gras dredged in seasoned flour then deep-fried, sandwiching slices of double-smoked bacon, maple syrup smoked cheddar cheese and mayo made with rendered duck fat… then drizzled with brown sugar apple juice.