I'm always up for a culinary adventure, even if it requires a little bit of driving. My telling people to shut up and eat has reached the north shore of Montreal, having broadening my quest of eating through Montreal, to the Greater Montreal Area. I didn't know what I was in for, whether it was an authentic representation of the fiery, face melting spice indigenous to Thailand or some G rated version that would make white rice seem spicy. We found ourselves at Talay Thai in Laval ready to get thai-ed.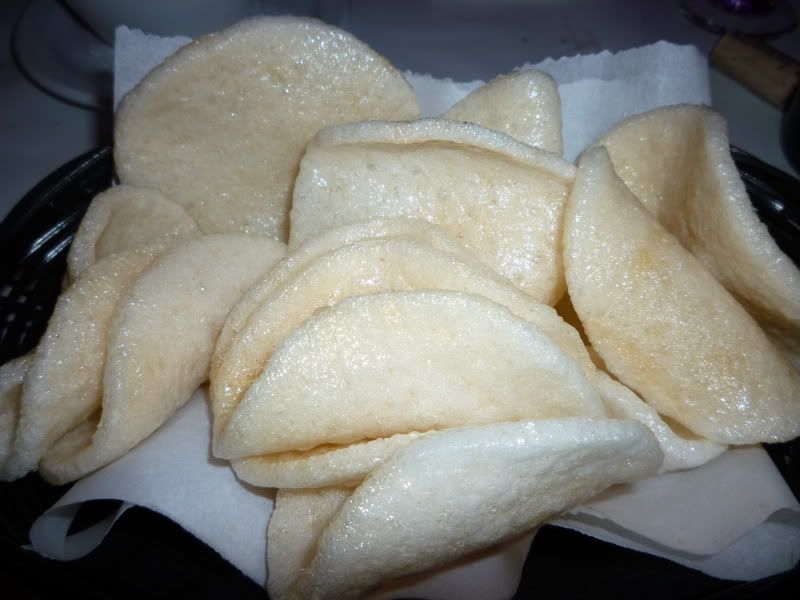 Started off with a basket of complimentary shrimp chips which were freshly fried, they were still warm and crispy. I guess this is a Thai answer to the bread or tortilla basket… so which came first?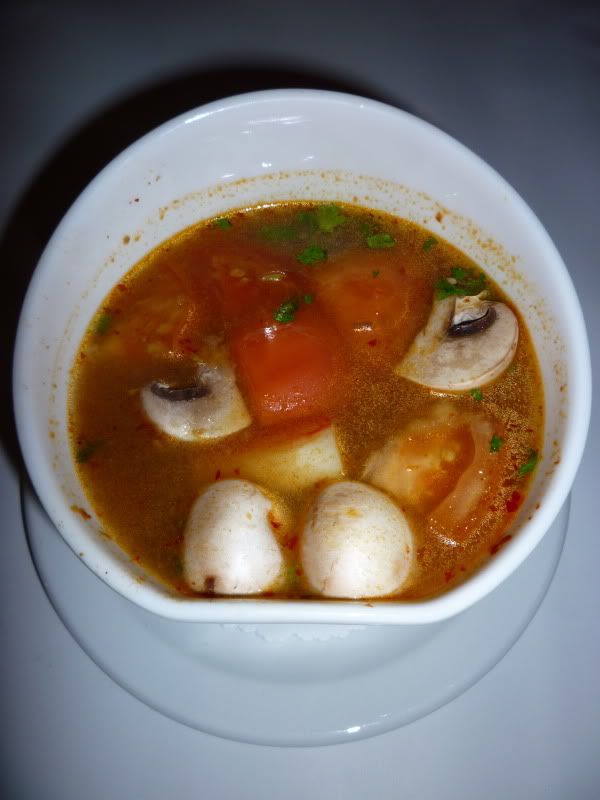 I had the seafood tom yum; a staple in any Thai restaurant. It was not too spicy and the seafood was not overcooked, which is something common in any seafood soup. Going to a Thai place and not having Tom Yum, would be like going to Dairy Queen and not having Ice cream… or wearing shoes without socks, it's something you have to… well, should do.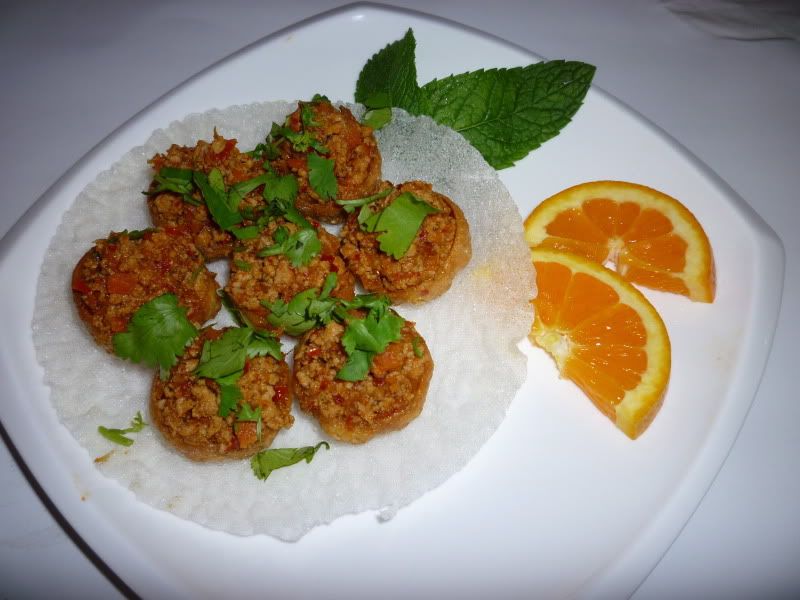 Next up was an order of Katong Tong. Described as a "golden basket", it was little fried rice flour cups filled with a mix of chicken, peppers and spices. Really moist and tasty, I kept saying after every bite that I would probably be ables to about at least 20 of these.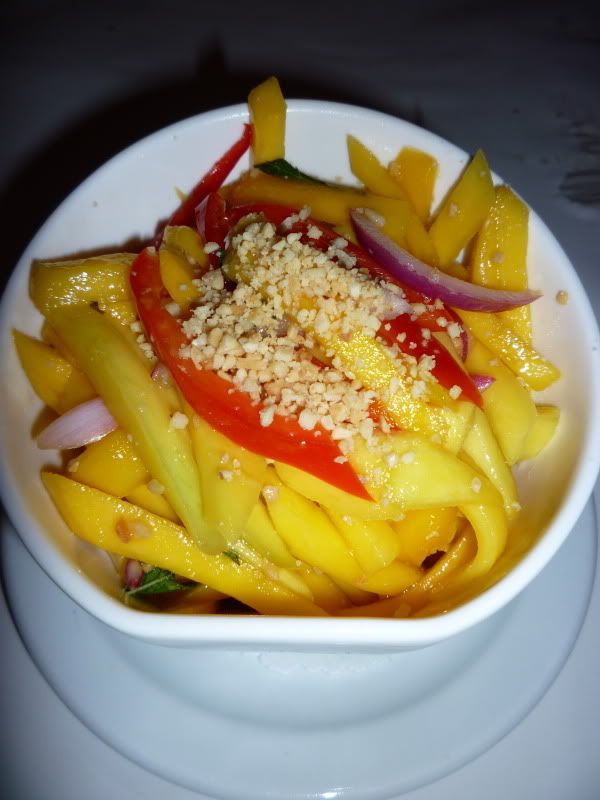 We then cleansed the pallet with an order of the Mango salad. Served with peppers, onions, mint, coriander, and dressed with a sweet and sour fish sauce dressing, this salad was crazy refreshing. Thai cuisine philosophy is being able to taste all different tastes all at once. This dish was a perfect mix of sweet, salty, sour and spicy… kind of like me.

Our first main was garlic eggplant with chicken and basil. The vegetables were very fragrant and bright, both flavor wise and visually. When was the last time you had eggplant in a dish that still looked like eggplant? This is a testament to an extremely hot wok with proper "wok hei".

Next up was the Pad Thai. This dish had the right amount of spice, the heat was not overpowering and the lime and bean spouts set the dish off completely, really fresh and clean; appreciated especially for a noodle dish with sauce. What completed the dish was the fact that the rice noodles did not stick together or get gummy as the dish sat, no one likes to eat a clump of noodles.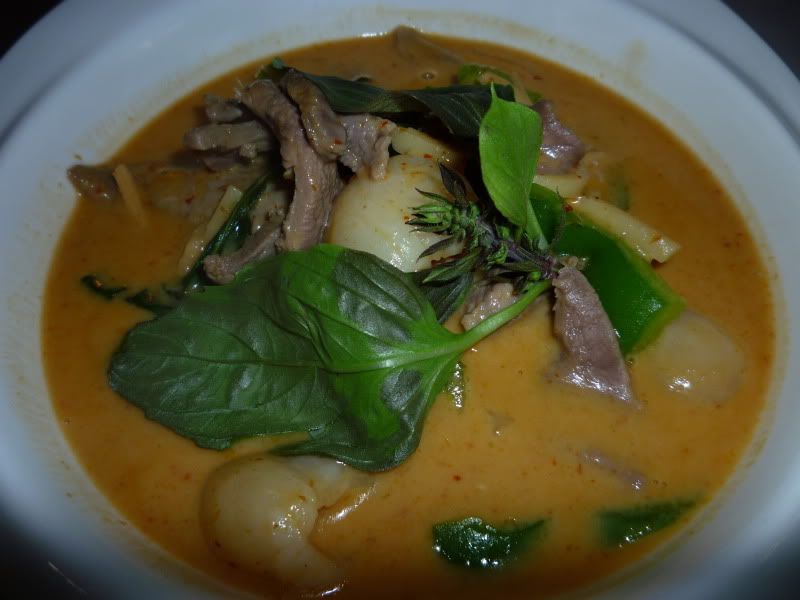 We then had the duck with red curry and lychee. Cooked with bamboo shoots and fresh basil, the coconut in the red curry was delicious ad definitely worth a second order of sticky rice. The duck was tender, and stood out in the flavorful sauce. Again I would have taken a straw to the curry, but I didn't think it would have been publicly acceptable… you should have seen what I did with the leftovers…!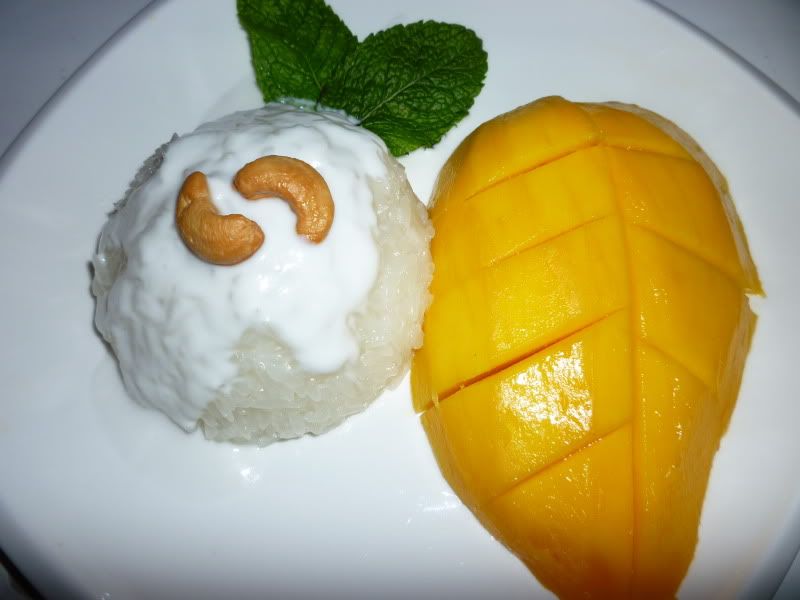 I didn't think we'd have room for dessert, but something spoke to me and I was compelled to order it, which was sticky rice with coconut milk and mango. The mango was incredibly sweet, and it was complemented nicely with the sticky rice doused in coconut milk. The sweetness of the mango complimented the saltiness of the rice.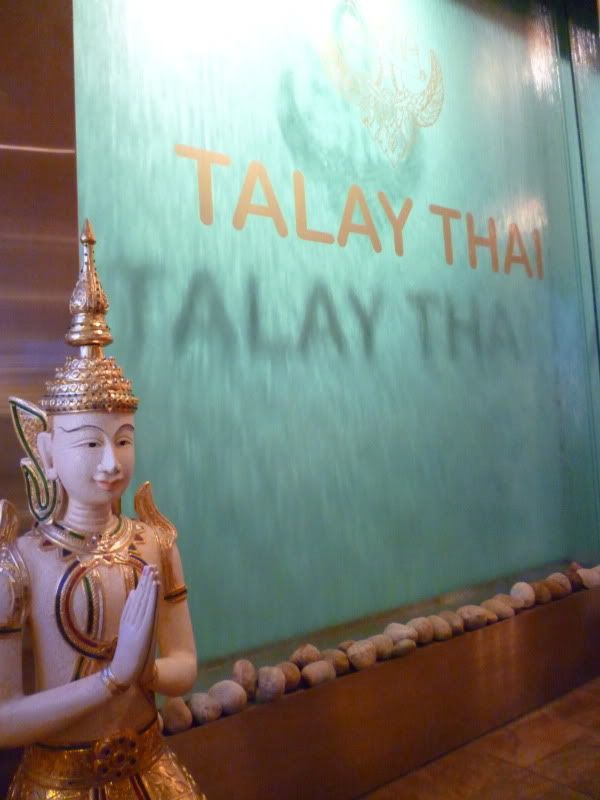 It was about half way through the meal that I realized that the spice level in this Thai food only hit a medium. We weren't asked how spicy we wanted the food – but I'm sure had we wanted our food a bit spicier, they probably would have been able to accommodate this request. With the tameness of the heat level, obviously this might not appease the seasoned Thai food eater, but I see this as a perfect opportunity to be introduced into this exotic cuisine; whether you're the one trying or bringing someone to try Thai food for the first time. As we all know a bad first experience can ward someone off forever, Talay Thai will make sure you'll keep coming back.
Restaurant Talay Thai
1585 Boul. des Laurentides
Laval
450-933-7999
p.s. BRING YOUR OWN WINE.