Do you like spicy food? I mean REAL spicy, not that lightweight stuff that comes in a bottle that tickles you tongue. I'm talking the stuff where it feels like someone took a hammer to your pinky finger, a pain… I mean, heat, so intense, your mom feels it, beads of sweat roll off your earlobes and you can see into the future… that kind of spicy. I went for a quick bite with a friend at Cuisine Szechuan on Guy.
As it was our first time here, it took a little while to get through their very extensive menu. Part of the fun is looking thoroughly to find the gem in sections like chicken, pork, beef, and a very conspicuous "others" section, which comprised mostly of pork offal such as intestines… we found the bubble tea on the last page. It goes without saying that some dishes are more a bit more adventurous than others and aren't for the weaklings.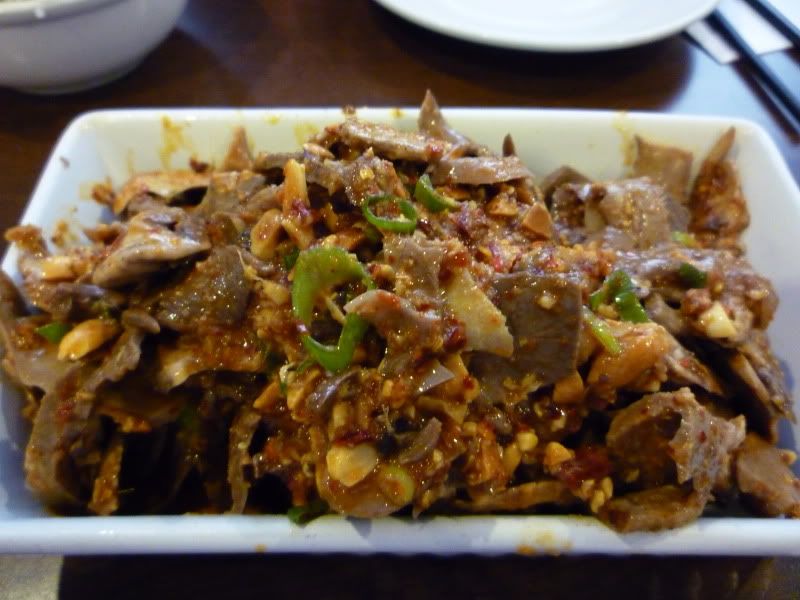 We started with the pork tongue and heart in spicy sauce. Served cold, the spicy sauce was sweet, sour and tangy; the dish was topped with off scallions and crushed peanuts. The meats had the right amount of bite and chew to it; not too gamey, but just enough to know what you're eating.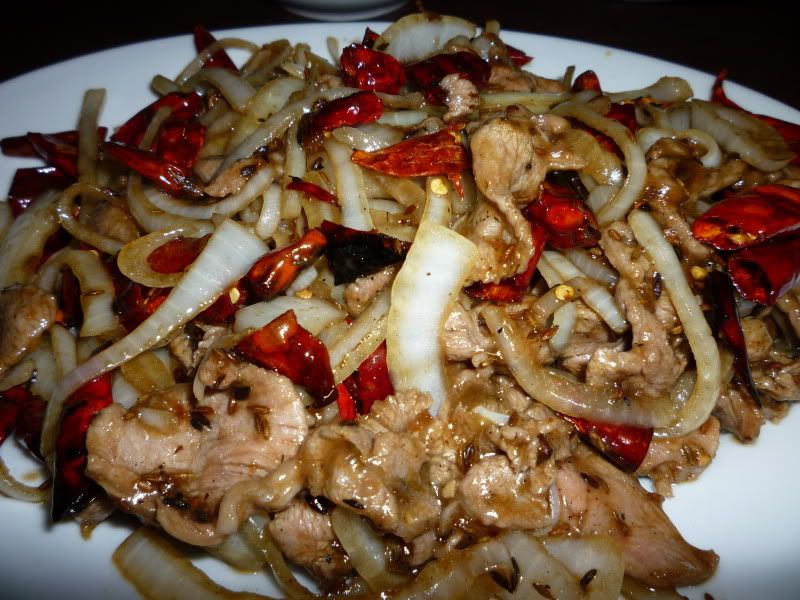 Next up was lamb with cumin. This isn't the thinly shaved stuff you can get at some other places; these are thick substantial slices of juicy lamb. Sauteed with onions and dried chili peppers, this dish had a significant zing to say the least. Extremely aromatic and fragrant, the szechuan peppercorns will leave your mouth strangely numb and making you crave more.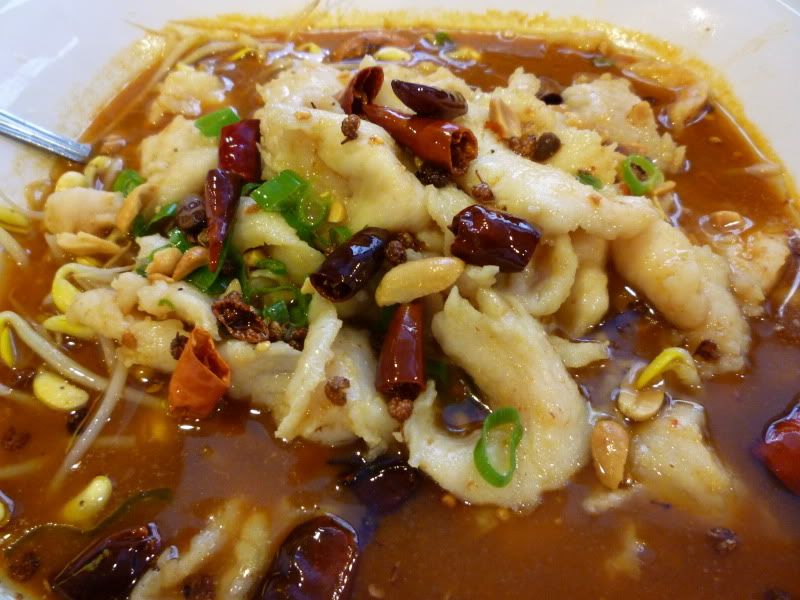 Next was the spicy fish with soybean sprouts. When you're looking through any kind of menu, if there's a little illustration of a chili pepper next to the dish, more times than none, this is code for 'this dish is spicy'. However, when you see three chili peppers, it's usually a good indication that the dish will probably make you sweat in places you didn't know you had glands, like here at Cuisine Szechuan. Don't be shy and drink the soup… you NEED to.
I write this with a word of warning, all kidding aside because I don't know if I've made it clear enough, but the food is spicy. You can ask them to go easy on the chili and be prepared to get laughed at, but it's something that they can do, however, they're known for their spicy food.. you wouldn't to KFC and ask them to lay off the batter.
Cuisine Szechuan
2350 Rue Guy
514-933-5041