When ever I get a recommendation on a restaurant, I like to ask questions. I like to do some research on the place before I go check it out; whether it's looking through or for a website to do some recon on what I plan to order or asking whoever recommended the restaurant if there are any peculiarities I should take note of. I like to prepare myself both mentally and physically – psyching myself up for some off the wall dish that might or might not include something looking back at me, and of course… going on an empty tank.
I got a second degree recommendation, a friend of a friend had said I should check out Le Petit Italien on Bernard street in Outremont… and that's all. No, "make sure you have this dish", or "the so and so was craaaazy!" I was going in based on, "my friend said the place is good." So I left it up to fate and put the future of our friendship in question based on a meal from THEIR friend – I take bad restaurant recommendations ridiculously personal, I react with such scorn, it's like you're practically wearing shoes in my bedroom.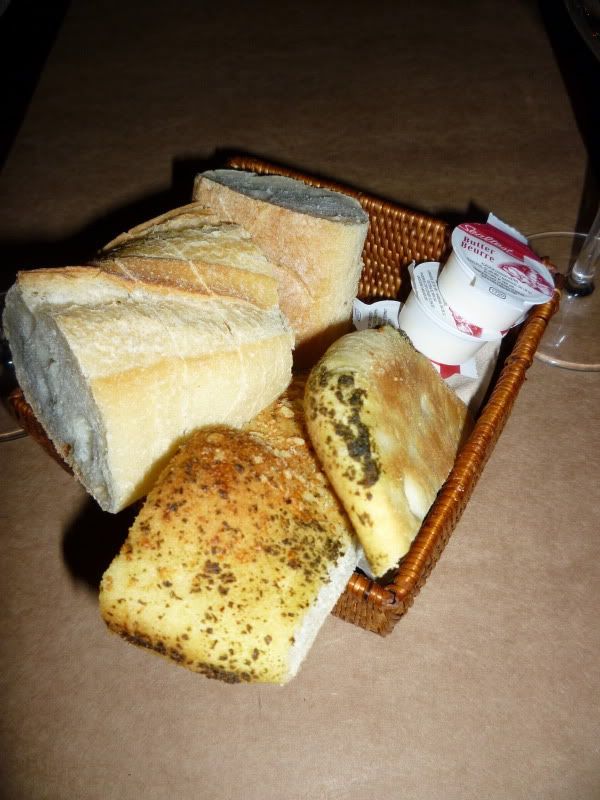 Like any good Italian restaurant, we were presented with a bread basket – baguette and spiced flat-bread. I'm not sure if they were freshly made in-house, but it was warm and it blew the mind of my dining companion. I was told to hustle before she ate the other piece.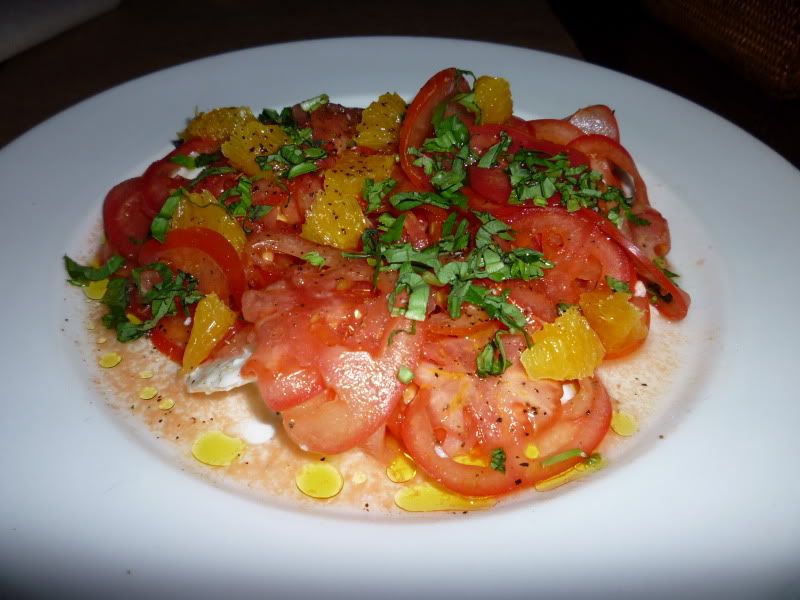 We started with the bufulo mozzarella with heirloom tomatoes, fresh basil and orange, drizzled with olive oil. Sounds simple, but it's the simplicity of this appetizer that makes it good. The cheese was warm and the sweet twist of the orange cut through all the flavors, complimenting everything nicely.

We then split the beef carpaccio. Topped with arugula, shimiji mushrooms, fresh shaved Parmesan – off a brick, not because it was getting hairy – and a dressing of lemon juice. One of the better carpaccios I've had, the meat was cool and extremely tender – the reason why tenderloin is used for this dish is so evident now… The deliciousness of pun is only paralleled by this dish. Har har.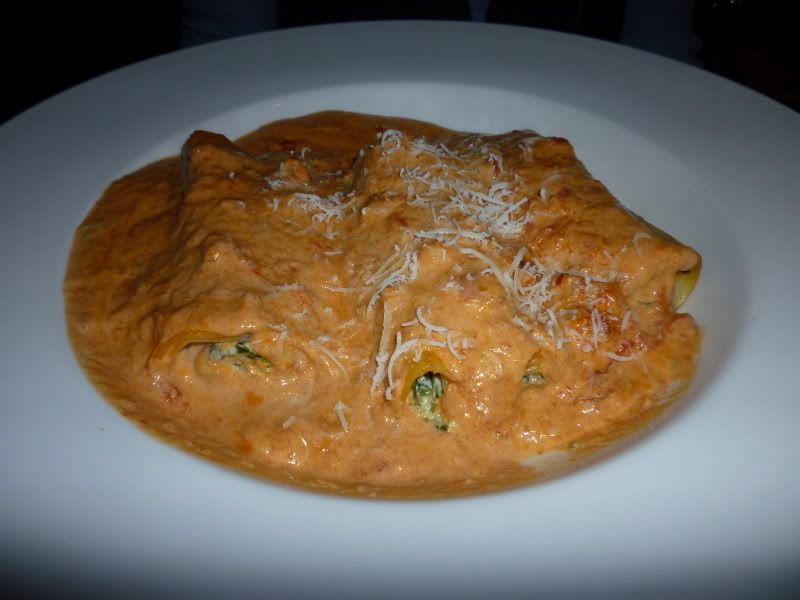 She had the cannelloni stuffed with spinach and ricotta in a rose sauce. Thick and filling, the little Italian was generous with the ricotta like his nonna made it herself. Oozing with cheesy and spinachy guts, the cannelloni reminded me that my intolerance for dairy was quite discriminant and my body will refuse and have nothing to do with this lactose peddling bully. But it was love at first bite and I decided that that night was one of those nights where taking one for the team was the right thing to do and the repercussions will be well worth the sacrifice.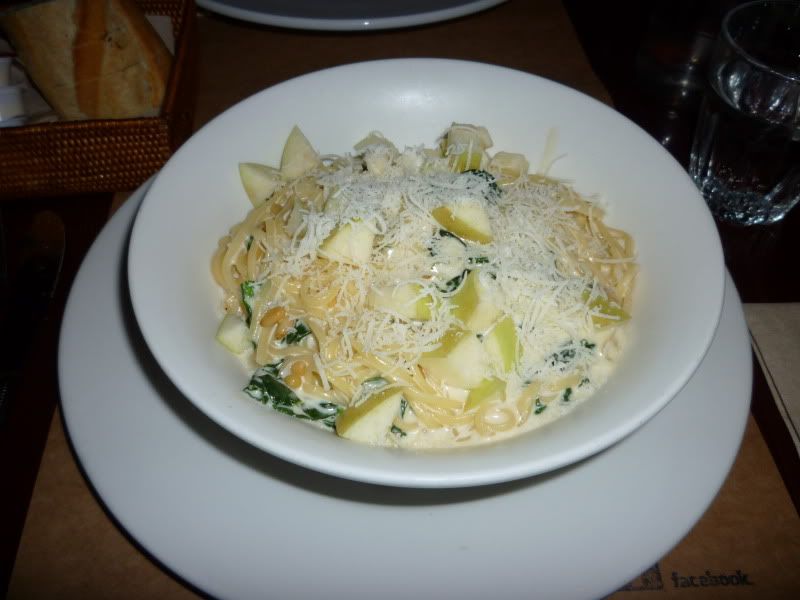 I had the linguine in cream sauce with spinach, pine nuts and green apples. Like in the movies where an exotic Italian man swoops in and woos a lady from her relatively mundane and boring boyfriend, this dish emasculated me and my manlihood as I wasn't able to finish it like a real man should. However, in my defense, I was given a whole cannelloni and I finished that, so, volume-wise, I did manage to eat the same amount… self-esteem crisis AVERTED. In other news, the apples added a nice crunch to the noodles with a hint of sweet and tart flavor.
Coming in we were looking forward to the fondant de chocolat that was listed on their menu on the website, however, to our dismay, it was no longer offered so she had to settle on the crème brûlée and Tiramisu. And if there's any desserts that Jason likes it would be crème brûlée and tiramisu. So to make up for the linguine short-coming, I decided to man up and help her with the dessert.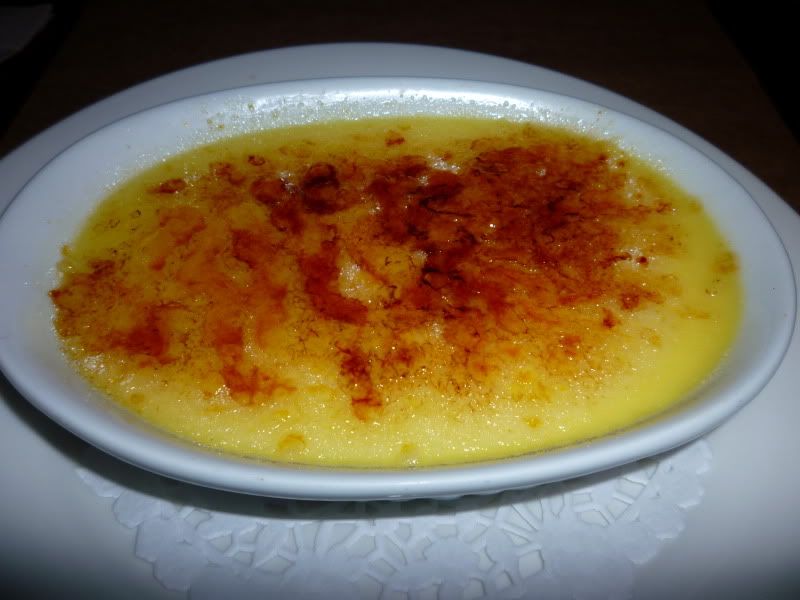 She had the crème brûlée for dessert. The best part of this dish? The crack of the candied sugar when you break into it. The eggy-vanilla-cream was smooth and was borderline custard. This was solid; most places screw up their crème brûlées by adding some sort of fruit element. NO… just no.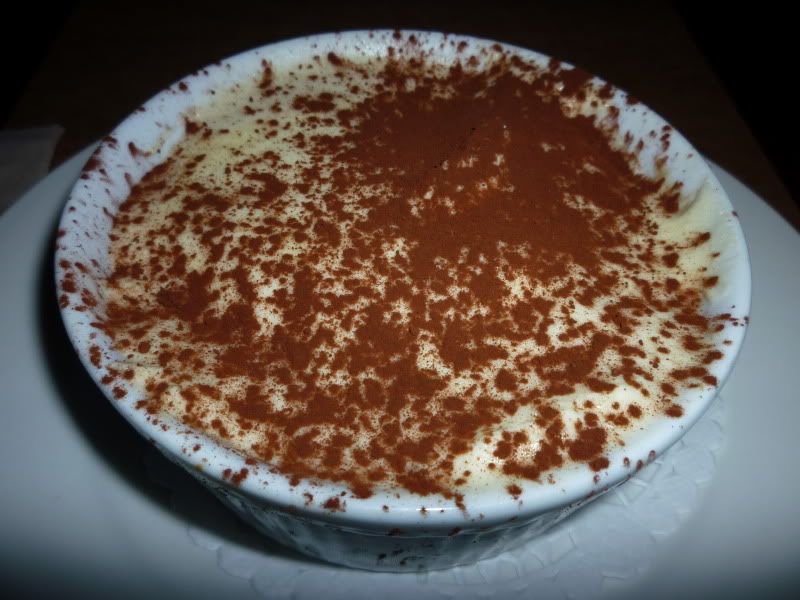 I was a gentleman and helped her with this, the tiramisu. We agreed that this was probably one, if not the best tiramisus we've ever had. The coffee was not overpowering neither was the alcohol. There's nothing worse then getting plastered and then wired on cake and then pushing your car home in the park position.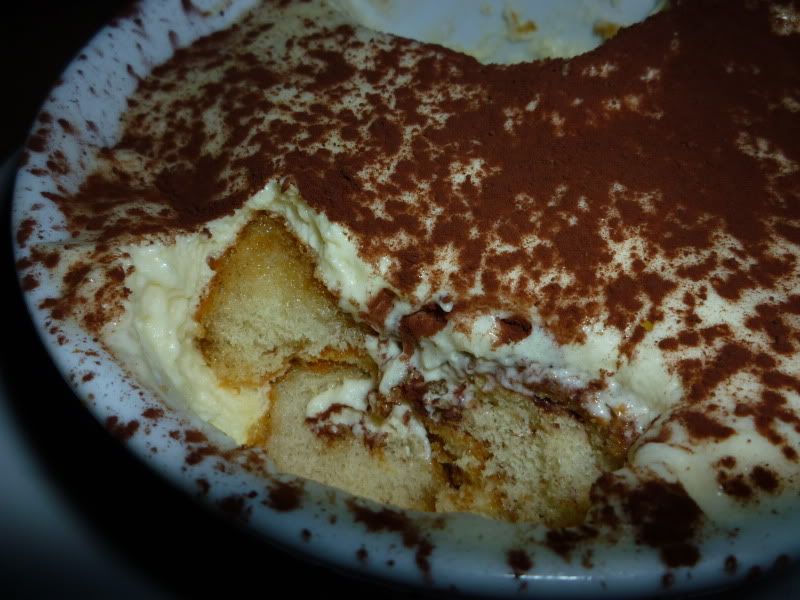 What I noticed about the dessert was the cake that was used. It was actual sponge cake, and I loves me some sponge cake. The mascarpone was creamy and delicious, and was not too sweet; we were so surprised and impressed that it tasted so good, it was like finding a 20 in your winter jacket after taking it out from storage. My exact reaction was shaking, laughing and crying at the same time, but kind of looked like I tried to cough and sneeze at once.
I should also mention that they do an Italian "dim sum" brunch on weekends. It's an interesting concept – basically 'tapas', but why they didn't call it that, I have no idea… Maybe they're the type of neighbors who don't return borrowed items or one throws late night parties that wakes the other, and has now shunned the idea of assimilating a Spanish word for their own. Anyhoo, I didn't ask who exactly who the "petit Italien" was or is, or the story behind the name. But I'm taking it as coming here on an empty stomach and hungry eyes, that you'll probably eat enough and partly turn a "little Italian".
Le Petit Italien
1265 Avenue Bernard
514-278-0888
www.lepetititalien.com