For you loyal readers, if you haven't already liked my Facebook fan page, or are following me on Twitter, there is one question for you… What the heck are you waiting for? Geez, my friend's cat has a friggin Facebook profile, there's no reason for you not to be following me… unless you're not down with social media, or networking socially, then in that case… no biggie, that's cool too yo.
I was having a conversation with my dad the other day about burgers and what makes a burger "a burger". After this lengthy conversation, it planted the burger seed in my head. I haven't had a really good burger in the longest time and I was fiending for one. Something came over me, a feeling of desperation; almost to a level where I was self-diagnosing a burger deficiency. I heard a while back that Burger de Ville had opened up a second location on St. Laurent and I decided to go check it out.

If you're unfamiliar with Burger de Ville, they pride themselves on using fresh, never frozen, "100% Canadian beef", which coincidently is my middle name. You pick up an order sheet and check off the kind of burger you want along with the fixings and sides. I ordered the cheese burger, with lettuce, tomatoes, onions, ketchup and mayo from the list of 16 different complimentary toppings – which includes three different types of mayonnaise and mustard.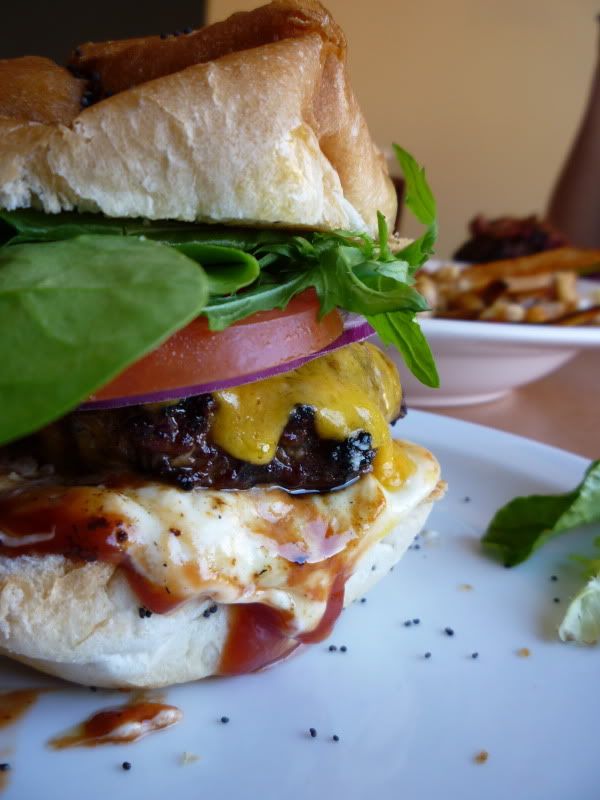 As you can see, the burger is as honest and simple as it gets. Great beefy flavor cooked to a kind of perfection little red riding hood would approve of – in the updated version of the story – as we all know, bears don't eat bowlfuls of porridge anymore. Unlike most places who like to cook their burgers to resemble a scouring-iron wool pad, Burger de Ville cooks them juuuuust under, leaving them with a touch of pink in the middle.

My friend was feeling adventurous that day and decided to go all out, ordering the bacon burger. It was topped with lettuce, tomatoes, onion, ketchup, old fashion-grainy mustard, and jalepeno hot peppers. You can't really sugar coat it and there's no mount of flowery writing that can explain this, but let's face it; bacon always makes everything taste better. Not that the burger needs help in the taste department but there's just something about bacon.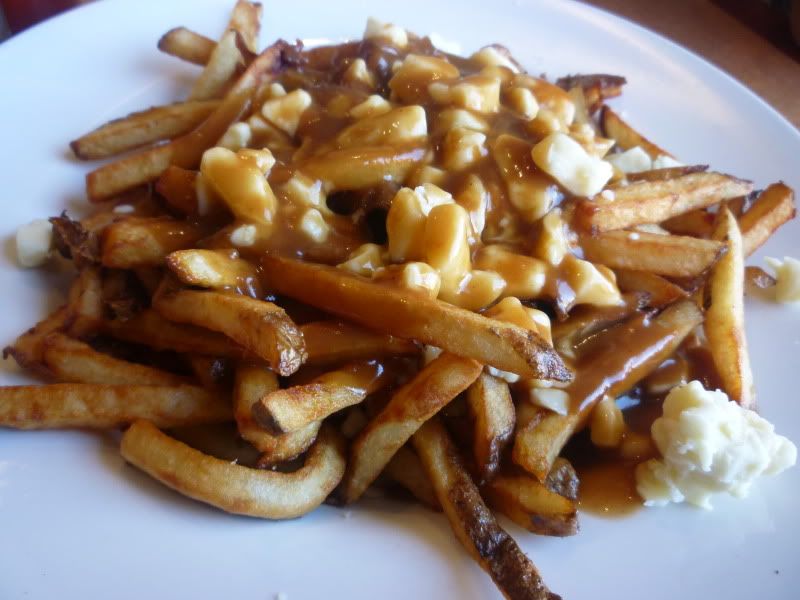 Of all the sides there are to choose from, we chose a side from the poutine menu. We chose the straight up, classic poutine from the choice of their house specialty poutine as well as w tex-mex option. Like I've said before, the key to a successful poutine is that the sauce MUST be hot enough to melt the cheese, and there must be a congruent harmony between cheese and gravy and when there is… this is what happens.

You throw some ketchup and pepper on those home-cut fries and you kill it like a boss. A.BAWSS. Chewy and squeeky, the cheese curds were nicely melted and the fries, crisp; simple.

The only discrepancy I had with the burger was with the "lettuce" – they use mesclun – little dainty baby salad leaves nestled atop a big fat burger is totally wrong. Albeit, it's not a big deal, when you're grunting and eating meat cooked over fire, the only kind of vegetables that should be involved is scenario is ketchup and bacon. Burger deVille is a palce for solid burgers, the kind your fat uncle makes for the family barbeque in the summer. Nothing fancy, you go here cos you want a burger, a good burger, a good burger made the way you like it.
Burger deVille
5282, boul Saint-Laurent
(514) 507-5050
I should also mention that they serve steak as well. I saw a few people eating it that afternoon, so it's probably something worth checking out too.