Tis the season where everyone gives the winter coats and snow boots a big middle finger and tell snowboarders and skiers to suck it. Spring has sprung and a soon prevailing winds will blanket the city in the aroma of manure from farmers planting their crops from south of the city. I know it's gross but you know it's spring when the first thing you that hits your face in the morning before your coffee buzz is stench of cow poop from 30 kilometres away. And what proceeds spring? Yes, your second grade teacher would be proud, summer.
I guess there are far more pleasant things you can associate with summer in the city… pretty girls in sun dresses, dumb bixi riders not staying in their designated bike paths, and summer food; and what's more "summer food" than BBQ? NOTHING. Whether or not you barb' your own cue or not relish in the pride of cooking with fire, I'm going to give you a heads up and head start of where to get your smokey BBQ grub on.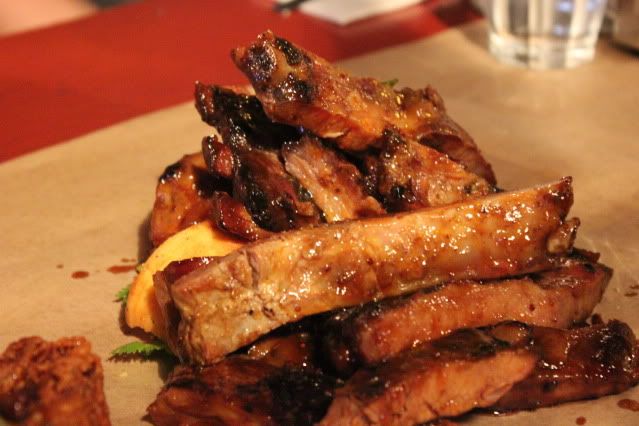 Icehouse (Original review here)
51 Roy E
514-439-6691
Texas style BBQ – tex-mex with influences north and south of the Mexican border. This tiny spot right off the main sees buckets of chicken and ribs (literally, they bring it to you in a metal bucket) slopped on butcher paper at your table. Their fall-off the bone ribs are slathered in their signature Dr.Pepper BBQ sauce.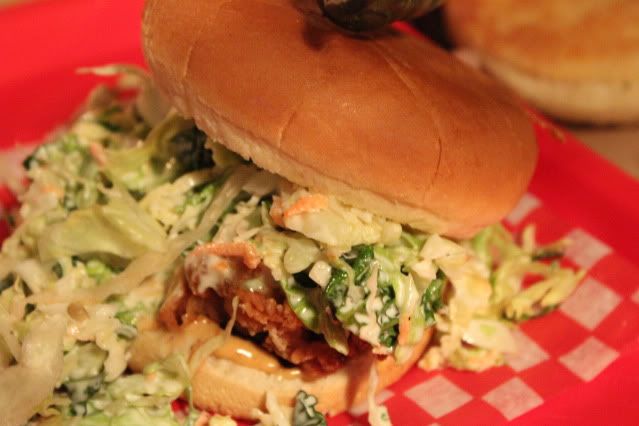 When was the last time you had eye-sex with a sandwich? If never, then congratulate me, because this fried oyster poboy totally took your vision coitus cherry. Topped with an awesome Napa cabbage slaw
Order:
-Lobster burrito
-Popcorn shrimp
-Full bucket of ribs or chicken

---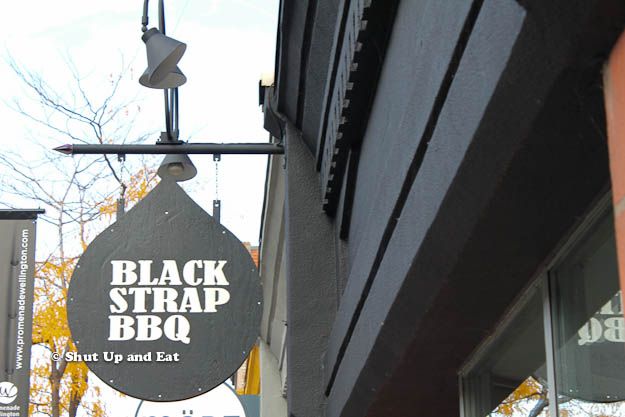 Blackstrap BBQ (original review here)
4436 Rue Wellington
514-507-6772
Serving up Montreal's most true to Memphis Style BBQ, Blackstrap BBQ, to the uninformed, Blackstrap serves up "bland" and "dry" food craving for sugary sauces and has a complaint box being filled with strips of paper that are probably ultimately used to get the smoker going. Au contraire mon frere, Blackstrap's signature dry-rub blend of spices yields an awesome bark on their meat and it comes out of their monstrous smoker. Keeping their product as fresh as can be and avoiding leftovers, the smokers see just enough meat for the day – Keep notified and follow them on twitter for notifications on when and if they run out of meat.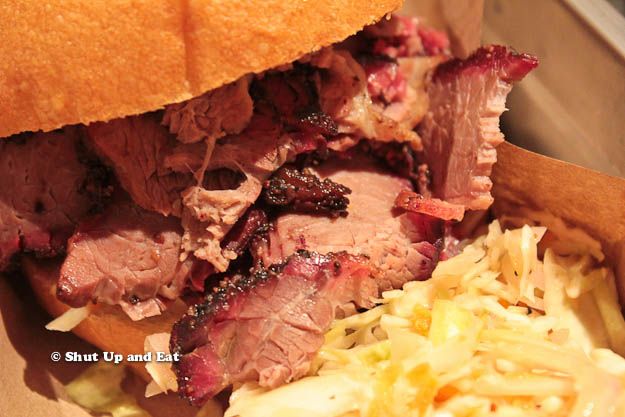 Their brisket sandwich is piled high with beef that's been smoking for eight hours – proof is in the pink smoke ring.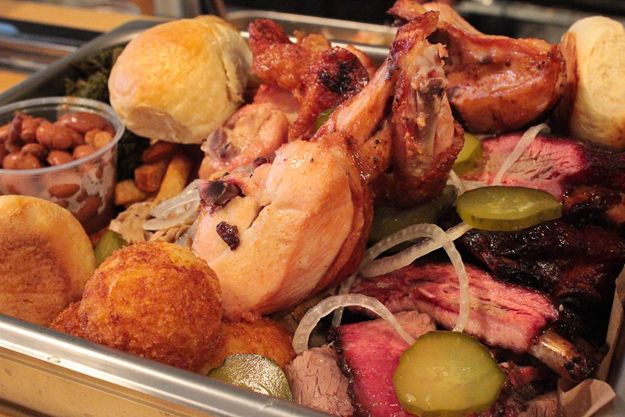 Not sure of what to order? Get the "Big Boss" plate – which is literally a tub of a sampling of everything that is on the menu.
Order:
-Fried mac and cheese balls
-Smoked turkey
-Fried apple pie.

---

Dinette Triple Crown (Original review here)
6704 Rue Clark
(514) 272-2617
I've gone on record to say it, shit, I've even said it on the radio, that I think Triple Crown probably has Montreal's best fried chicken. Tiny little spot right on the outskirts of Little Italy with no more than a handful of seats, they will pack you a picnic basket so you can hop across the street and rub your feet in the grass while you chow down on their awesome BBQ. Their pulled pork sandwich (and other sandwiches) served on fresh potato buns are dressed with a tangy slaw and topped with a pickled okra.

Legit, succulent, crispy and juicy, you can order their fried chicken as their "meats and threes" special which comprises of a mean (duh) and three side dishes. A great list to choose from, if you're cool with your mac and cheese counting as two sides, it's a must; ask about the daily specials as well.
Order:
-Fried chicken
-Hushpuppies side
-Fried Chicken
-"Big Nasty" sandwich.
-Fired Chicken

---

Diablos Smokehouse (Shut Up and Eat with Me recap. Original review was lost)
1693 a St.Denis
(514) 283-4666
I'll be honest with you, I think I might have been a bit over-zealous and visited Diablos a tad early; food wasn't solid, menu wasn't finalized and the kitchen was still trying to find their way – I wasn't sold. I went back a couple of months later and the difference was like night and day – coincidently, they just celebrated their one-year anniversary. They came into their own, the direction of the food was solid and was claiming stakes by defining their own style of BBQ. Not subscribing to any particular kind of BBQ cuisine, Diablos took bits from here and there and made it their own in a big delicious smokey conglomerate.

Home to the smoked beef rib that looks like it was taken straight from the closing credits of the Flintstones. This beast is bathed in a sweet and smokey BBQ sauce, served with their signature cast-iron cornbread and potato salad.

Their fried pickles should come with a warning – HIGHLY addictive.
Order:
-Beef rib
-Pulled pork sandwich
-Mini pulled pork on cornbread burgers
-Jalapeño corn bread
Barbecue season is among us, and I highly suggest you get your fix! These spots may be different than the kind of BBQ you're
Honorary mention goes out to my favourite KOREAN BBQ joints – completely different and will warrant a post of their own soon!