If you don't like tacos, then you hate life. What's not to like? Cooked meat and fresh toppings wrapped in a warm tortilla; simple, humble and delicious. Seriously though, even vegetarians and vegans love them. How many can you eat? It's not considered "eating tacos" unless you've eaten about 15 of them. The first few are often inhaled without second thought, usually out of tacolust and yearn. The dozen or so tacos after that only start to count when you slowly begin to enjoy them. I heard about a Mexican spot in the West island, Guaca & Molé which bills themselves as "Mexican cuisine and tequila bar." I'm not about that tequila life, but I am down with tacos so I decided to check it out.
The menu hits all the corners, from quesadillas, seafood, tacos and burritos, to Mexican specialties that include mole poblano, chilaquiles con pollo, and pierna de cordero. I asked for recommendations and the waitress suggested some dishes but admitted that the tacos were the most popular.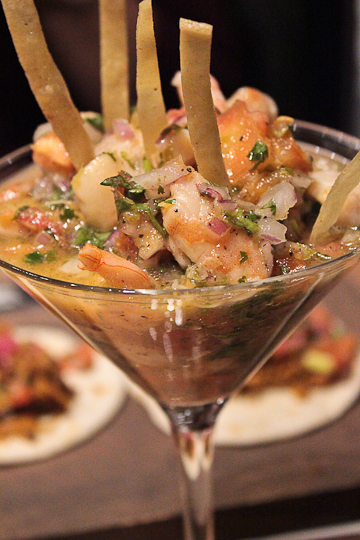 We started with the Ceviche Mexicano. Shrimps and bay scallops mixed with tomatoes, coriander and red onions, swimming in a lime juice marinade. The dish was flavourful and the seafood was plump. Really refreshing and a great way to start any meal.

The tacos arrachera – marinated and grilled steak, topped with caramelized onions, Panela cheese, chipotle mayo, and guacamole. The meat was smokey and seasoned well. It was complimented well by the creamy mayo and guacamole. Homemade tortillas were nice and hot which was appreciated since the steak was barely warm. I guess cold meat is understandable when you wait 45 minutes for tacos.

Tacos de Cochinita, my favourite. Marinated slow roasted pulled pork, topped with pickled red onions, coriander and drizzled with habanero lime oil. The pork was nice and savoury. The fresh hits tomato and cilantro and tart pickle added a certain brightness to each bite. Opposed to the steak tacos, these were hot and enjoyable.

For dessert we had the Pastel de Elote – Mexican corn cake served with vanilla ice cream and cajeta. The menu says cajeta but I was pretty sure the unfortunate looking drizzle laid atop the ice cream was chocolate and not caramel. The cake was ok; mildly sweet and dry… but that was cool because it soaked up the melting ice cream and evaporated milk like a sponge.

The place is called Guaca & Mole. Everyone loves a play on words and food puns once in a while. Cute, I get it. When the name of the restaurant is referring to a dish that's commonly synonymous with Mexican food, it kind of goes without saying that your guacamole has to be perfect and be one of the best guacamoles around. Unfortunately, this one had holes. I'm not an expert in the fine intricacies of the Mexican cuisine, but I know enough to know that guacamole is supposed to fresh and vibrant, full of flavours and textures and not mushy and certainly not a pasty shade of your lawn post winter-thaw. It was a bit disconcerting so I asked the manager if the gauc was fresh, I mean it tasted fine – not spoiled or anything at all. He assured us that it's made everyday and nothing is packaged or frozen. I was still not convinced, so when I asked the waitress for some salt and pepper (the gauc tasted exactly the way it looked, bland and devoid of any appeal) if the guac is fresh, she was able to shed some light on the situation. She told me that it was indeed made fresh everyday and that the big container is kept in the fridge. She tried to enlighten me on the phenomenon of avocado turning brown after a while. She explained that the kitchen stirs up vat before serving the guacamole in the mortar.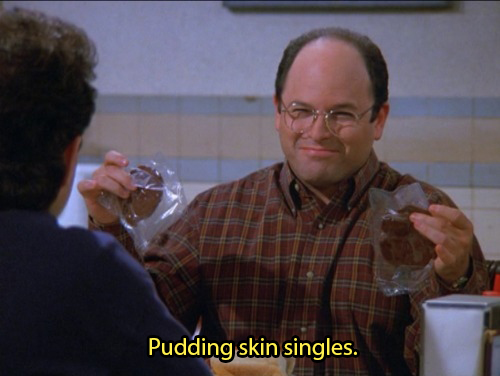 I understand oxidation, but there are ways around it and I wish they implemented some of these solutions to prevent the unsightly gaucamole.

Cold food, oxidized guac, delicious cochinita tacos, fresh homemade tortillas and a tragic chocolate drizzle that resembles fishing tackle; my first experience at Guaca & Molé was one I wish were better. I was excited about Guaca & Molé, I wanted to like it. I really did. Perhaps the "Platos fuertes" section of the menu is hiding something worthwhile? I'll never know.
11598 Boul. De Salaberry
Dollar-des-Ormeaux
(514) 542-4452