What goes through your mind when you think about the food scene in Outremont? Quiet cafes tucked away on the side streets, little bistros du quartier with casual terrasses that line the sidewalks. Hipster wine bars that serve "small plates to share"? Sure, that, but what if I told you that as of now, you can find fiery authentic Thai street food in Outremont? You'd think I've been taking too many summer fish sauce shots and crushing one too many noodle bowls. But it's true. I recently hit up a new local hot spot that's guaranteed to shock the vanilla neighbourhood with it's spicy flavours and neon lights. I visited Tham Ma Da.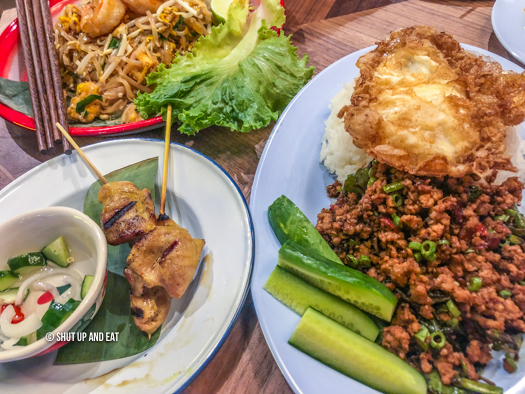 The menu – as I was told was about 90& complete and they were still tweaking a few things at the time of my visit. I decided to order the classics that I felt probably will make the final cut.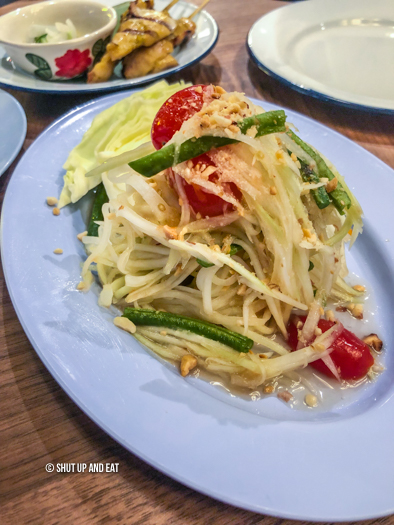 The "papaya pokpok" salad. Shredded green papaya, cheery tomatoes, green beans, with a dressing of lime, and palm sugar pounded in. There was some mild heat to it, I would have preferred more spiciness and funk. I was told that the "Issan Papaya" is where it's at – it's spicier and stronger in flavour.

The chicken satay. Grilled marinated chicken skewers served with a peanut sauce accompanied by pickled veg and chilies. Slathered in coconut oil, the chicken as tender and juicy. A bit light on seasoning, but no worries. It's basically the vessel and excuse to eat the peanut dipping sauce. Reminded me of my days in southeast Asia when we would order these on the side of the road by the dozens. It will never tastes as good anywhere else. Secret missing ingredients; plastic chairs and diesel fumes – this is what makes all street food taste good.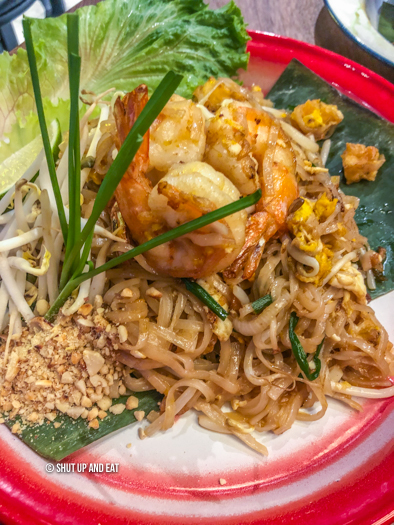 Tham Ma Da's Maan gung pad Thai. The quintessential Thai dish, this pad Thai is rice noodles, egg, fried tofu, large tiger shrimp, served with fresh bean sprouts, Thai chives, peanuts and a wedge of lime.
.
The noodles were smokey and flavourful. Great texture in each bite from the mix of fresh crunch bean sprouts, peanuts and bits of fried tofu. The squeeze of lime brightened up each mouthful.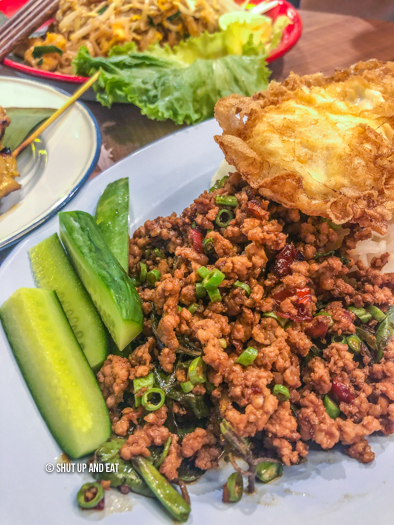 The Khra prao moo khai dao was delicious. Ground pork sautéed with holy basil, a ton of red and green chili peppers, served on Thai hom-mali (jasmine) rice topped with a deep-fried egg. The mince was incredibly flavourful, fragrant and spicy – more so after I put in extra chili powder and pickled peppers. The runny egg yolk quelled the fire somewhat, but each sweat-inducing bite hurt so good, and I liked it.

A young an vibrant team behind Tham Ma Da, bring spicy Issan flavours to scare the locals in Outremont. They went out of their way to convey a story behind each dish being served. Informative and insightful, the staff took the time to teach us how things were eaten in Thailand. Unprompted, they showed us how the table-top condiments were to be used and explained how each pickle, chili powder, and chili vinegar brought out the little nuances in each dish. Not only were they pointing out the unique characteristics of each dish, but this completely reflected the nuance in hospitality that is often overlooked or not even shown. Bravo.
To be honest, I was a bit skeptical about this place at first. A radically different type of restaurant that isn't presenting Asian food on a white table cloth in this hood. Are the locals going to go for this? Is it too different for the traditionally conservative neighbourhood? Tham Ma Da is here and their foot is in the door letting in that breath of fresh air.
Tham Ma Da
1205 Avenue Bernard Ouest
https://www.thammada.ca/