I was reading up on the latest census report on the west island and believe it or not, there are more dumpling restaurants west of highway 13 per capita than there are in all of China. Crazy right? No, that's not true, I just made that fact up. But imagine all the dumpling restaurants that exist in China. How do you know which ones are good? I took it upon myself to seek out which dump shop is the best in the west. Because obviously when you think West island, you think dumplings. I sought out to see which places are worth eating at. This week, my quest takes me to 1930 Shanghai.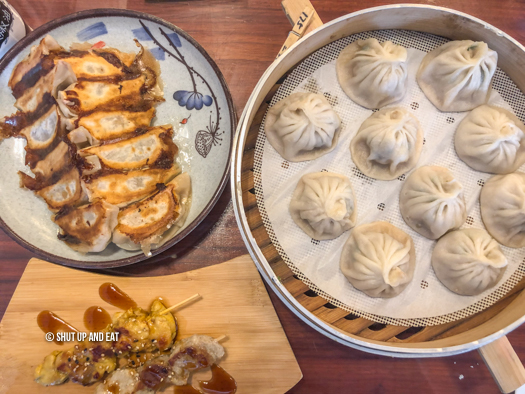 1930 Shanghai (I'm assuming) is named after the "New Cultural Movement" in China at that time. An era that called for iconoclasm, the assertion of individuality and where the influence of the West was felt in culture and where the population challenged traditions and customs. Why? I have no idea.

The menu is for the most part pretty standard that of a dumpling shop; appetizers, dumplings and a handful of noodle dishes. We started with the hot and sour cucumbers. A bit misleading as they were neither hot nor sour. But oily? Yes.

We also had one chicken and one pork skewer. Bland and wet. The meat was spongey and wet; like it was boiled first before it was finished off on a pan then drizzled with a sweet sauce. Definition of "meh"

The steamed dumplings at 1930 Shanghai are Xiao Long Bao – a very specific type of soup dumpling originating from Shanghai known for it's rounded shape and pinching and pleating technique. The pork, leek and shrimp dumplings were nice. Soup poured out of wrapper and complimented the bite of flavourful filling deliciously.

The fried lamb and coriander was nicely crispy and the flavour was good. Far better than what I had at their sister restaurant. Sister restaurant? Yes, I found out that the people behind 1930 Shanghai are the same people behind Hinata. Remember that place? No? Here's a reminder: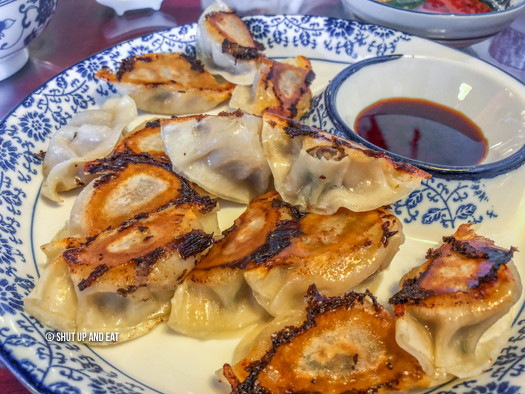 "Burned to shit, oily and 10 of the 12 dumplings were pierced and broken."
Same store-bought wrappers but a little bit more love in the preparation. It wasn't perfect, but better than their other place.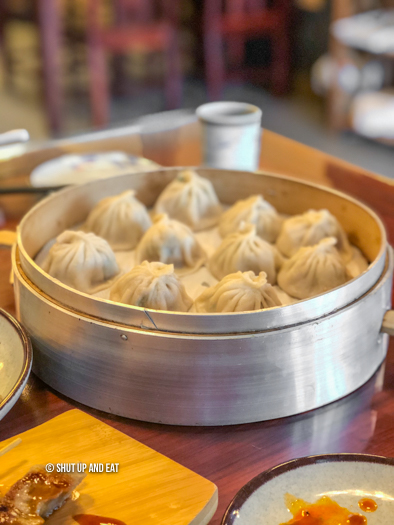 My experience here was a bit disappointing. The only redeeming factor was the xiao long bao; they were tasty. Not the worst I've ever had, mediocre at best. However, not much else to write about. 1930 Shanghai and Hinata are run by (or at least) related to each other. The places look the same and their specialty is on point. And by specialty I mean being known for shit service; it was abysmal. Inattentive and lackadaisical, it's incredible to think that how bad service can be for a place that only has four tables and two servers on the floor.
I've had better service at one of those restaurants where you eat in the dark and the waitstaff are blind. No disrespect to the visually impaired.
1930 Shanghai
4291 boul. St-Jean,
https://1930shanghai.ca