If there's one thing I get asked often it's, "Jason, why are you so awesome?" A close second is, "Is there good pho in the West Island?" Once upon a time, I ate my way through the city, one bowl of pho dac biet (special) at a time to try and find the best pho in Montreal. That was five years ago and have since added to the list of places I've tried. Don't worry an update is on the way. I have one place listed in the West Island in that post. But I've reconsidered its ranking. In my head it lost its position a while ago – I went back twice and was disappointed twice. The food fell off and should not be in contention as a pho-asis in the west. HOWEVER, I did try a relatively new place recently that I suspect may make the list – purely based on the lack of options west of autoroute 13. This week I tried Pho Zui Zui in DDO.
Pho Zui Zui is located in a non-assuming neighbourhood strip-mall in DDO. I wouldn't even call it a "mall" mall, but you know what I mean. Their menu is typical and classic of any other Vietnamese restaurant. They've got a handful of appetizers that consist of fried imperial rolls and fresh spring rolls, soup noodles (pho) and a variety of rice dishes with grilled meats.
Grilled Chicken and Beef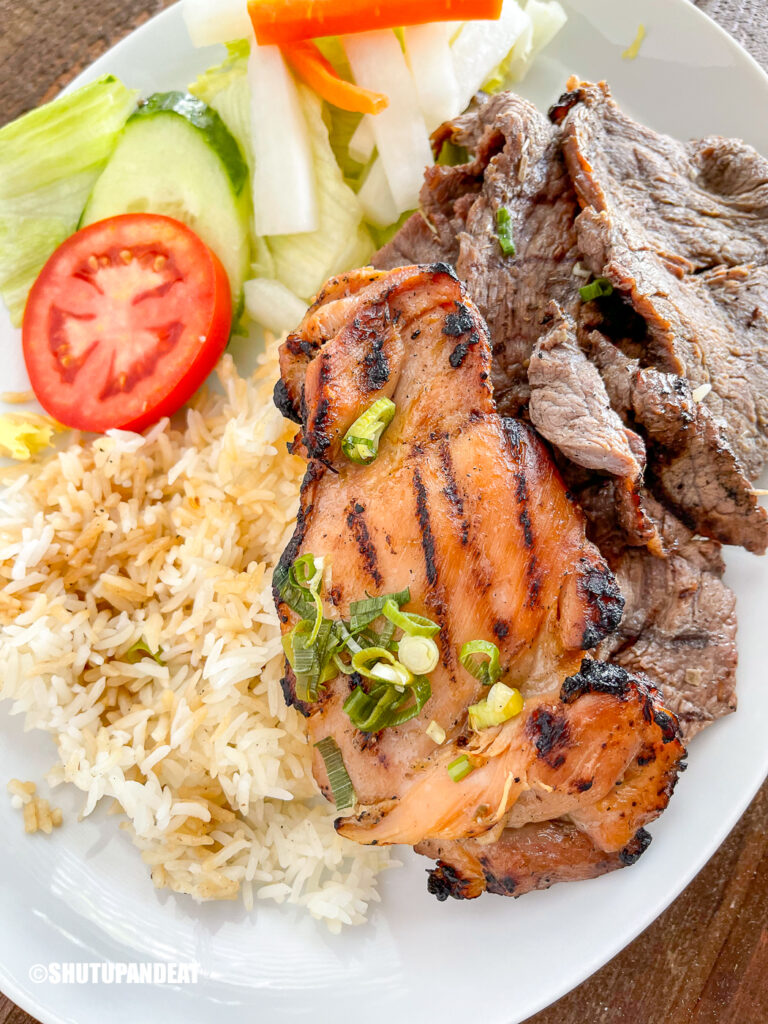 Classic combo for those who don't want pho and want rice instead. This is my fave. The meat is nicely marinaded in garlic, ginger, sugar and fish sauce that gives it a distinct aroma when kissed by the flame of the grill. The charred bits around the edges give each bite a delicious smokey flavour. Served with aromatic jasmine rice and a tangy dipping sauce. Can't go wrong with this order.



Ref: Pho Dac Biet; This is what I consider to be the gold medal standard in pho. I could be wrong, but I'm not.
Pho – "All Dressed"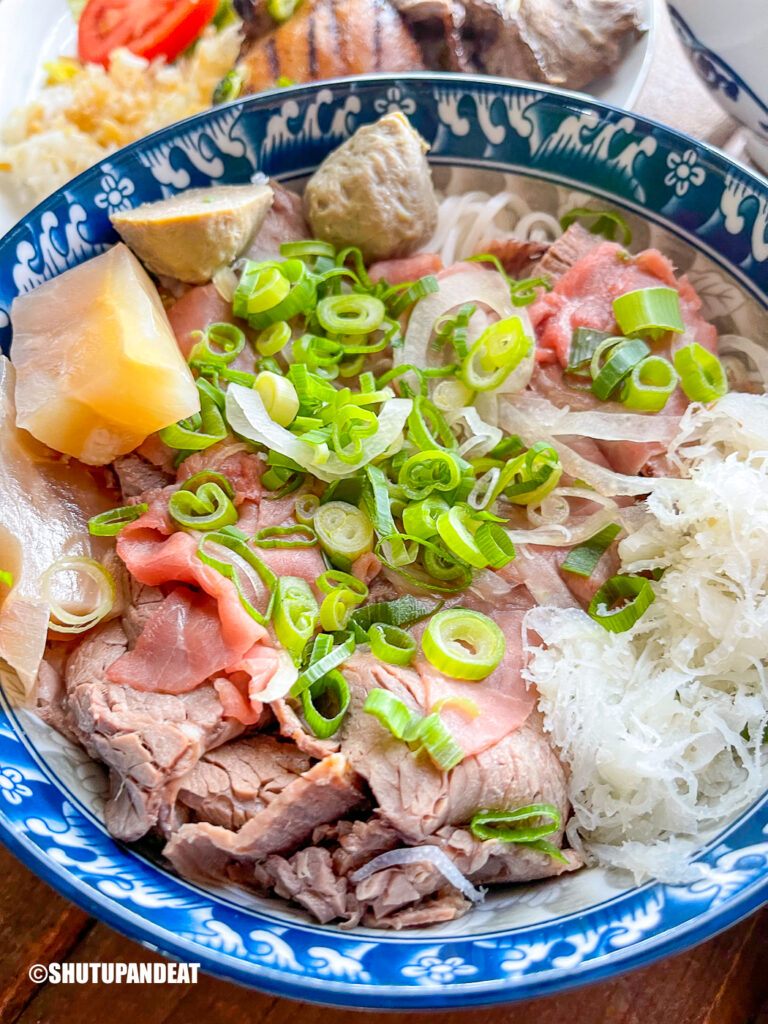 This is what I consider to be the gold medal standard in pho. I could be wrong, but I'm not. This is the bowl in which I compare (and judge) all pho; the "all dressed". Well done beef, beef flank, slices of brisket, soft tendon, tripe, beef meatballs, topped with slices of raw beef. Off the bat, the portion was extremely generous. Noodles for days and a big pile of different cuts of beef that will scare the gout out of you.
Noodles for days and a big pile of different cuts of beef that will scare the gout out of you.
The dac biet isn't just judged based on volume of meat you're given, but a large part of it is based on the quality of the soup. If the soup isn't good, it doesn't matter how much stuff they pile on top of the noodles, the bowl just doesn't hit right. Usually a rich beefy bone broth slowly simmered for hours with aromatics brings out the most robust broth you can imagine. A deep flavour emanating from a crystal clear broth is what you're looking for. The broth at Pho Zui Zui is good, but it isn't it. Is it decent? Yes. The best I've ever had? Far from it.
Banh Mi
Pho Zui Zui also has banh mi… to go only. I overheard someone try to order it with their food and he was told multiple times that the sandwiches were for take out only. I don't know the reasoning behind it but it wasn't a big deal to me. At $6 a piece, it's a steal. The photo doesn't do it justice because it was huge. That's what she said. I got the classic "all dressed". A large crusty french roll stuffed with roasted pork, pork loaf, mayo, pâté, pickles and I asked for chili peppers in mine. You should too. They have chicken, beef, pork sausage and fish options available too.
Pho Zui Zui is good. It's decent if you're in the area and can't make it deeper into the city to get your fix of your (or my) favourite bowl of pho. It's good and I enjoyed it. I liked that large beef jello cubes of gelatinous tendon and the mound of thinly shredded tripe in the pho. Thumbs up. Family run spot, tasty food, rough around the edges just the way I like it.
Pho Zui Zui
9 Rue Sunnydale, Dollard-des-Ormeaux, QC H9B 1E2
514-542-3400
https://www.facebook.com/phozuizui