We've all watched the Netflix docu-series. We've all drooled while pressing our noses right up against the screen while watching the Netflix docu-series. You know, the one about street food? Not that one, the other one! We see more and more how good other countries have it in their offerings and simple, accessible, food or drink sold by hawkers and street vendors, and we can't help but be just a little bit jealous. From tacos carts in Mexico, street-side schiacciata shops in Florence, noodle stands in Asia, even hot dog carts in New York, we are definitely missing out. A common destination among all street food shows is Seoul's Gwangjang Market. Over 5000 vendors slinging freshly made noodles, hot bowls of jigae, and fried things on sticks. Did you know you can now get all that here?
I recently discovered a spot that is serving up all (most) of those delicious Korean street foods here in Montreal! This week, I check out Rue des Bistros (Resto Mukja) in THE DEGE.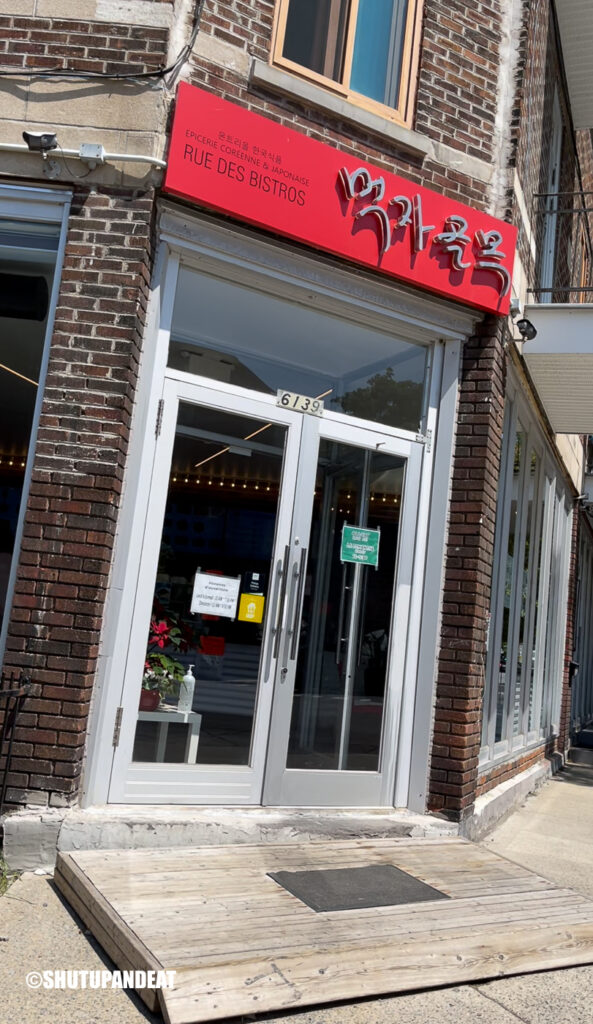 First of all, calling N.D.G., "The Dege" is a thing, so get over it. Second of all, Rue des Bistros is a spot located at 6139 Sherbrooke and is a place you have to visit. I remember watching that episode of Somebody Feed Phil (on Netflix) which featured Montreal's own Antonio Park where they went to Gwangjang Market to grub on some tasty Korean street food. I envied. So I was super pumped when I found this spot. The menu is a greatest hits list of quick bites and classic Korean snacks.
Mixed Fry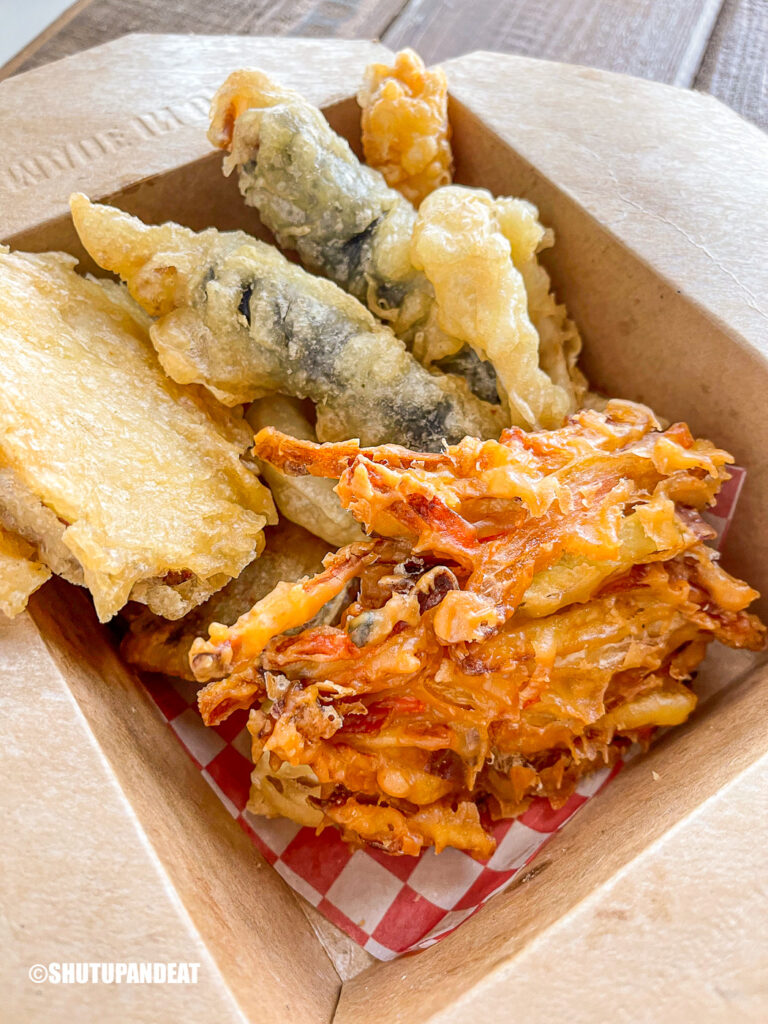 What street food experience doesn't include fried stuff. The "mixed fry" includes slices of sweet potato, squid, gimmari (seaweed spring roll made seasoned glass noodles), shrimp, and a shredded vegetable fritter. Everything was lightly battered and pre-fried, they were not fried to order. However, despite being pre-fried, everything is kept warm and stored properly that nothing went soggy. Everything was crunchy. Nice.
Fried Chicken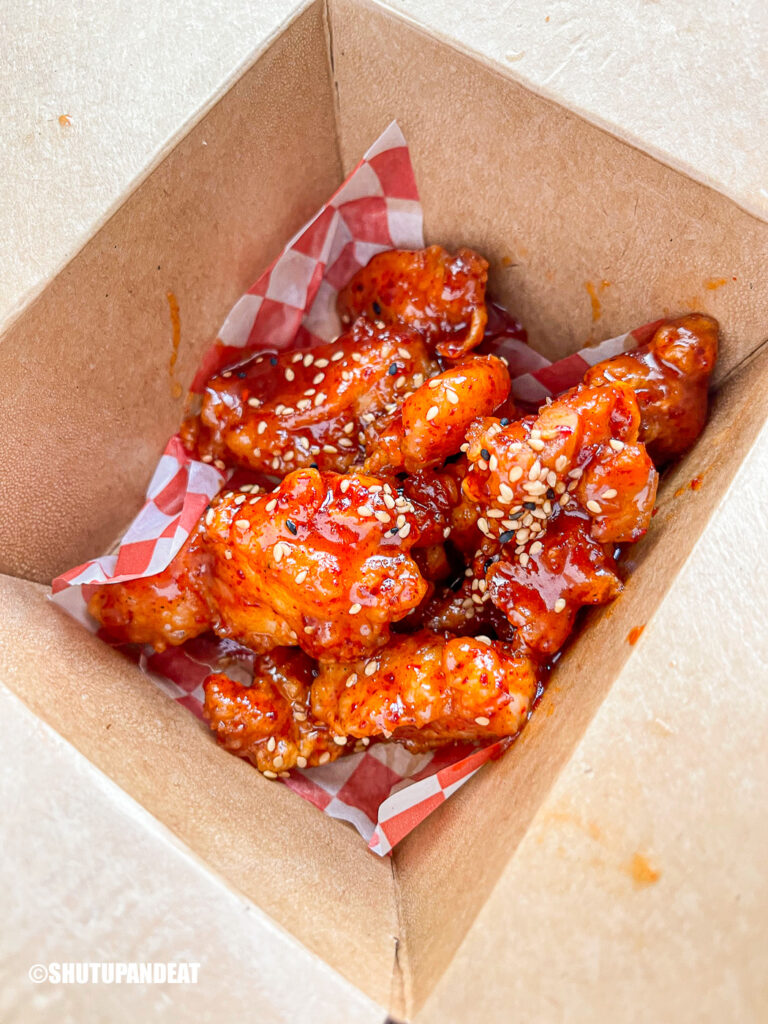 The fried chicken was different. It's not like the other kinds of Korean fried chicken you're used to. It was not crusty nor heavily battered. The chicken was lightly dusted and fried then covered in that classic sweet, spicy and garlicky sauce. Handful of morsels per order makes for a great snack.
Tteokbokki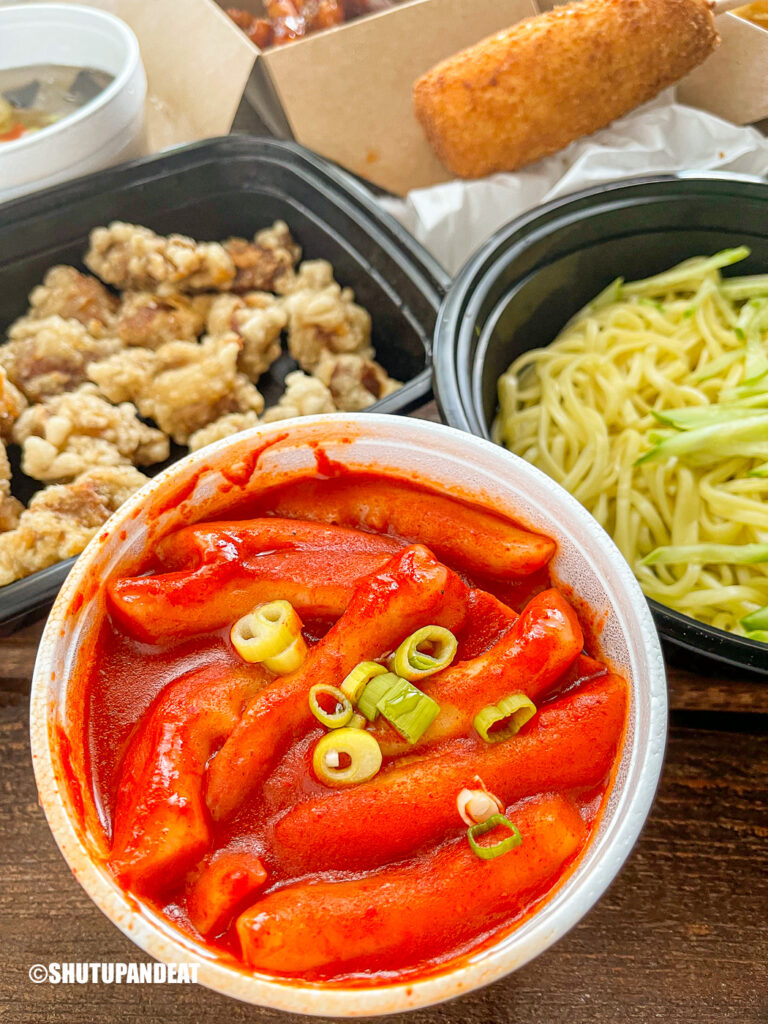 Have you ever had tteokbokki before? Rubbery, chewy, rice cake stewed in a spicy sauce. Think of the texture of warm mozzarella sticks; all the chew without the cheesy pull. The sauce was smokey and spicy and there were sheets of eomuk (fish cake) in there as well. There are variations of this dish out there. Ones with dumplings, eggs, different kinds of various fish cakes, but this is bare bones and to the point. O.G.
Jajangmyeon
I love jajangmyeon (black bean noodle). The sauce is made with black bean paste and stir-fried with vegetables and pieces of pork. This deep, savoury sauce is served over perfectly chewy wheat noodles. This dish is so substantial and really filling. If you've watched enough K-Dramas, this is a snack staple.
Tangsuyuk
This Korean sweet and sour pork is a trip. It tastes pretty similar to the Chinese version without the fruitiness of the pineapple. But what throws you off is the glassy transparent sauce versus the bright iridescent orangey-red one we're used to seeing. The sauce is mixed with onion, carrots, crunchy wood-ear mushrooms and pickled zucchini. Not going to lie, I used the sauce to dip the party pack of mixed fried goodies. 10/10, will dip again.
Korean Corndog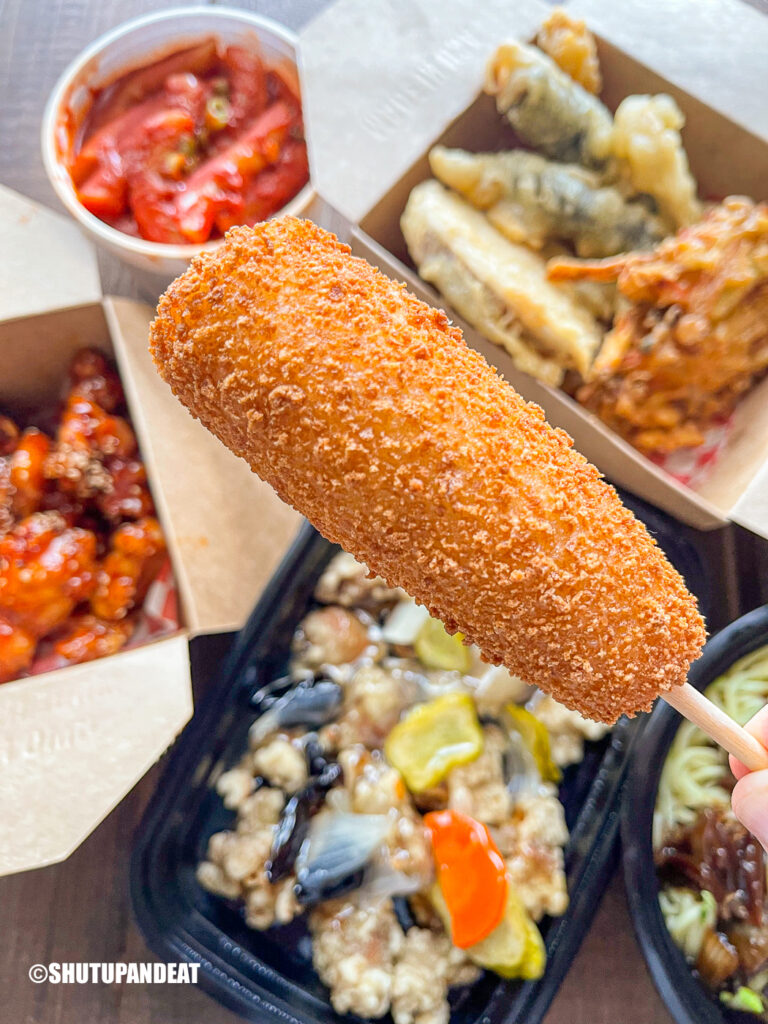 A Korean Corndog. Or what we would call in Quebec, a "KOGO". There's no cornmeal in the batter so the inherent taste is unlike that of an actual corndog. The top-half of the kogo was filled with cheese which gave way to the actual hotdog incased in the pillowy batter. The crunchy exterior gave each bite a nice contrast in texture. Again, I dipped this in the sweet and sour sauce.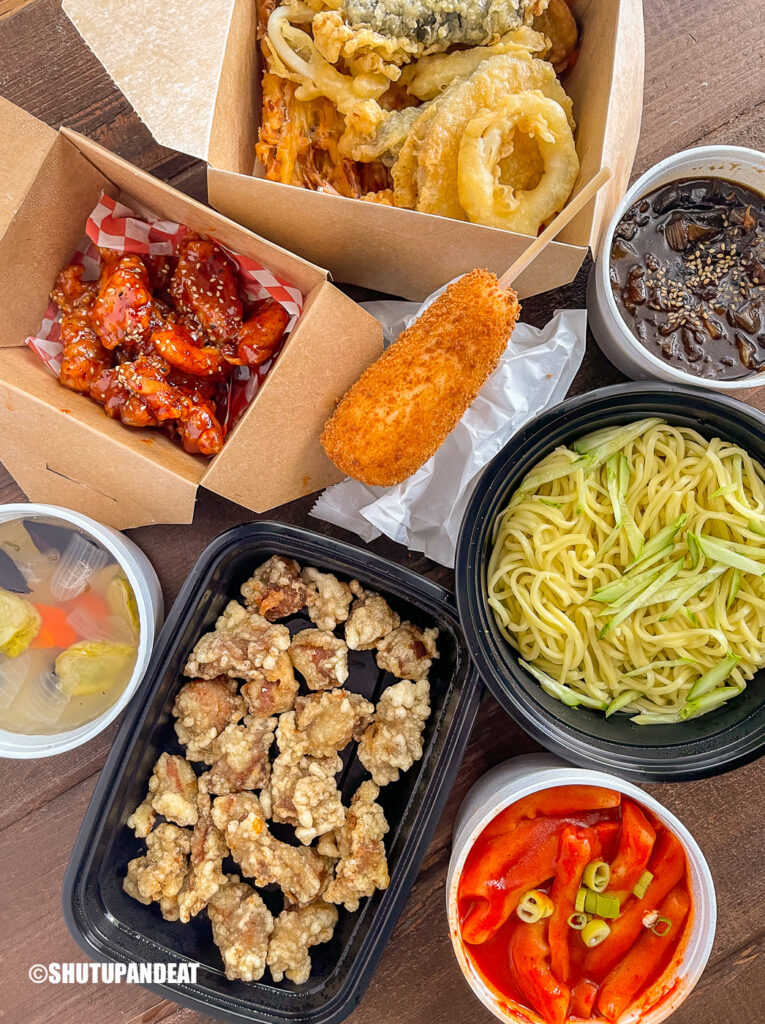 We've become accustomed to enjoying the Montreal version of "street food" in recent years. Through outdoor festivals where restaurants set up tents and sell micro-portioned samples of their actual dishes and through the emergence of food trucks. The trucks that sell overprices poutines, grilled cheese sandwiches and tapas and provide the street food experience only in the literal sense of the word. Rue des Bistros is offering the Korean classics at affordable and reasonable prices and a taste of the street food-vendor culture in Asia. I can't wait to go back.
Rude des Bistros ( Bistro Mukja)
6139 Sherbrooke
514-360-1516
Instagram