Picking up my nephew and being told I had to feed him after hockey practice, we decided to go to a well known local spot owned and named after a former Hab, perfect for a young hockey player. We went to NDG's Momesso's for some Italian subs and hockey nostalgia.
Down a few steps from street level, it was like walking into the basement of that uncle of yours who still has a basement spirits bar with frosted marble mirrors and vinyl wall paper. The open griddle tints the air with the sweet scent of caramelizing sausage leaving little dewy drops of deliciousness everywhere.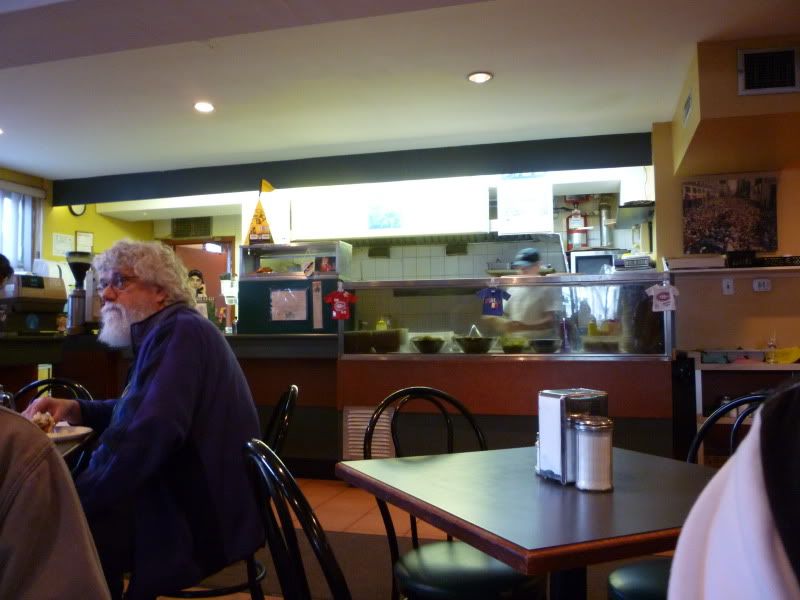 The main constituents of the menu is listed above the grill, the old school type menu board with plastic letters that are hand placed one at a time. Momesso's only does a few things, but they do them right. Various hot subs is what's on the menu, either 7 or 14 inches.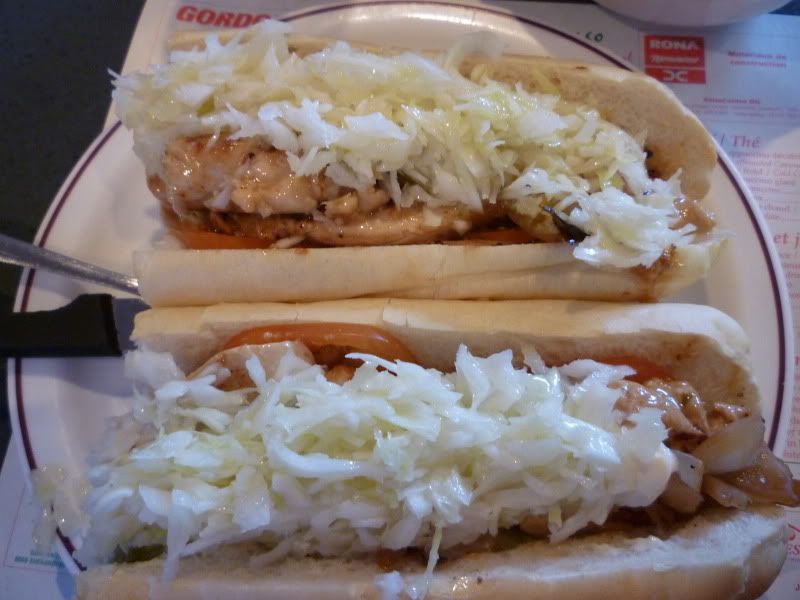 I had the chicken sub. Marinated chicken, topped with mayo, sautéed onions, sliced tomatoes, fresh homemade coleslaw, drizzled with their own special hot sauce. These recipes have probably never been changed, and the sheer idea of modification will disrupt the gastronomic harmony between all players. These subs don't come with substitutions or a choice of gourmet breads or calorie conscious alternatives. White bun, lightly toasted, plain and simple, that's what you're having, cos that's all they have.

The 11 year old all-star defenseman had himself the 14 inch "supreme". This is what reminded me what it was like to be young. The kid polished off 14 inches of steak, Italian sausage, sautéed onions and bell peppers, topped with cheese, coleslaw and their hot sauce. I know, the only thing that didn't come with this sandwich was a cigarette and an antacid.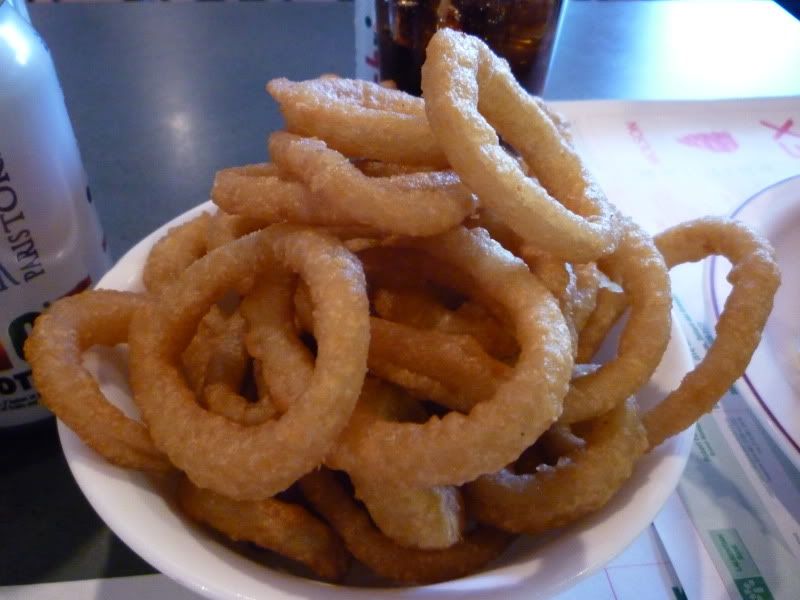 I also need to mention how incredibly sinful the onion rings are as well. In every sense of the word, perfect. No, panko, or spiced dry dredge or special beer soaked batter or anything, The onion rings are everything you expect an onion ring to be, hot, crispy and circular, nothing contrived, honest.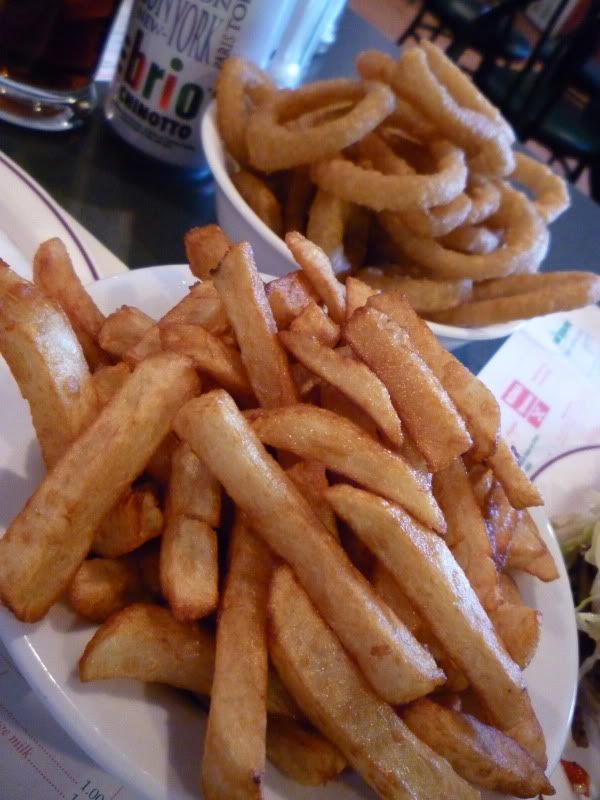 Fries… well… were fries. Oily and splendid.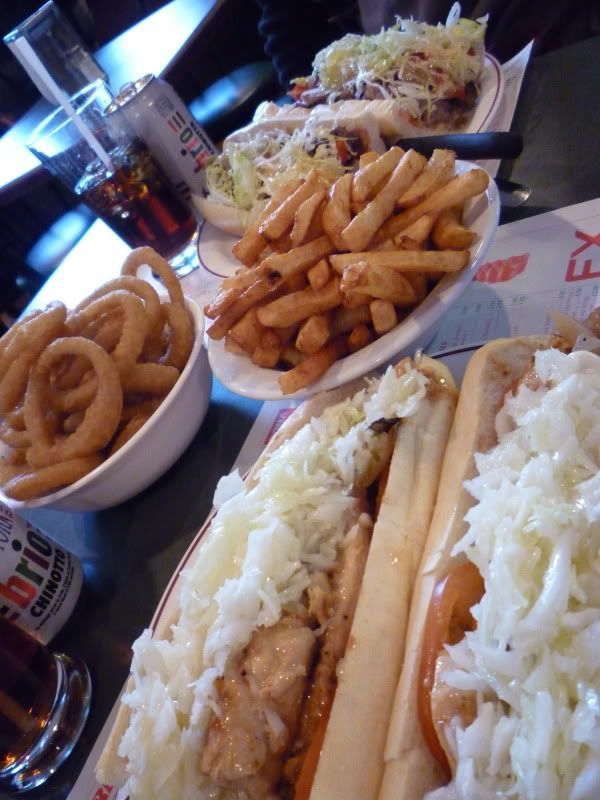 I know what you're thinking… "You two ate all of this?!" Do not fret, we did not. As eating at a place like this isn't something that happens all the time with the mass consumption of oil rich enough to sooth a rusty engine, if you're going to do it, you might as well do it right.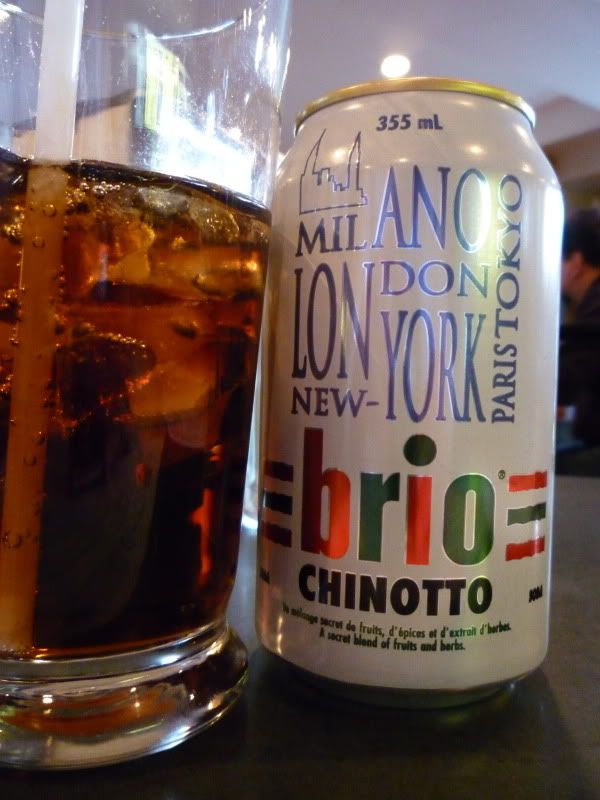 And to make it a perfect meal, a Brio to wash to wash it all down.
We walked in and the place was exactly as I remembered it. Walking through the doors was like walking through a porthole, to when time ans space stood still, to a time where the Canadiens were contenders, faux wood wall paneling made the lamest living room look like a ski cabin and spoons were greasy. Momesso's is definitly keeping the local napkin business alive.
Momesso Original – Caffé Sportivo
5562 Upper Lachine rd.
514.484.0005