What's better than waking up and receiving a message on MSN being asked out and treated to for breakfast? Maybe if it was some hot chick who was indebted to me for something, but no, it was my homie, my brother from another mother, who was up before the butt-crack of noon and was ready to eat. I made my way to to Laval to a usual breakfast spot nestled next to a dep and a nail salon in a neighborhood strip-mall, Allo mon Coco.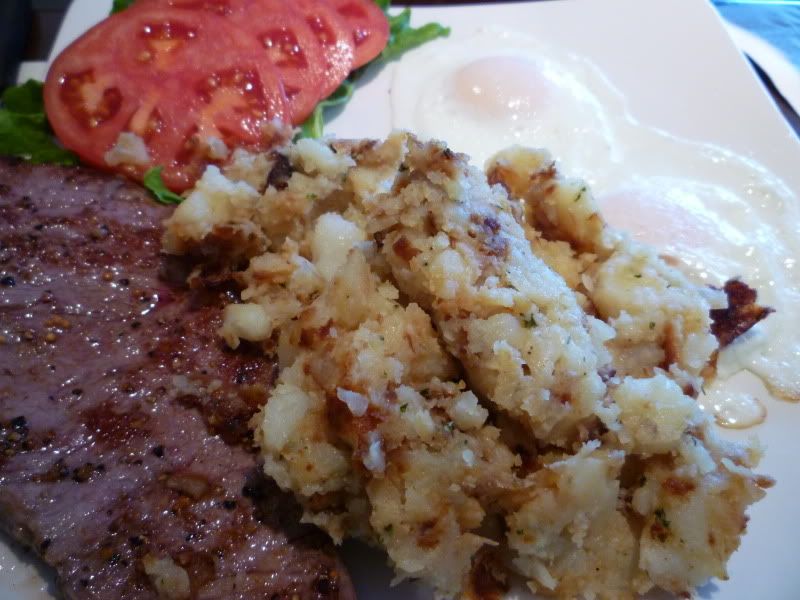 My buddy had the steak and eggs. It was 11:30 when we ate so I guess it was borderline acceptable to have steak for "breakfast" and not drive a Ford pickup and have an affinity for country music. Served with a side of their "famous" potatoes, he ordered his eggs over-easy to accompany the 8 oz sirloin. I probably should mention the lonely looking tomatoes I guess they threw on to each your conscience of having a summer barbeque item for when you break your fast. Steak was cooked to a medium-rare and seasoned with pepper; it was obviously cooked on the flattop and took on a peculiar falvor.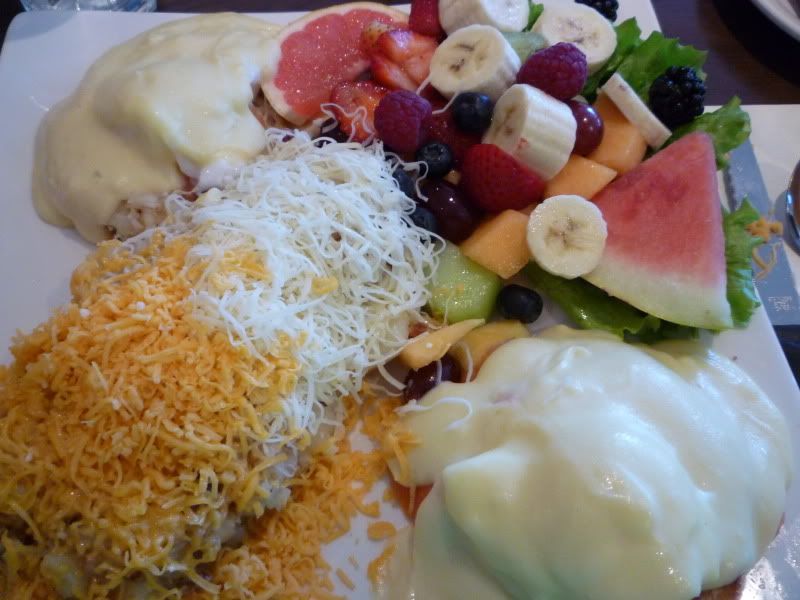 I had the "Copenhagen." Two poached eggs sitting on an English muffin atop of smoked salmon covered in a Hollandaise sauce. It's served with a side of fresh fruits and their "famous*" potatoes, gratinée.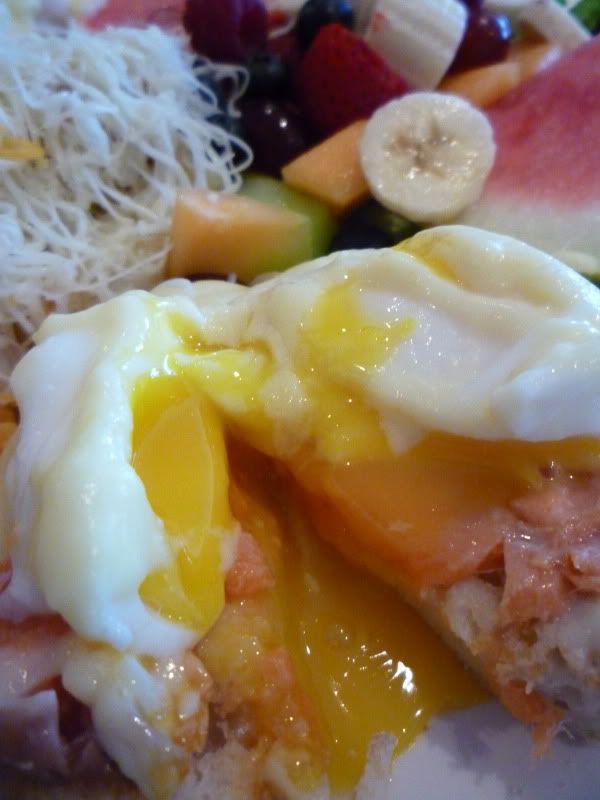 I don't often eat eggs, but when I do, they're poached. The secret to cooking the perfect poached egg, is under cooking the already under-cooked egg, so that by the end of your meal, the golden richness that is the yolk is still runny and not cooked to a powder in the whites.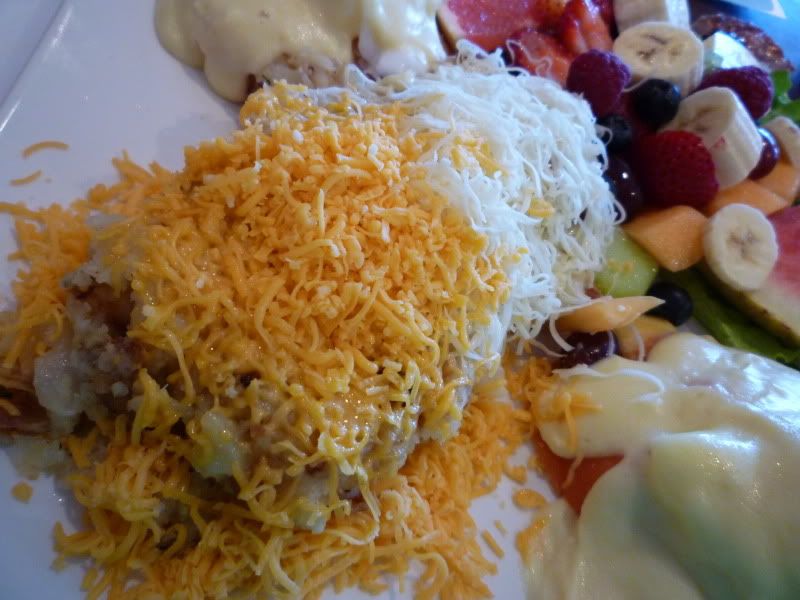 I took them up on the offer of potatoes a la gratinée. I was offered either cheddar or swiss, I opted for the ying-yang version; perfect harmony of melty cheesy goodness on top of grilled and herby potatoes. They even included the burnt bits – as a result of cooking the potatoes on a flattop – the crispy pieces are the BEST.
Allo mon coco, is opened through lunch and into the afternoon. On the breakfast side of the menu you'll find simple and solid dishes and meals, they're obviously doing something right as there is usually a lineup five deep at the door. The menu is practically a carbon copy of a carbon copy of a carbon copy of most breakfast places. You would need and algorithm to find the different combinations of your staple breakfast items, Allo mon Coco is armed with an equation that's coming close to solving the age old question, "what should I have for breakfast?" Eggs, crepes, bacon, OR eggs, crepes, SAUSAGE, and potatoes… coffee, tea, or juice… smoothie?
Allo Mon Coco
239a Samson
Laval-Ouest
450-969-4653