Have you ever NOT known what you wanted until you saw it? I'm guilty of this every time I see a Ferarri rolling past, or a really cute girl. Usually when going to a restaurant that I've never been to before, I like to research a bit; so I have an idea of what I'm going into. On this night, we didn't know where we were going until this brightly colored place caught our eyes, and the random notes of mariachi music slipped out of the door as someone walked out.
We "accidentally" hit up La Matraca, on St. Denis – we were actually on our way back from another restaurant up the street where we were told to get lost because we didn't have reservations. We didn't know what kind of place it was, but as we sat down, looked around at what the other patrons were eating, it dawned on us. The realization hit us with much excitement and celebration, kind of like when you're studying some old guy's funny looking hair at the bus stop and realize that he's wearing a toupee… We were sitting in a taqueria!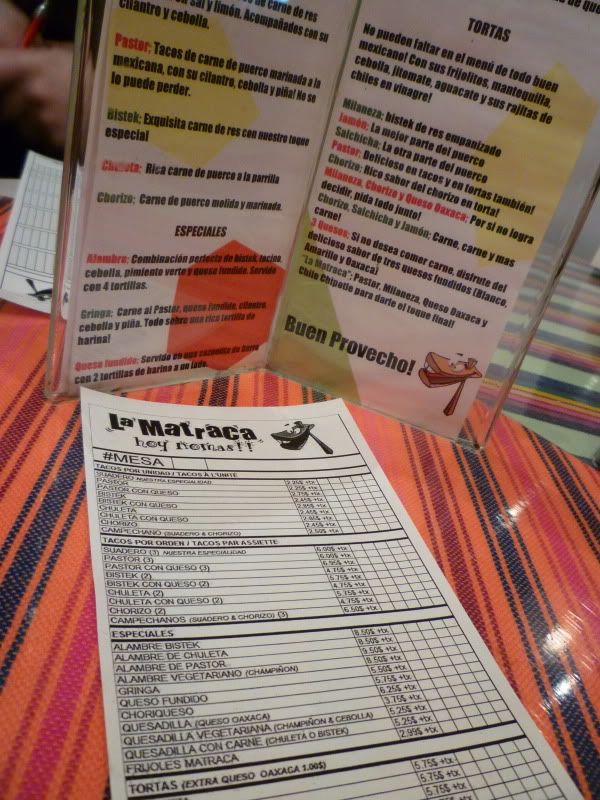 We were asked by the waitress if it was our first time there and she informed us that everything on the menu is as is, and that they don't have rice, or salad or any sides. Staying true to their motto of offering an authentic taste of Mexico and Mexican street food. You're given an order slip and check off which and how many of what you want (they offer tacos, specialty items like quesadillas, and tortas) make sure you cross-reference the dummy list on the table marker in case you don't know what you're ordering.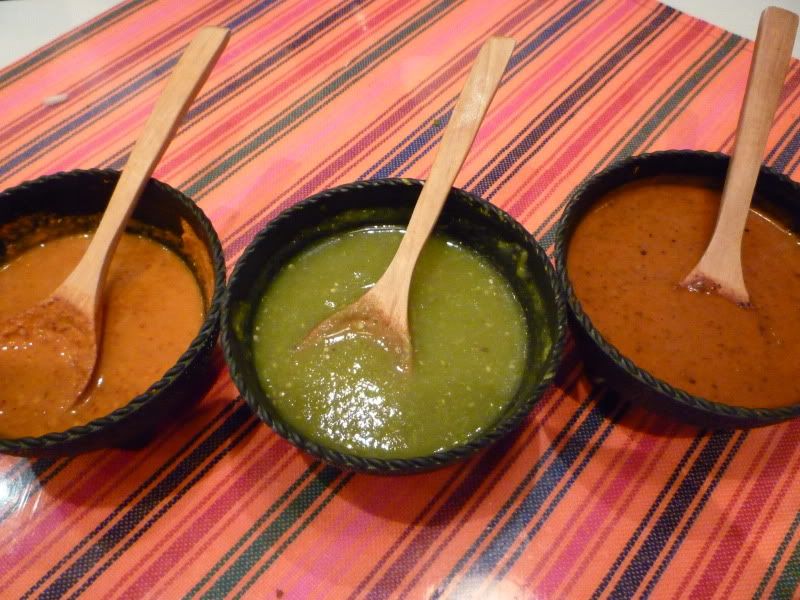 We were presented with three different salsas in incrementing spiciness. From right being mild to the left being most spicy. I suggest you ask when they're put down on the table which is which in case you can't tolerate… or just remember the green one is medium and then roll the dice on the other two. *evil grin*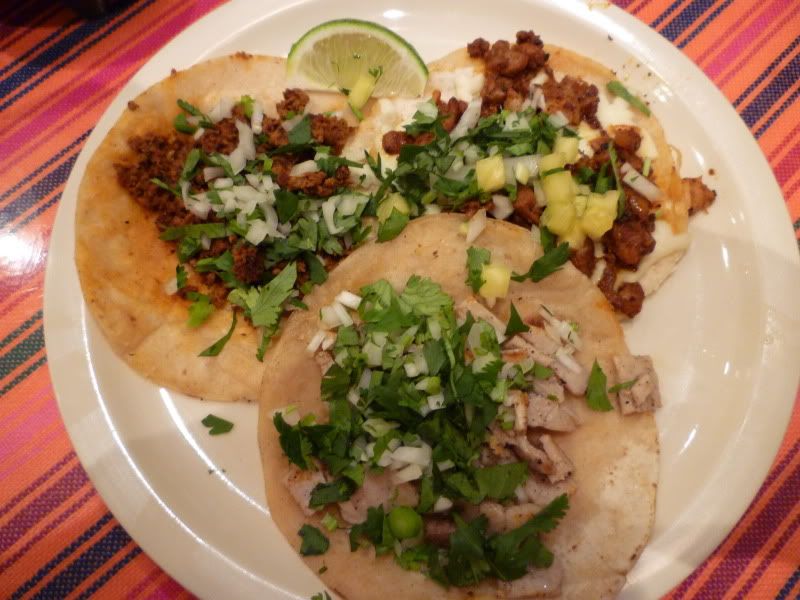 As the prices per taco were so inviting, it took lots of convincing to just order one of each and pig out. I had The Suadero (La Matraca's specialty) beef marinated in lime, topped with coriander and onions, a Pastor con queso, marinated pork topped with pineapple, coriander and onions an cheese, and a Chuleta, grilled pork topped with, you guessed it, coriander and onions.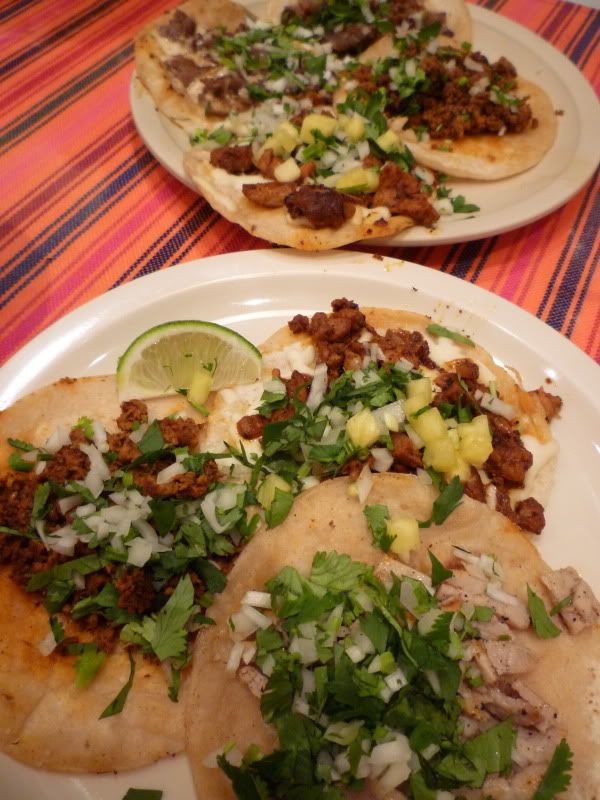 Surprisingly, you wouldn't understand the joy I had when the tacos showed up at the table in soft tortillas and barely the size of a CD. The other Gringos at the table were a bit confused as they were expecting a fast food counterpart taco, wrapped in a shell. La Matraca is serving straight up Mexican street food, you'd have flashbacks to standing at a taco cart on some street corner having taco juice drip on your shoe as you waited for the doors of the arena to open to take your seat to watch masked luchadors pummel each other… even if you've never experienced that, you will have this memory.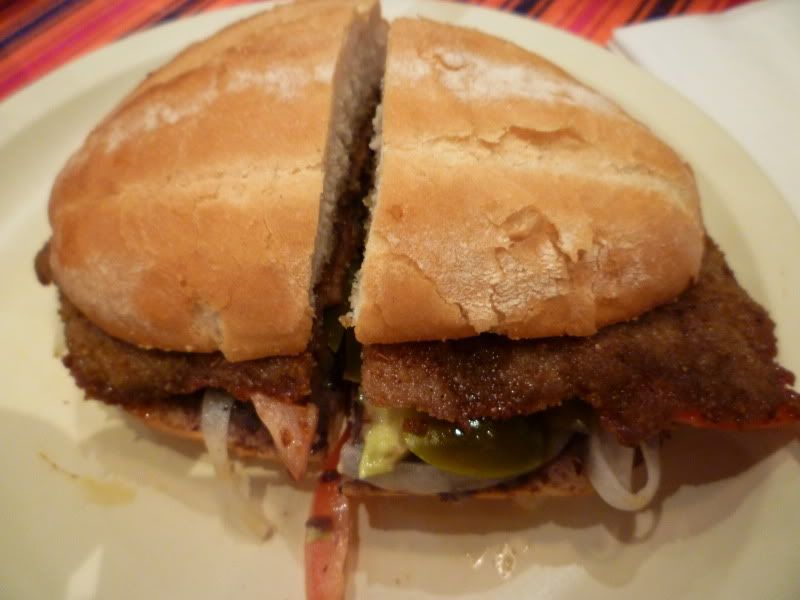 I also had the Milaneza torta (one of eight different options). Explained on the menu as a "Mexican Baquette" – a sandwich, "a must in any Mexican restaurant" filled with beans, butter, onions, tomatoes, avocado and jalepeno peppers.

The Mileneza is a crispy breaded and fried brisket sliced thin in a warm bun. The bread, crusty on the outside and chewy inside, just how I like it. I've never had a Mexican sandwich before, but to say the least, I was quite happy with this choice. I thought that it would ultimately push the needle over the edge to full, but I had it in me to try one more dish.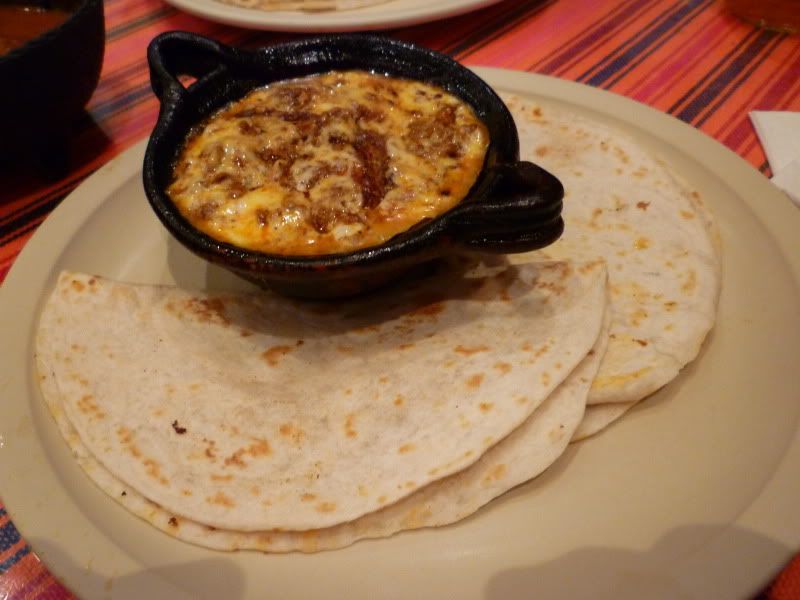 I told the waitress that I had space for one more dish and she suggested the Choriqueso. She was surprised that I agreed without an explanation of what I was ordering, but she was cute, I probably would have eaten an old in-sole if she put salsa verde on it. I later found out that it was a dish of their "melting cheese" with sausage served with two tortillas.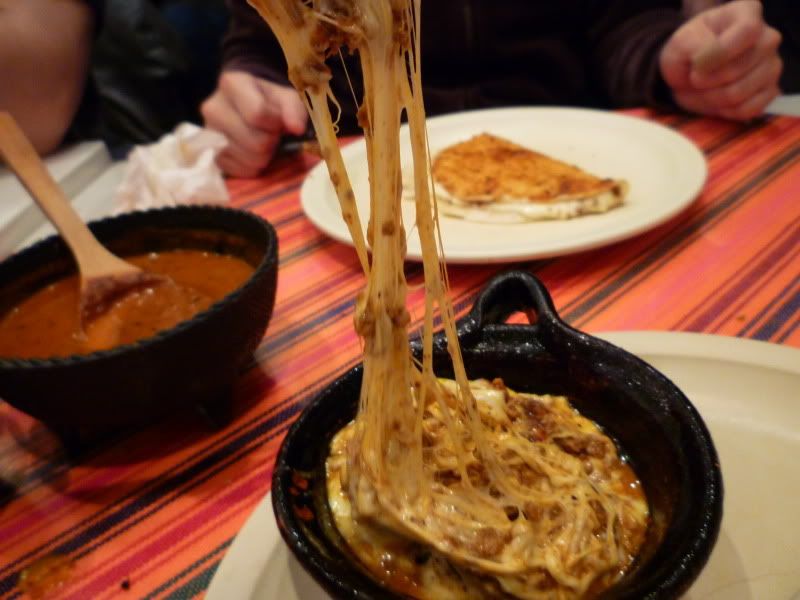 I found out quickly why it was called their "melting cheese". The queso was literally bubble in the little bowl – We contemplated taking a video of it, but honestly, it was just gurgling cheese, it's not like it was bubble in tune with the reggaeton being played. As it cooled it got wonderfully chewy while gloriously peppered with chopped sausage. All the cheeses used in the "con queso" dishes (which actually means "with cheese") was very mild and creamy.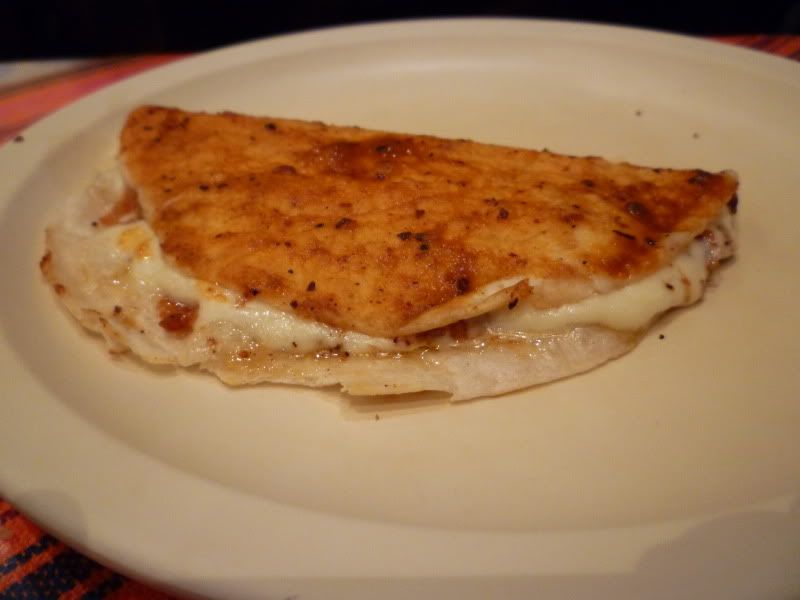 My friend was convinced that her three cheese quesadilla warranted a notable mention. Stuffed full with white, yellow and Oaxaca cheese, this quesadilla is capable of removing the entire first layer of skin on your pallet if eaten too fast, so please be careful!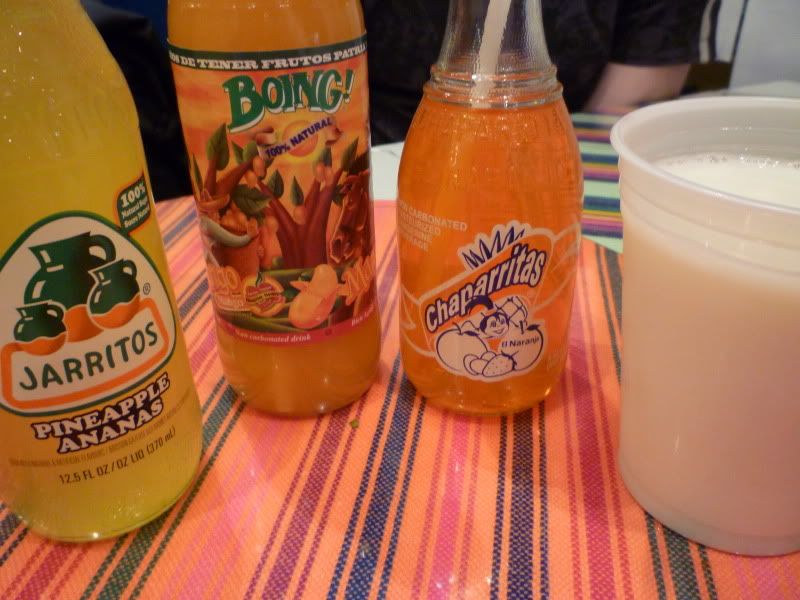 It was cool that we were a few people that we could try out a few of the drinks listed on the menu. I had the homemade horchata, which is a rice drink with came sugar and cinnamon, and the others had various Mexican soft drinks that none of us heard about before.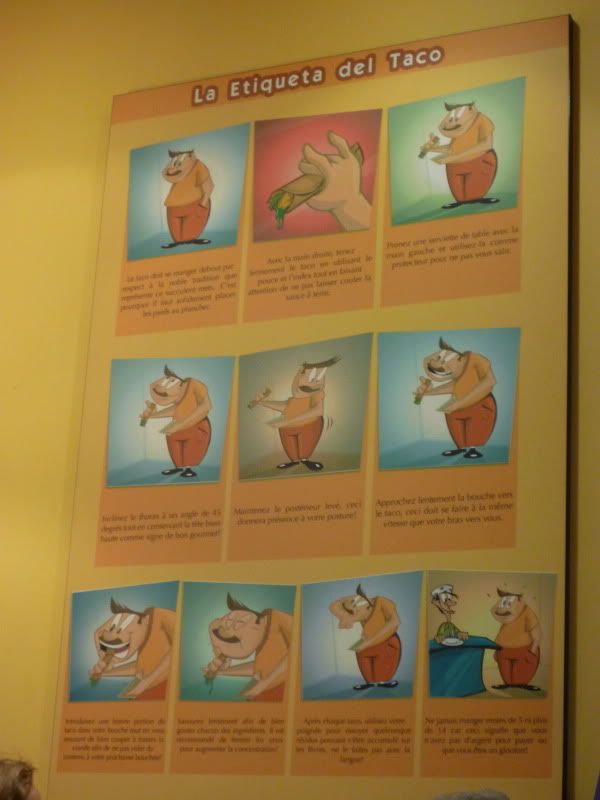 La Matraca was definitely a great accidental find. The place isn't fancy, but there's nothing fancy about tacos anyways.. and that's exactly what you want. Tortilla, meat, cheese, hot sauce and the proper eating position so that you don't need to be breaking out a Tide-to-go stick in the middle of a taqueria. Prices are reasonable, so it'll be easy for you to try at least a few items on the menu.
La Matraca
4607 St Denis
514-285-0777