I'll be honest with you; this spot I'm going to talk about has been one of my favourite places. I must admit, I've been greedy and selfish to hold back on this one, but I've finally come to a decision that it is my duty to share it with you… St. Hubert. Yes, the homegrown rotisserie with bottomless bowls of coleslaw, that features a self-serve gravy pump and who's "unpretentiousness" makes the grocery store reject poultry palatable. Euh… No, not really. What kind of bush-league blogger would I be to go on and write about frozen fries and mutated chickens that can't make the commercial market, no matter how crispy the skin is?
What you need to know about is a joint called Sai Gwan; a tiny little noodle shop in Chinatown. The first time I went there, there was an immediate attraction and emotional connection to the place. Maybe it was because of the sticky carpet, or mismatched chairs or menu-pictogram on the wall, but there was a definite je ne sais quoi about the place. I hit up this spot recently with my dad for some awesome noodles.

Most of the menu is on the wall – a cross between a "Cha Chaan Tang" and a "Dai Pai dong" Sai Gwan's menu is simple and features Cantonese classics. The menu is extensive, but that isn't any indication of a hodge-podge of different dishes, more than it is a blatant showcase of how simple dishes are effectively prepared in order to be able to provide a delicious variety of choices.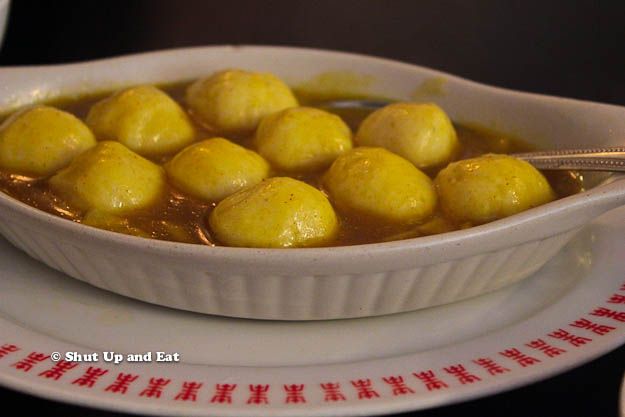 We started off with a classic "dish" found on most street corners in Chinese-speaking Asia; curry fish balls. Fish balls (not actual fish balls – but you knew that) stewed in a light yellow curry sauce prepared with sautéed onions and garlic. Plump and bouncy fish balls satiated with curry sauce. Not much heat from the curry – just a little spice to kick up the muted fish balls. Part of the charm of this dish is eating on the street corner in Hong Kong, poking at the balls with skewers and accidentally stabbing yourself in the hand… good times.

We also split an order of the Chinese fried doughnuts – or crullers. Fried fresh to order, Sai Gwan's version of the snack is far more crispier than other places. Made to dunked in congee, this version holds up better to the molten lava-like rice porridge or eaten just as awesomely on its own.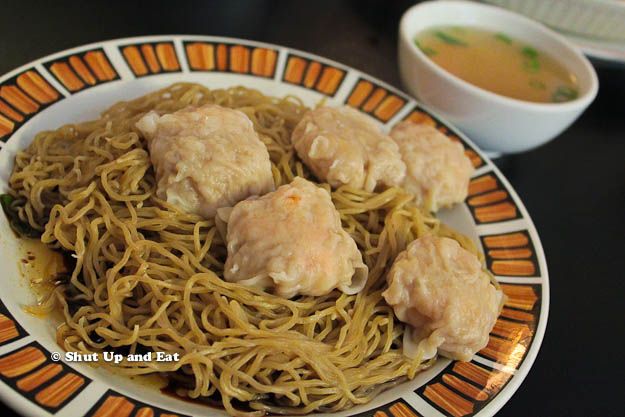 This is what we came here for, the noodles. The noodles themselves are unique as they differ from the others around. The noodles at Sai Gwan are egg flour noodles and are not the wheat-flour "pulled" noodles as some noodle-heads are used too. I ordered the wonton "lo mien", which means "mixed noodle". The soup comes on the side and you can spoon it over each bite as you make your way through the dish, or sip it on its own. The noodles sit in a puddle of a soy sauce and oil mixture with sugar and white pepper with scallions (mixing is necessary). Coincidently, you've just been witness to the shattering of a world record of how many times the word "noodle" can be used in a paragraph.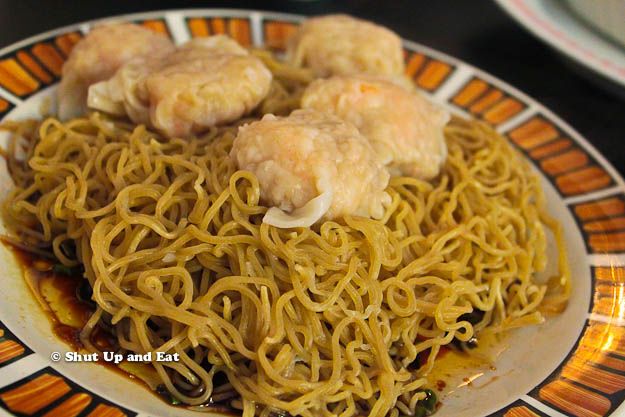 The wontons are huge and are a mix of fatty pork and roughly chopped shrimps. They were more like meatballs as the wrapper disintegrated a bit when pulled out of the cooking liquid. The dumpling itself was really sweet in shrimp as was the side bowl of soup.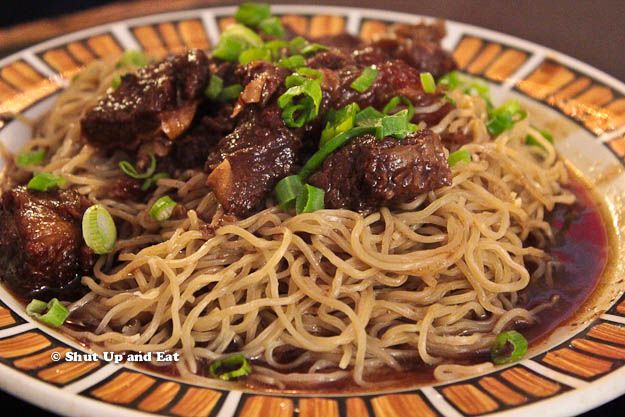 My dad had the braised beef lo mien. The braised beef brisket and tendon was rich and savoury and the noodles were topped with a ladle of the braising liquid which was incredibly deep in flavour. Again, the soup was served on the side – I prefer it this way, you can really taste the actual noodles themselves.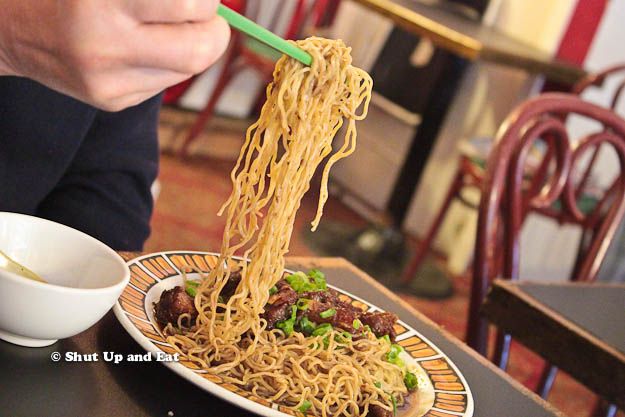 There isn't any thumping and sexy spinning of dough here. The noodles are pounded flat, layers upon layers – the gluten in the dough is compressed. The noodles are denser and chewier than others because of this; the gluten never has a chance to really develop elasticity, this is what gives this noodle a unique taste and texture.

Eggs, flour, salt and water are the only ingredients in the noodles, but it is in the handling and production of it that makes it so special. Made fresh daily, the noodle master also makes his own "shrimp roe noodle". Yes, it is exactly what it sounds like, I have yet to try it, because I can't get past the wonton lo mein.
It's easy to walk past Sai Gwan and not even know it was there – like some pseudo noodle-speakeasy, you really need someone to point you in their direction to know where to go.
Sai Gwan
14 De La Gauchetiere Est
(514) 227-2868
CASH ONLY