Do you ever cravings? If you follow me on Twitter, you'll know that I often crave sweets; actually, desserts in general. More often than not, I'll bitch and complain about wanting cake or ice cream to the point of being belligerent. When a child gets cranky there are two options, give them what they want or deal with the fallout. Sometimes it's not possible to get dessert when you want it, but I found a place that serves up sweet treats to order; I hit up this tiny spot in NDG for churros.
It started when I was down at CJAD talking to Ric and Suzanne about food (obviously, link here. Other segments here.). Producer extraordinaire Sarah set a blip on my radar for fresh homemade churros. If you don't know what a churro is, take a second and think about how old you are, then take another minute for hating yourself for at least the last 20 years of your life.

Part Latino depanneur, part specialty store, Che churro features South American products from dried goods to treats and nickel candy (not really a nickel though), and mimics any typical Argentinean empanada shop.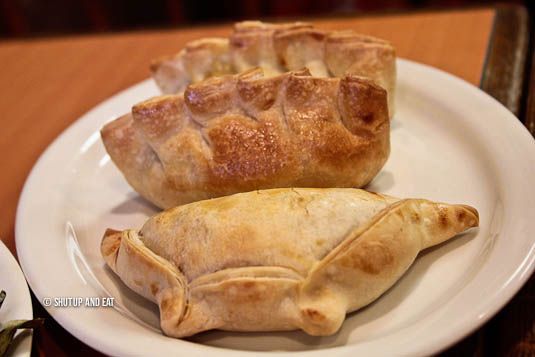 Being a sucker for any kind of pastry, let alone a MEAT filled one, I hit the empanada case hard. Rifling through the fridge of goodies, the owner gingerly gathered my order of food as I made an effort to order as many as I possibly could before I made my way home for dinner.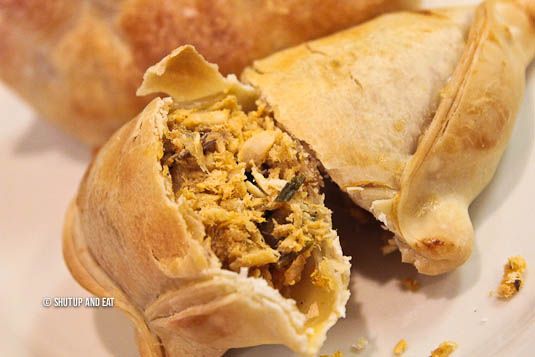 Che churro serves "salta-style" (baked, as opposed to fried) empanadas. This, the chicken and cranberry was packed to the brim with shredded chicken and sweet cranberries, onions and spices.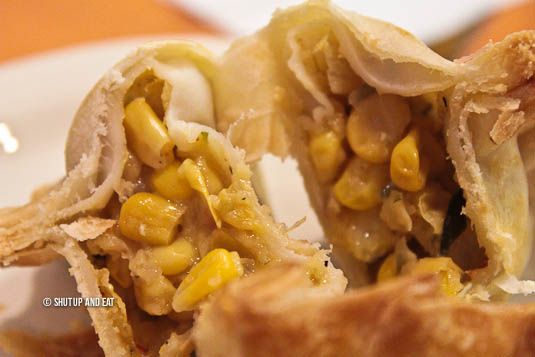 The corn empanada saw this modest sized bundle of delicious filled with sweet corn in an creamy slurry.

I also got the chicken tamale. A cornmeal "dumpling" that's filled with shredded chicken and vegetables, wrapped in a banana leaf then boiled in corn husk. The masa is substantial but doesn't come off as heavy and absorbed the seasoning that was in the filling like a sponge.

These were the bad boys I came here for and from which Che Churro gets their name. These fried choux based pastries can be considered latin version of a doughnut; a fritter that's rolled in sugar and cinnamon then traditionally filled with dulce de leche and eaten hot.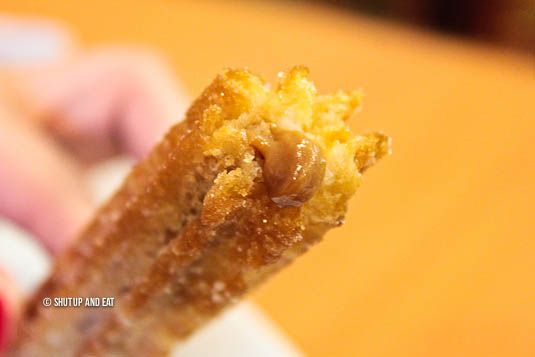 The warm gooey filling is a great contrast to the crispy crunch of the churro, whose ridges act as built in sugar and cinnamon holders. At a buck a piece – plain – I don't know how anyone would be able to stop at one… or two, for 15 churros in one sitting.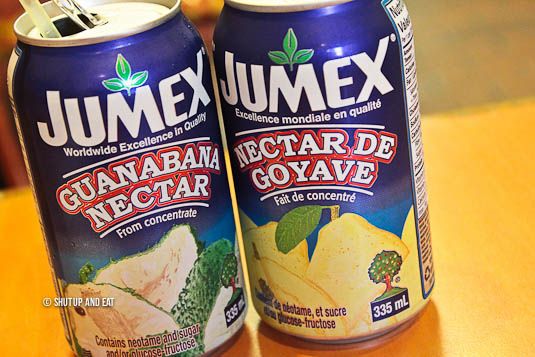 The eclectic clientel speaks volumes of the appeal of Che Churro's specialties, attracting the Spanish speaking community and locals alike. Don't get me wrong, the snacks and small meals here aren't bordering on a culinary revolution; everything is simple and honest. The familiarity of the tastes and flavours is what comforts some of the people who keep returning, as well as intrigue those who visit for the first time.
Che Churro
6543 Ave. Somerled
514-303-8316