The last time I believed "the hype", I was left with a Razor scooter, a mini disc player, acid washed overalls and the shame of being a 30 year old with a banker box filled with limited edition Beanie Babies. I've been hearing good things about this burger spot downtown that's been making waves in the wake of its burger joint predecessor. At first I was skeptical; how are you going to open a restaurant selling hamburgers in a location that was famous for selling hamburgers? It's like when my local Chinese chop shop, Soup and Noodles, was sold and then reopened as, "Super Noodle".
A couple of foodies and food bloggers and I hit up Uniburger in the Latin Quarter. The menu is simple and straight forward, burgers, cheeseburger, signature "Uniburger", fries and milkshakes. For a classic "burger joint", that's more than enough because that's all you really need. The menu sees a list of toppings that you can add to your burger. Montreal's very own classic west coast burger joint sees an homage to the fast food style burger.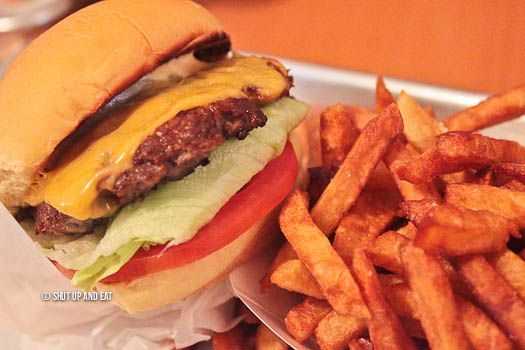 I ordered the single Uniburger – Which is comprised of single pattie, american cheese, lettuce, tomato, Uniburger sauce, buttressed in a lightly toasted potato bun. The meat itself was a perfect combination of fat and lean that's cooked on a FLAT TOP. I've been a long time believer that proper burgers are made on a flat top. The hot angry sex of a griddle sear caramelizes the meat to form a great crust, sealing in the juices the beckons to be flirted with your tongue. Iceberg lettuce is another big winning point. That refreshing crunch of cold lettuce breaks up the monotony of each mouthful of juicy burger. The "Uniburger sauce" is a mayo based secret sauce that is a cross between Thousand Island dressing and Mig Bac sauce.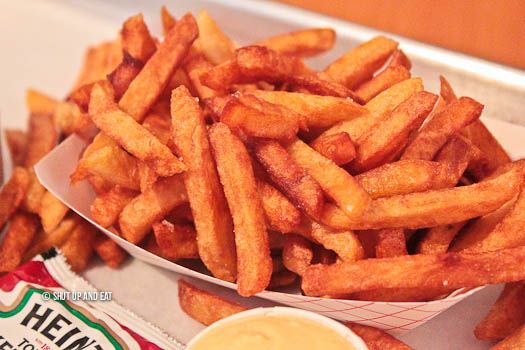 The fries at Uniburger are also worth mentioning. Thin crispy golden fries are piled high and properly salted. I highly suggest asking for a thing of Uniburger sauce for dipping.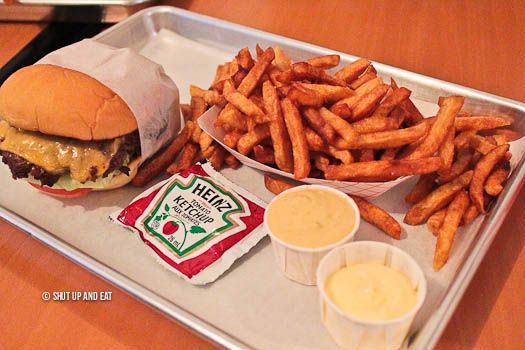 The burger comes half wrapped in paper, and we were instructed to leave it wrapped until we go to the paper before pulling the burger out – because it will fall apart. Who were we to argue with the guy who makes the burgers? Doing any different would be like the car dealer telling you to ease the clutch before changing gears and then you saying, "I've been driving since I was 17, clutches are for bitches, I'm cranking straight stick, fool", and then when your shit is jacked up, you complaining that the car sucks.
There's no gimmicks or catches, chicken burgers or combos and trios; Uniburger is a straight up classic burger joint where you' go to scarf down solid burgers and wash them down with bottomless cups from a free flowing soda machine (that in even includes ginger ale and fanta.) You'd think that Uniburger is trying to fill the shoes of La Paryse; completely the opposite. Despite the location, Uniburger is walking to the beat of their own drummer and grilling to the heat of their own griddle. It's comparable and is probably Montreal's version of a Shake Shack or In-n-Out burger – our own fast food burger.
Uniburger
302 Ontario Est
(514) 419-6555