One of my New Year's resolutions for 2015 was to stop procrastinating when it came to Christmas gifts and I have about a month to make good on it. Seriously though, have you ever found yourself at Couche-Tard on your way to your family's holiday dinner trying to pick out the perfect bag of mixed nuts or flavoured jerky to best suit our relative's personality? Or debating whether the chicken or pork flavoured instant ramen would fully convey your holiday sentiments to your loved one? Me neither, I'm asking for a friend. I'm just saying, I made a promise to myself that if I ever wanted to be invited back to Christmas dinner, I better step up my gift game this year; there are only so many boxes of Merci or Bocci I can buy before the staff at Pharmaprix starts to feel sorry for me. So this holiday season I've compiled foodie gift guide of local goodies and products to bring holiday cheer to the ones you love and to possibly get an invitation for future family gatherings!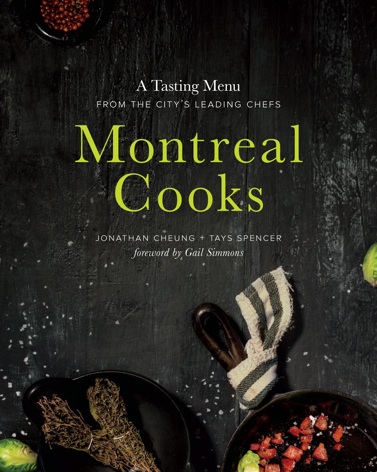 I love cookbooks and the foodie in your life will love these. Some of my favourite current cook books are ones by local Montreal chefs/cooks! Montreal Cooks is a collection of recipes from some of the city's leading chefs including some of my favourites like Colin Perry, Antonio Park, Patrice Demers, the list goes on.

True North – Canadian Cooking from Coast to Coast by Maison Publique's chef/owner Derek Dammann is an intimate glimpse into the culinary ethos of one of Canada's leading influencers of gastronomy.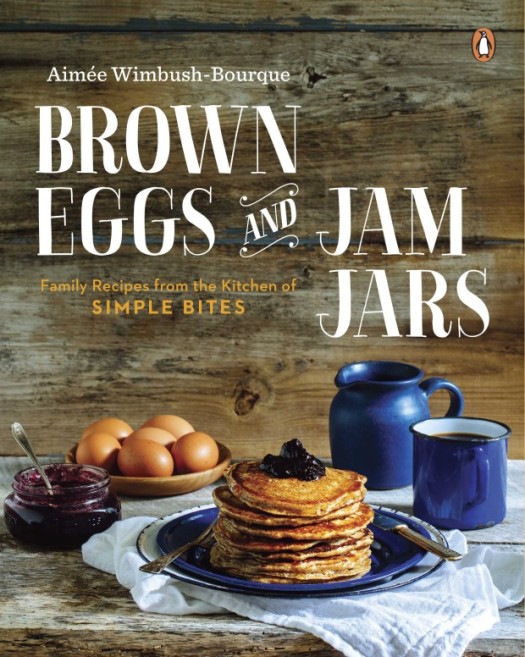 From the kitchen of one of my favourite bloggers Aimée Wimbush-Borque (Simple bites) comes Brown Eggs and Jam Jars, a collection of family friendly recipes and homesteading tips and anecdotes.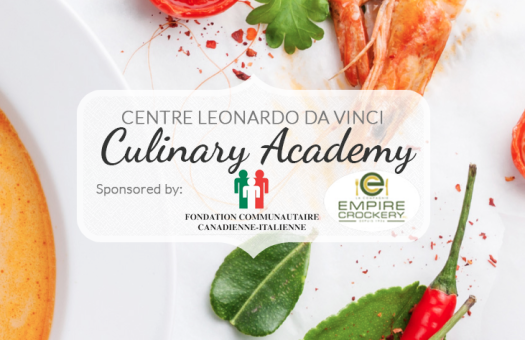 There are a number of awesome facilities that offer cooking courses and clinics around Montreal that would make a great gift option for any budding home cook or someone who's looking to hone their skills. Check out the Culinary Academy at the Leonardo Da Vinci Centre. From pasta making classes, cooking with nonna, courses for kids and even a intro to dumpling making (taught by yours truly!)

Montreal culinary icon Elena Faita has been offering culinary courses at her Mezza Luna Cooking School in Little Italy for over 20 years! Some courses led by notable local chefs so reserve early!
Appetite for Books
is a one of a kind book store – they specialize in cookbooks! If there is a cookbook printed, they probably have it. They have a whole line of cooking courses that feature recipes from some of the most popular cookbooks today that are periodically led by guest chefs.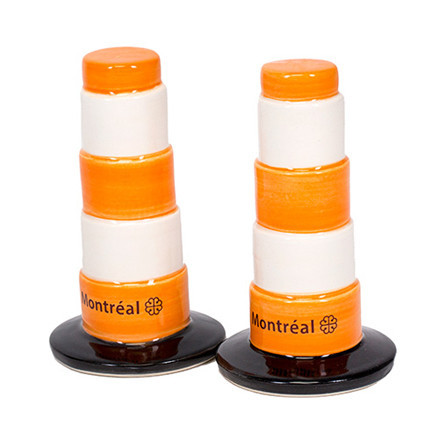 For the foodie that appreciates knick knacks or home furnishings that are odes to the greatest city in the world, check out Main and Local's online store. I love these ceramic salt and pepper shakers that are in the shape of the iconic Montreal orange traffic cone.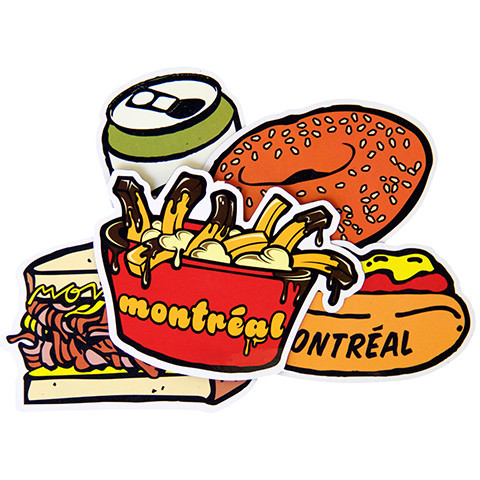 Or these fun fridge magnets inspired by iconic Montreal foods.

Tea is all the rage now and keeping warm in the winter months is important. Check out this tea of the month collection from David's Tea that features their signature flavour of each month for 2015.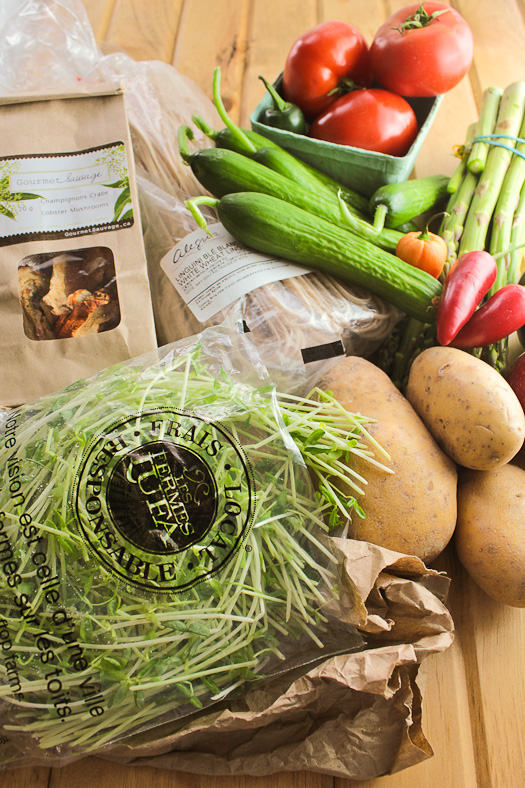 Give the gift that keeps on giving! The first of its kind, Lufa Farms is a pioneer in the world of sustainable rooftop farming providing fresh, local, responsible, and artisanal products to people in Montreal. Gift your favourite foodie a weekly basket of fresh produce and local products!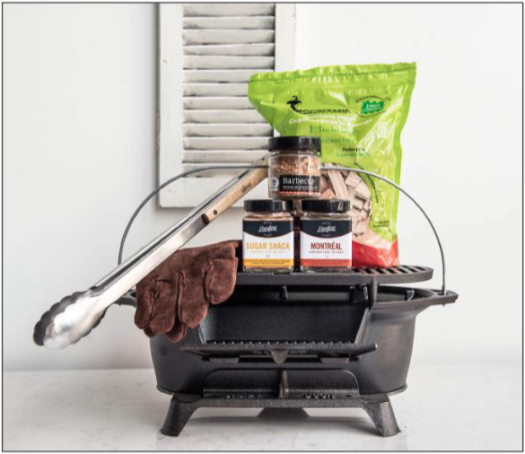 Urban Bonfire is the perfect store for the weekend warrior in your life. Personally one of my favourite spots to pick up accessories for my Balcony Barbecue recipes and projects. Urban bonfire is your one-stop shop for all your grilling needs, from specialty smoker wood chips and grill toppers to spices, sauces and tools and gadgets, this place has it all.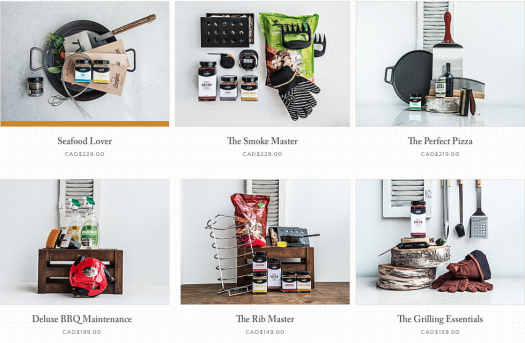 Check out their holiday gift sets that will make your favourite grill-man salivate!
GIVEAWAY!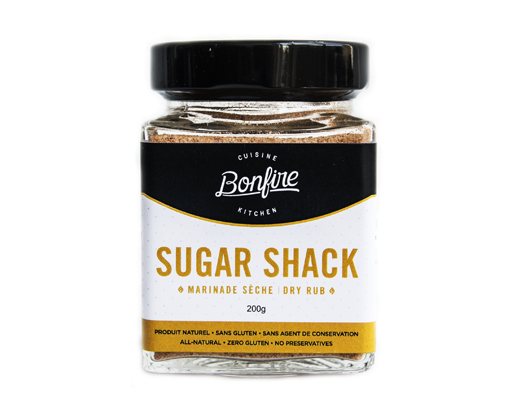 The awesome team at Urban Bonfire wants to give one lucky reader a sample of their signature "Sugar Shack" dry rub and their maple bacon barbecue sauce! All you have to do is register your ballot on the app below and with a comment answering this question:
What is your favourite thing to BBQ?
Winner will be contacted by December 8th! Good luck!