I've said it before that Montreal's ramen scene is strong. Some might even argue; too strong. What's great about having so may options is that everyone is relatively on the same playing field. When everyone is lined up next to each other doing the same thing, that's only when the stars will shine the brightest. My gold medal standard bowl of ramen is from Yokato Yokabai. Their classic tonkotsu is undefeated. Although (don't tell anyone) I've become a big fan of their Gomami broth – a sesame based broth. This week I went to check out the new location of Kumamoto Ramen in Ville Saint Laurent to see where they stack up.
Kumamoto's hook is cubicle style dining. Something that's popular in parts of Asia (inspired by Japan) where solo dining is common. A row of private dining cubbies lined up facing the wall where your social anxiety is celebrated by offering minimal human to human interaction. You order via app and the food wizard appears behind a drawn curtain from the shoulders down to deliver your food.
Tacowasa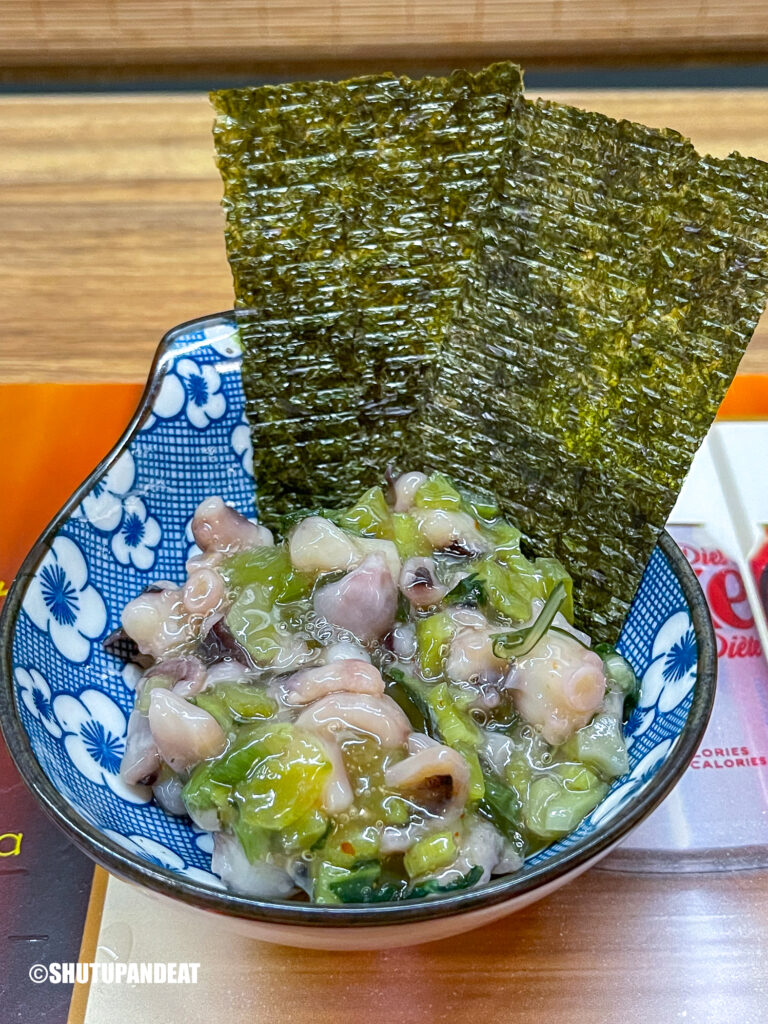 One of my favourite appetizers anywhere, the tacowasa. Diced pieces of raw octopus mixed with wasabi, served with nori. The octopus was tender and the wasabi definitely cleared the sinuses.
Karaage
Another fan fav is karaage or fried chicken. Crispy juicy nuggets of fried chicken served with a dollop of Japanese mayo and chili sauce. The chicken was seasoned well and flavourful. This dish was tasty.
Tonkotsu Ramen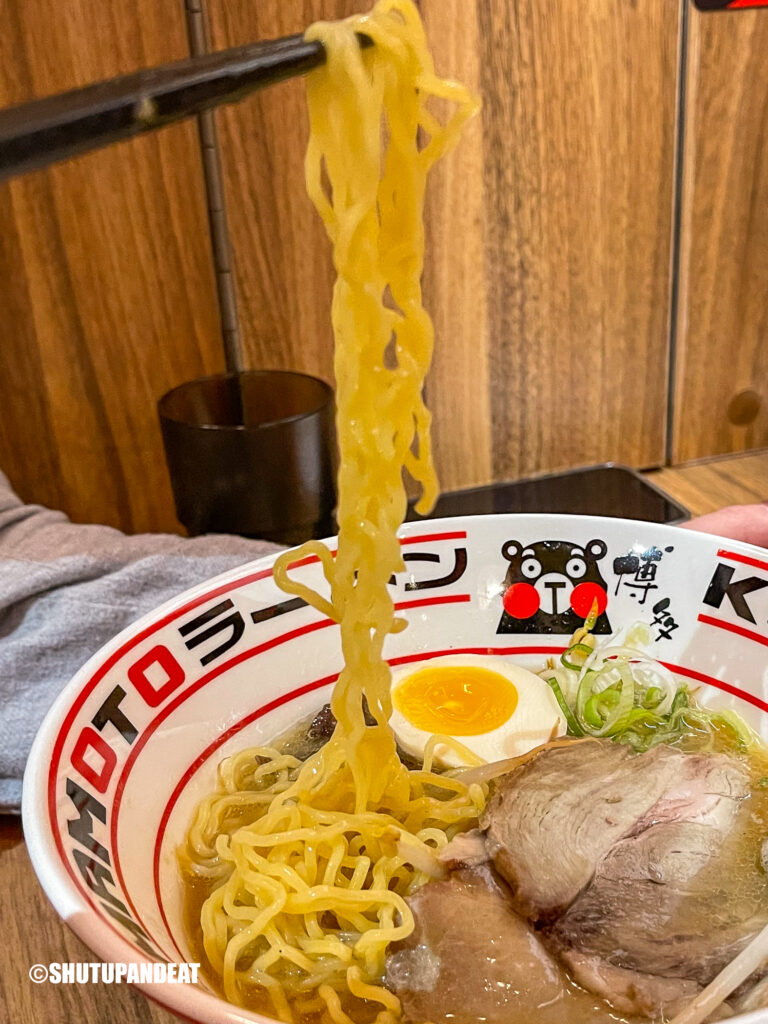 Kumamoto serves a variety of ramen, from tonkotsu, to spicy miso to shoyu and even a vegetarian option. We tried the classic tonkotsu. What is supposed to be a thick luscious creamy pork bone broth was more of a lacklustre, semi-transparent and lacked flavour. It could have used a few more pounds of pork bone and several more hours of simmering. Served with woodear mushrooms, bean sprouts, half a soft-boiled marinaded egg, slices of chashu, scallions and a choice of straight or curly noodles, this bowl was nothing to get excited about.
Black Tonkotsu
I also tried the black tonkotsu ramen – exactly the same as the previous bowl with the addition of black garlic oil. Again, the soup was flat (even with the garlic oil which in its own right was not very garlicky) and the pork was peculiar. It was dull and didn't have much flavour and I would even be say somewhat… stale. Don't get me wrong, it wasn't OFF or spoiled. No. It just tasted like it had been around for a while. A bit unpleasant and disappointing.
The cubicles at Kumamoto are a novelty and not really used for their intended purpose. I couldn't order via app or even circle my order on a piece of paper because the waitress came around to take our order. Although extremely friendly and helpful, the cubicles were merely performative. To be fair, we didn't use them for their intended purpose as well. We were two people and the partition was removed so that we were basically a table of two facing a wall.
Not to say I don't enjoy in-person interaction, but the magic was taken out of the experience. Like setting up New Year's eve at 8pm for your kids so they can count down and celebrate new years before they go to bed. You go through the motions, but it doesn't mean anything. The other thing that subdued the experience was the general mediocre food. Is this common at Kumamoto? I don't know, I've never been to their other location to compare. Who knows. I'm not anxious to find out.
Kumamoto Ramen
855 Décarie
https://www.kumamotoramen.com/