You know what kind of food tastes best? The kind that's simple and honest, like Italian food. Most people don't want to eat ferns and foams. We need to be done with stuff like hay-smoked dehydrated essence of late winter snow flakes dusted on top of horsehair lichen gelée foraged by blind nuns. How does one enjoy pretentious deconstructed compositions of market-fresh gluten-free buzzwords? Food needs to taste like food… good food, tasty food. I recently checked out the Plateau's new Italian spot Bistro Michelangelo that's serving just that, delicious food.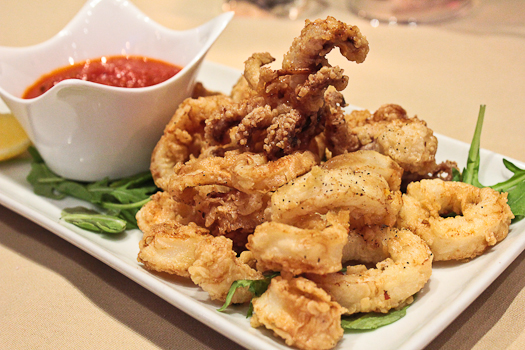 Michelangelo's menu is simple and straight forward; pastas and meats with a starter list of appetizers that are served as Italian style tapas or larger legit appetizer sized dishes. We started with the fried calamari. The lightly battered rings were crispy and delicious. Served with a side of spicy marinara sauce, this dish definitely piqued our appetites.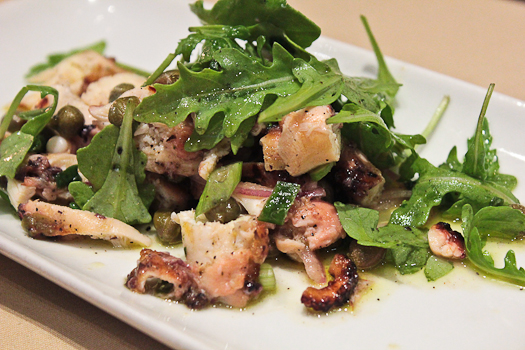 One of my favourite dishes – grilled octopus. I will order this no matter where I go. For me, grilled octopus dishes fall into three categories: bad octopus dish, octopus dish, and great octopus dish, and this one, the former. Let me explain. Obviously you can fuck up a grilled octopus dish. It can be rubbery, tasteless, burned or if the restaurant is using bad product, it can smell like a mop bucket. A regular grilled octopus dish; yeah it's good, but nothing stands out. A "great" grilled octopus dish makes you forget the name of your date, evokes introspection and an interior monologue about growing up and questioning your mother's love for never having cooked this for you while growing up. The grilled octopus at Bistro Michelangelo is ridiculous. Supple pieces of grilled octopus lightly dressed in a vinaigrette topped with bitter greens. Order this… because your mom doesn't love you.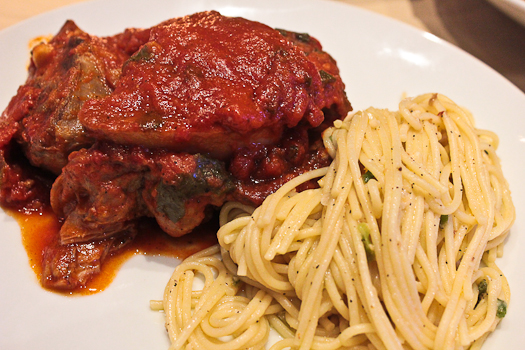 The generous portion of ossobuco was served with a choice of vegetables, potatoes or pasta. The delicate veal shanks were barely holding on to the bone – expertly cooked. The meat was flavourful with an undertone of aromatics accented by the subtle sweetness of the tomato sauce. The pasta was a simple, perfectly al dente spaghetti aglio e olio. Tossed in with pieces of the tender ossobuco proved to be a very hearty meal, something I crave when I go for Italian. Maybe it's just me, but a successful Italian meal often ends when you're ready for a nap.

Bistro Michelangelo's gnocchi is one that I've never had before. I'm not a huge fan of gnocchi, so in all fairness, I don't order it a lot, but this is the fist time I've seen it prepared like this. Plump potato dumplings served with the most lusciously tender braised beef au jus topped with blue cheese. We asked for the blue cheese on the side. I took a mouthful of gnocchi with beef then added a piece of cheese right at the end of the bite. I know not a lot of people are fans of blue cheese, but in this dish, the flavours work seamlessly in complimenting each other. The sharp cheese cuts right through the richness of the beef and provides an undeniable creaminess to each bite.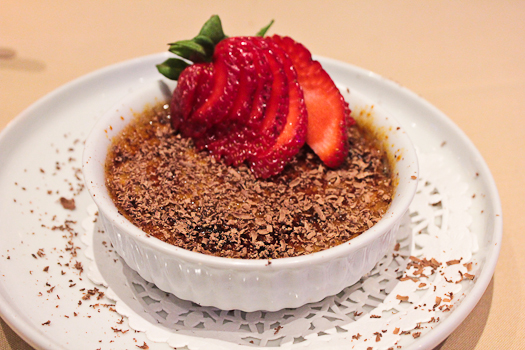 The dessert menu consisted of classic Italian dishes like homemade tiramisu, and tartufo but there were two that caught my eye. I couldn't pick between them, so I did the only logical thing, I ordered both. The Nutella crème brûlée was great. Chocolatey hazelnut custard bruléed with a shattering sugar crust.

The dessert gnocchi. This.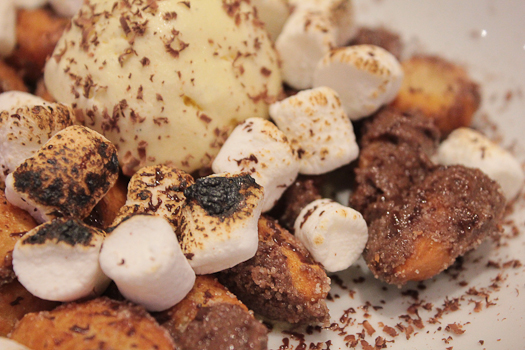 Fried ricotta gnocchi tossed in sugar and cinnamon served with toasted marshmallow, Nutella drizzle and vanilla ice cream. Like I said before, I'm not a big fan of gnocchi, but I would order this again and again without hesitation. These warm pillowy nuggets of bite-sized ricotta gnoghnuts were incredible. I found myself halfway undressed by the time I finished this dish for reasons I couldn't explain.

Bistro Michelangelo is the Plateau's new spot for non-pretentious Italian food. Are they reinventing the wheel? No, because they don't have to. Solid classic Italian dishes speak for themselves. They speak louder when they are given the chance to shine without any tinkering. They speak Italian.
Bistro Michelangelo
4525 Avenue Du Parc
(514) 903-5112
http://www.bistromichelangelo.ca