I don't know much about Jewish food. I'll be the first to admit it. I mean, I've eaten it but it's not like I've ever studied it or anything. But growing up in Montreal with grandparents who lived in the Mile-End, I can say that I ate my weight in smoked meat, lox, bagels, and Wilensky specials by the time I was eight years old. I'm not going to say that I'm well versed in the world of Jewish food, but I'm confident to say that I'm an expert in the cuisine purely based on osmosis. Ok, I wouldn't say expert but I can tell you that a smoked karnatzel is the superior karnatzel and babka is as fun to say as it is as delicious to eat.
I recently hit up this new Jewish restaurant in St-Henri that's slowly becoming the weekend brunch hot spot, Arthurs Nosh Bar.
If you don't count the time I hit up Ernie and Ellie's for Kosher Chinese food, I can count the times I've been to a Jewish restaurant on two hands. Arthurs Nosh Bar is an ode to classic delis of the past with a updated, modern take on decor and updated spin on classic deli menu items. I stopped by for brunch on a Sunday – word to the wise, get there early or expect to wait.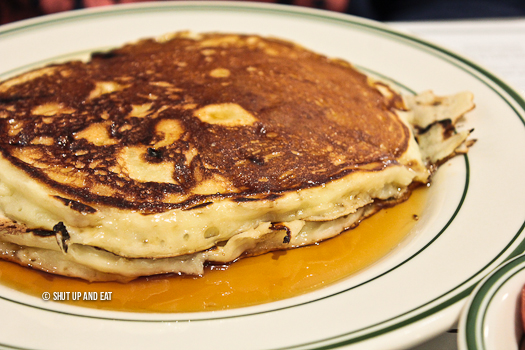 The syrniki, cottage cheese pancakes served with maple syrup and butter. Substantial but light, each forkful was like cuddling up into bubbi's warm embrace. It didn't come with any sides (you can order sides separately,) and I would have liked to see another pancake to the order.

The latke smorgasbord. Gravlax, soft scrambled eggs,sour cream, caviar, cucumbers and cherry tomatoes. The eggs were perfect and exactly the way I love eating them. Soft scramble is by far the best kind of scramble. The supple curds of egg, barley barely holding together were custardy and delicious. The latke was crispy and perfectly cooked. The gravlax was nice, oily and slick with omegas as you would expect any nicely cured salmon to taste like.

The fresh veg was refreshing. The crunchy salty bites of briny caviar rounded out the dish and complimented each bite. No wait, it didn't. For some reason it was completely left off the dish and I only realized after the fact.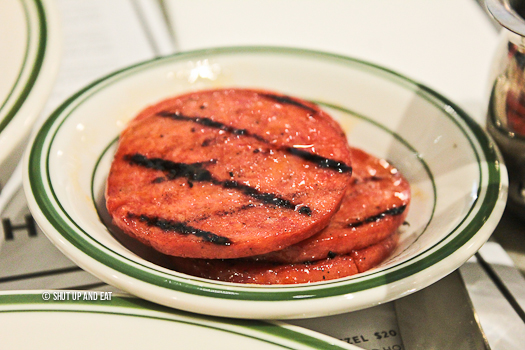 The side of salami consisted of three rounds of sliced grilled salami. The side order of toast was a piece of challah sliced in half.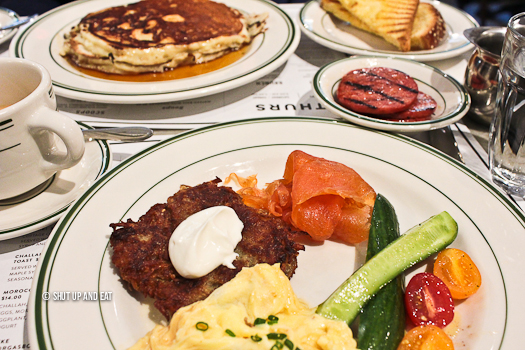 If you go for brunch, expect to wait. We got there 20 minutes after the door opened and were seated immediately, but the place was already full. By the time we left there had to have been at least an hours wait worth of people outside noshing on complimentary babka samples being handed out by one of the staff members. The gang of Arthurs Nosh Bar is paying homage to delis and diners of the past by upping the Jewish food game one traditional plate at a time. As long as they stay humble, Arthurs is in the making of something very special.
Arthurs Nosh Bar
4621 Rue Notre Dame O
(514) 757-5190
https://www.facebook.com/arthursmtl/