When I say "mile-end", what do you think of? Bagels? Smoked meat? Italian cafes? Cocktail bars and brewpubs? Money hungry landlords awaiting commercial gentrification? Yes to all that, but what if I told you now you can associate the neighbourhood with a viable and legitimate destination for Vietnamese food? I recently stopped by the newish Vietnamese hot spot Le Bay Cà Phê for what I thought was going to be a low key lunch which turned into an impressive experience that caught me by surprise.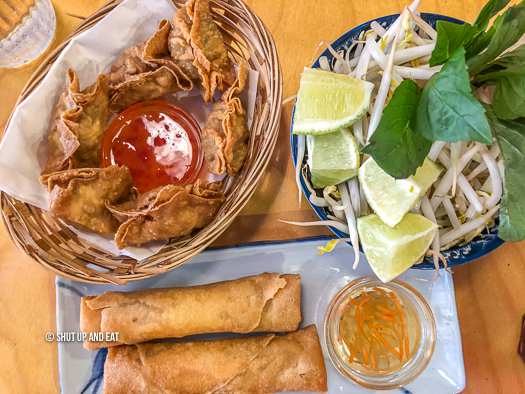 The only reason I knew about this place was because I found out that my most favourite Japanese restaurant was closing (over a year ago) and scoffed at the fact that a Vietnamese restaurant was opening in its place. I stopped in after the lunch rush (2pm). The place was still modestly full; local office types and families. Their lunch specials were still in effect but I was more interested in the regular menu. It read like a greatest hits list of Vietnamese classics.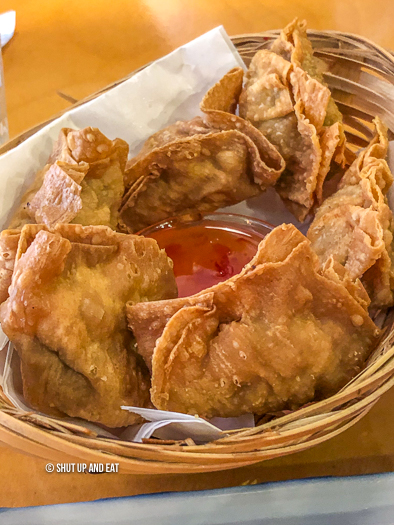 The menu consisted of various pho options, grilled goodies, rice and noodle bowls and banh mi. The spring rolls served with fish sauce is standard, and the fried wontons were delicious. The deep fried chicken filling dumplings serve with sweet chili sauce were addicting.

Classic Vietnamese grilled pork chop served with fish sauce on rice and salad. The pork chops were incredible; They flavourful and smokey. Marinated in a myriad of aromatics like lemongrass, garlic and fish sauce, the flavours pop once it touches that hot sizzling grill. What's better than grilled meats? Grilled chicken and beef also available.

I saw another table eating this. As long as I've been frequenting Vietnamese restaurants, I have NEVER ordered this dish, or at least what I THOUGHT it was. Most places serve a simple stir fry over a bed of crispy noodles. But not at Le Bay, I noticed on the menu that it was in fact a curry served over a bird's nest of deep fried noodles. What? CURRY? SOLD!

Grilled chicken with a ton of fresh vibrant veggies slightly stewed in an savoury curry sauce spiked with coconut milk served atop a nest of deep fried egg noodles. The outer rim of noodles remained relatively crispy right to the last bite. Solid.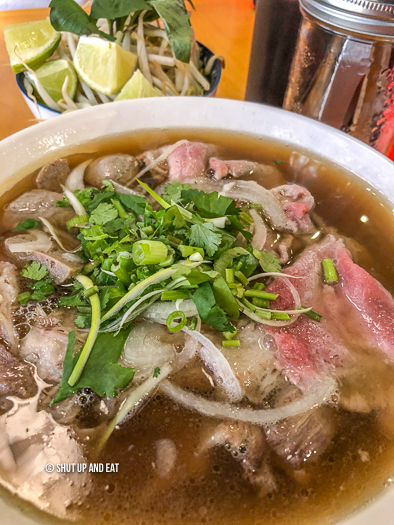 The classic dac biet pho is a soup noodle bowl packed with beef flank, beef balls, soft tendon and topped with slices of rare beef. A deep and rich soup piqued with aromatics like ginger, cinnamon and star anise. The fragrant herbs complimented the robust flavour of the addictive beef bone broth. A definite solid bowl.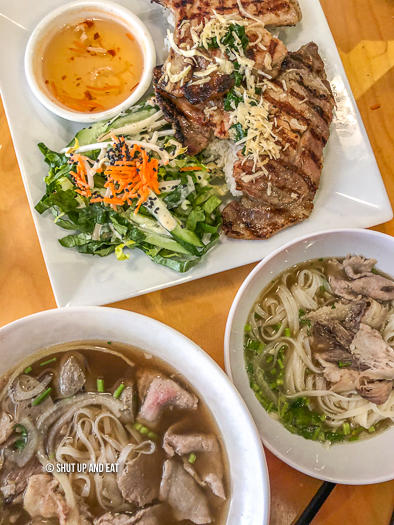 As you may remember from past food guides like the ULTIMATE BEST PHO IN MONTREAL FOREVER IN THE UNIVERSE (update coming soon!!!) I've eaten pho at over 80 Vietnamese restaurants (past and present) looking for the best bowl of dac biet. After my visit to Le Bay Cà Phê, I'm confident that their pho is going to be near the top of the list. Opened for a little over a year, it took me just as long to stop by and I regret not having done so sooner. A new phoasis in the Mile-End for chilly days, or the hottest of summer heat waves – yes, pho tastes just as good in the summer.
Le Bay Cà Phê
5263 Saint-Laurent Boulevard
(514) 550 1283
https://www.lebaycaphe.com/