I recently had to opportunity to check out one of the hottest tables in the city right now. And by "table", I mean "bar"… as in sushi bar. Okeya Kyujiro is one of the newest Japanese restaurants and it has taken the city by storm. Be honest; have you ever been asked what you wanted to eat and you answered with, "whatever"? You're in luck, because this spot has you covered. Okeya Kyujiro serves an omakase menu exclusively. This Omakase menu is a 25-course sensory exploration. Short of the assorted 20 piece pre-made sushi box you pick up from your local sushi spot, the omakase menu at Okeya Kyujiro is more than a meal, it's an experience.
Omakase literally means "I leave it up to you" and this is the O.M. at Okeya Kyujiro. If you're looking for a maki roll with some obtuse name stuffed with non-seasonal fruits, you're out of luck. Takuya "Tom" Matsuda curates a carefully crafted menu of specialty imported fish and ingredients from around the world. The dishes are prepared to showcase ingredients at their peak freshness and Chef Matsuda's masterfully deft hand.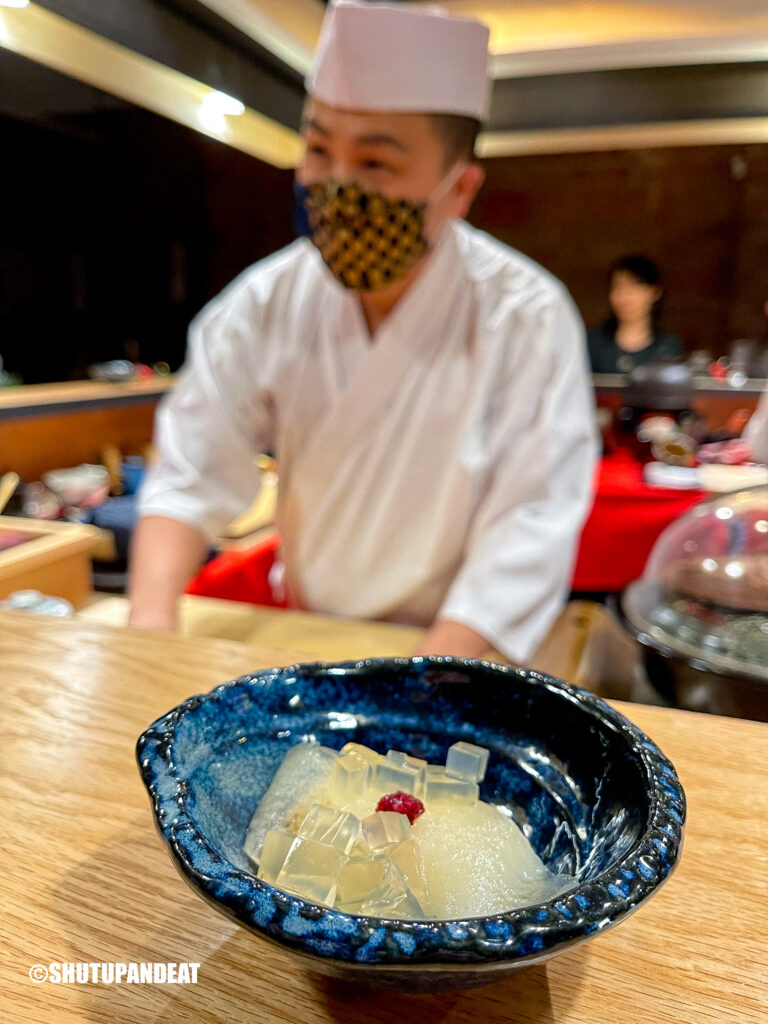 From the minute the curtains go up and Japanese salutation, the show starts. Seated around a dimly lit counter, all lights are on chef and his helpers as they move almost in dance preparing various components of the 20+ course tasting menu.
The music started off slow mirroring the starter courses which were fresh in flavour and light on the tongue. We started with scallop with poached winter-melon, a delicately smoked bonito, a modest salmon nigiri and a savoury egg custard and snow crab.
The pace of the dinner service was thorough and deliberate. As the service progressed, the subtleness of the dishes started to make way to fuller flavoured items. This was again paralleled by the faster-paced soundtrack and the noticeable speed in which the chefs were now moving. (The uni [sea urchin] course consisted of three dishes)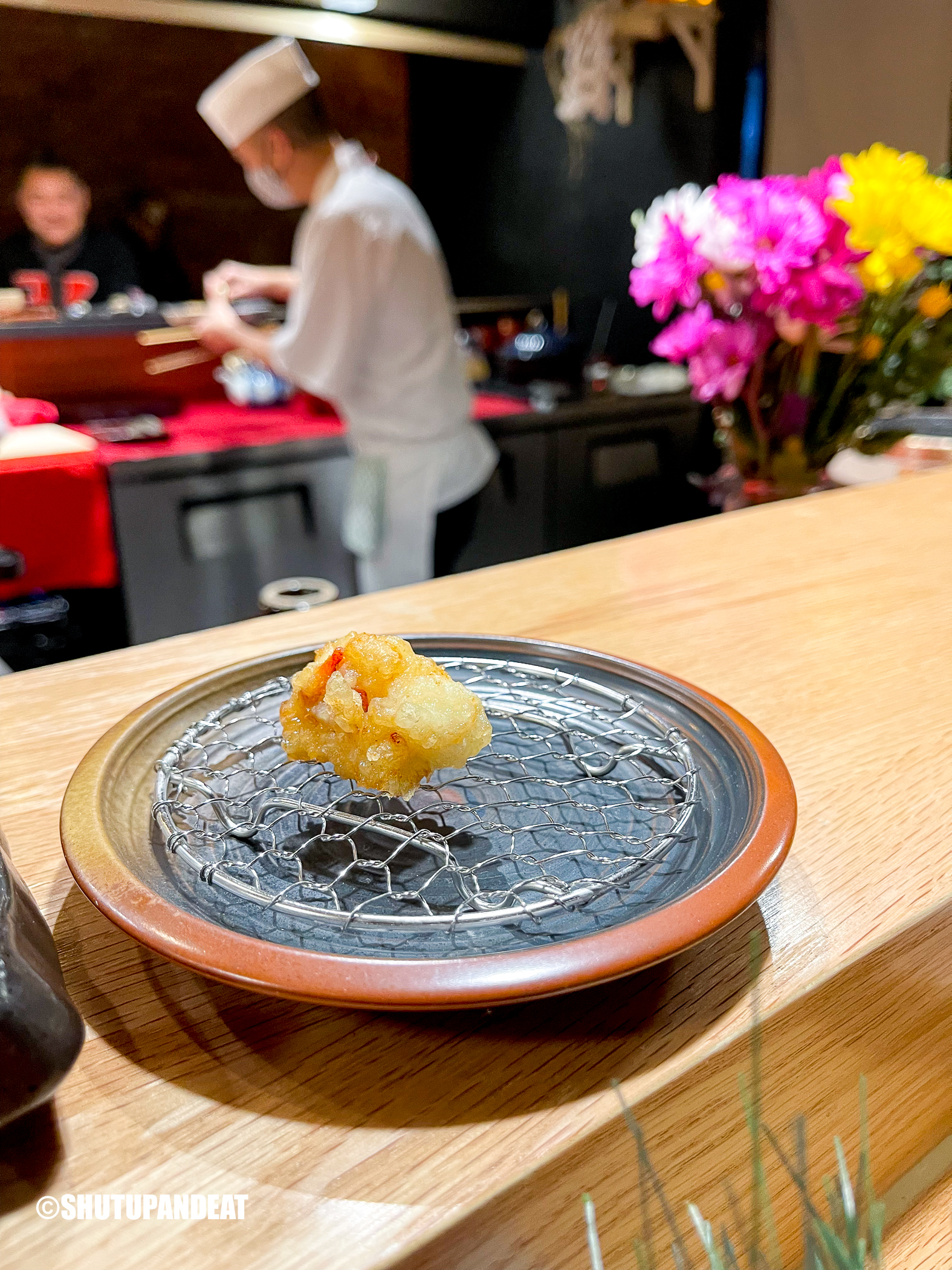 The courses became more substantial. The portion size was perfect. Each dish worked in concert with the previous in complimenting and contrasting flavours and textures. It was amazing.
I'm resisting describing each dish because by the time you read this, the menu would have changed numerous times already.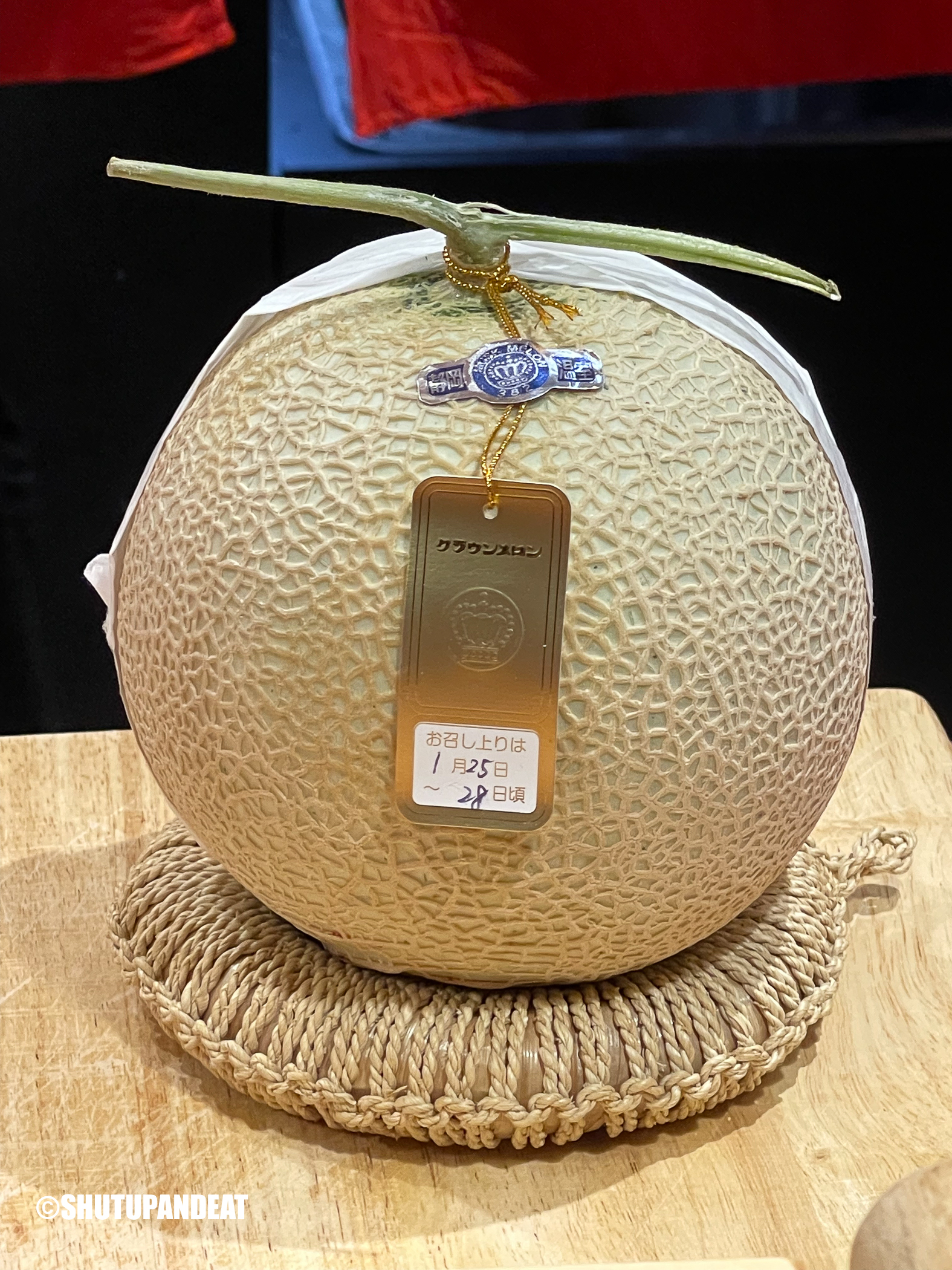 The Japanese crown melon (like Kobe beef) is something everyone must experience at least once. It's the crispest, most sweet and ripe melon you will ever eat. I promise you.
Every one of Chef Matsuda's graceful movements were meticulous and purposeful. The efficiency of his station was calculated. His sous-chefs were buzzing. The counter acted like a stage and the cast delivered on an impressive show. It was a show in every sense of the word. Like watching a literal stage performance, you are enthralled and pulled in. You get lost. Nothing else exists in that moment because you are mesmerized by the choreography and subsequent story the chefs are telling through their food.
The dinner concluded with a traditional tea ceremony performed by three ladies who ultimate brought the show to an end (follow me on Instagram for the video). After three-rotations of your ceremonial matcha cup, the cast gathered for their final salutation before the curtains were lowered from the ceiling, lights dimmed and you sat in silent contemplation before the house lights came up. The two-hour dinner service flew by. I want to say it was too fast. I didn't have the opportunity to chitchat with my dinner companion. To talk about our experience as we were experiencing it. But in retrospect, you don't talk at the ballet or during a show. This kept me focused on what was being intimately presented to me, so I appreciated that.
This is the type of place where you save for a special occasion. Reserve in advance, there are two dinner services a day and they sell out quick. Okeya Kyujiro offers the city's only authentic Edomae sushi experiences and transports you to Japan.
Okeya Kyujiro
1227 Rue de la Montagne
Montreal QC H3G1Z2
https://okeya.ca/
---
A big thank you to Chef Matsuda and his staff for receiving me as a guest. Thoughts and opinions are my own.