Once upon a time, I was not a fan of brunch. I disliked the idea of having a whole new set of rules and restrictions of what food identified as to be categorized as another meal. But I overcame, no titles will define my meals. Maybe it was just because it was embarrassing to include brunch in the list of meals I ate in a day; breakfast, second breakfast, brunch, pre-dinner, dinner and second-dinner. To be fair, you can't blame me when Montreal has so many great brunch options. To add to the growing list, this week I checked out the newest location of Tommy Cafe at Fairview Pointe-Claire.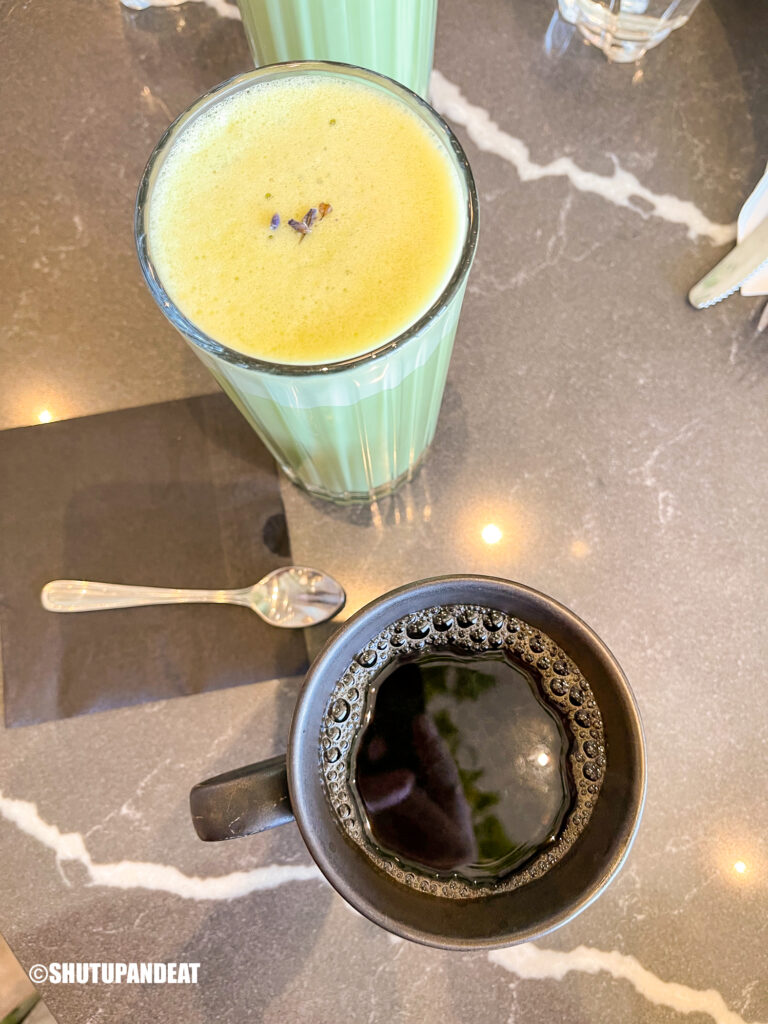 Tommy cafe has a pretty standard cafe menu with the addition of a boozey cocktail section. They've also got a brunch menu that leans heavy on eggy dishes, avocado toasts and omelettes. But they've got a bunch of sweet options as well.
Paris Croissant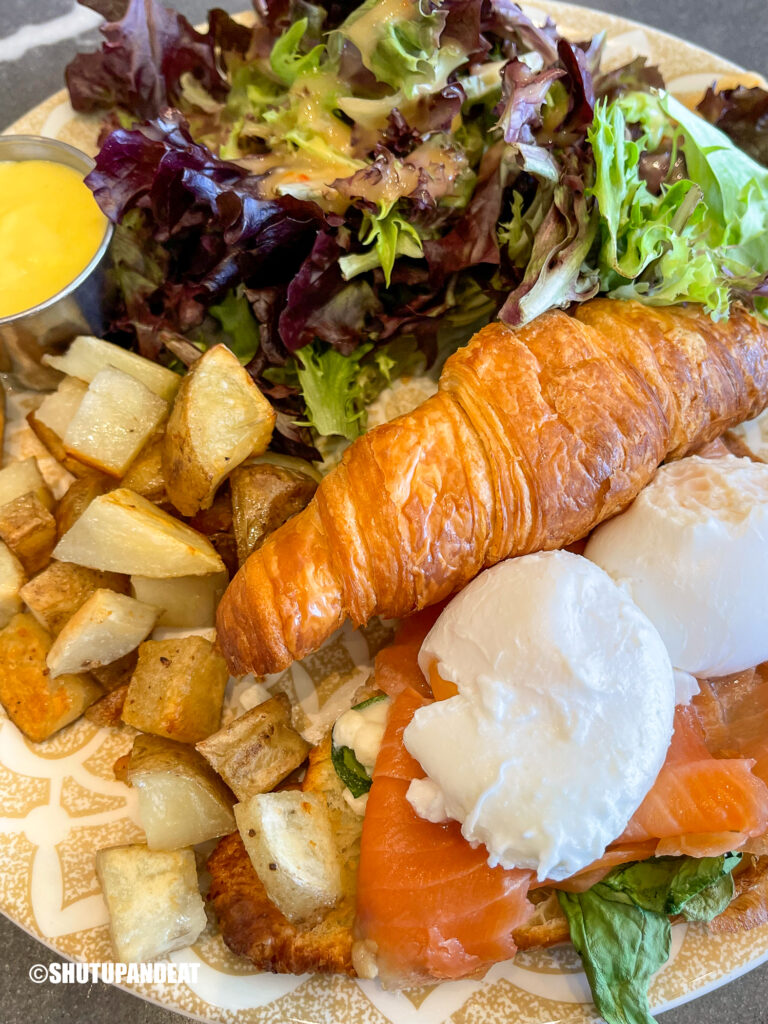 The Paris Croissant is a two poached eggs on top of goat cheese, spinach, smoked salmon, hollandaise (asked for it on the side), served with a side of salad and potatoes. The croissant was fresh and flakey and was a nice vessel for all the toppings and for soaking up all the runny poached egg. The potatoes were lightly seasoned and the salad was dressed with Italian dressing. Mundane and uninspired.
Bagel Lox
The Bagel lox was perplexing and I have questions. A regular sesame bagel, cream cheese, smoked salmon, capers, onions and served with a side spiralized cucumbers. 1) The bagel was bagel out of a bag; bready and fluffy. We are in Montreal, how are we NOT using famous Montreal bagels? 2) Why wasn't the bagel toasted? 3) Ever see that TikTok where people are shook by the cream cheesing of a bagel chez Tim Hortons? That. The shmear on this bagel was like Bob Ross scraping his palate knife across titanium white. Dill was also listed in the description yet this bagel was served dill-less. The cucumbers were cold and fresh. They were also unseasoned and boring, perfect if you're a toddler.
Truffle Benedictine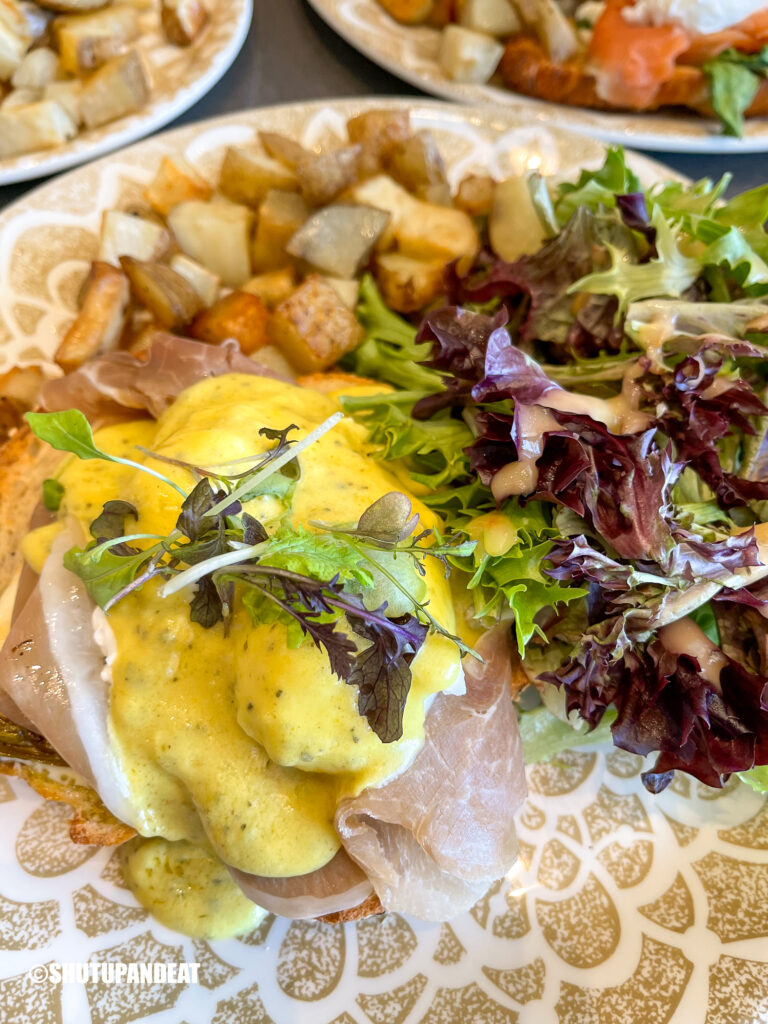 The truffle Benedict saw two overcooked poached eggs on top of prosciutto, sautéed mushrooms, cheese, topped with a truffle laced breaking hollandaise sauce on top of multi-grain toast. Whether it was a hard poach or soft-boil, the egg was overcooked; it might as well have been a hard boiled egg. The mushrooms were seasoned and was nice with the salty prosciutto to cut through the sauce. The sauce didn't taste much like truffle despite being served with mushrooms – which would have helped the flavour come out. The potatoes were cold. Meh.
Salmon Avotoast
This photo is not the avocado toast that we ate – keep scrolling.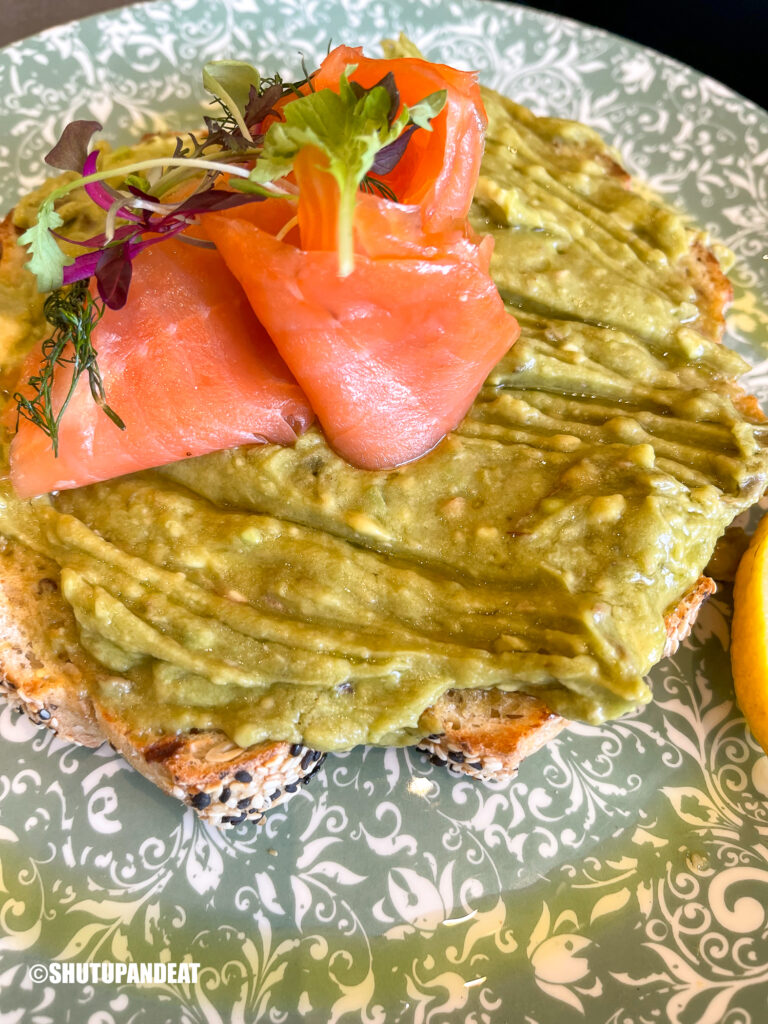 Without the 30 day delivery time, we were served the avocado toast from Wish. The only modification made to this dish was the omission of the chili flakes. The avocado was basically guacamole, but guac is green. What seemed to be either pre-packaged avocado or avocado that was pulverized through a machine, it was lacklustre and borderline brown. We swiped right on the menu and got cat-fished by the salmon avotoast. The bread was toasted and the avocado was bland and the two slices of smoked salmon was orange. Not much to say about this.
What started as a quaint cafe in the old port has quickly become a chain of stylish coffee outposts across the city with five locations and one in Ontario. The new space is cute. It's got a lot of character and charm. The drinks were good and the pastries we got on our way out – although not redeeming of the disappointing brunch – were tasty. Go for the coffee, go for the chit chat catch up amongst friends and go for the gram. The service was attentive and friendly. They've got a "tapas" menu that's very sharable that we did not explore.
Tommy Cafe
Fairview Pointe-Claire (Separate entrance from the mall)
6801, Autoroute.Trans-Canadienne
https://tommycafe.ca/