There are two different types of people who eat spicy foods, The "Chiliheads" – people who use Tabasco as eye-drops and Habaneros as breath-mints and the "Part-timers" – the kind of people who are capable of eating spicy foods but suffer certain bodily repercussions of the heat experience. I fall into the second category.
I went to Bombay Mahal in Parc-ex to reassess my limits. There's often a misconception with Indian food being really spicy and covered in a thick yellow curry sauce. WRONG. Yes, Indian food is spicy… in the sense that they use a lot of spices in their dishes and only half the time is it pertaining to a spicy-heat. Like the title says, "curry" means sauce, it's not one thing. Just like the term douchebag, it's is not only a Jon Gosselin or a Michael Lohan, or a Tila Tequila, but them as a breed, a people.
This place comes highly regarded, as voted top Montreal Indian restaurant by many sources as well as a slew of verbal recommendations, I had to check it out. The menu might seem a bit intimidating to the uninitiated, but with so many people in the restaurant, it's easy to glance over at another table to check out what's happening; I went in with a few suggested dishes in mind already.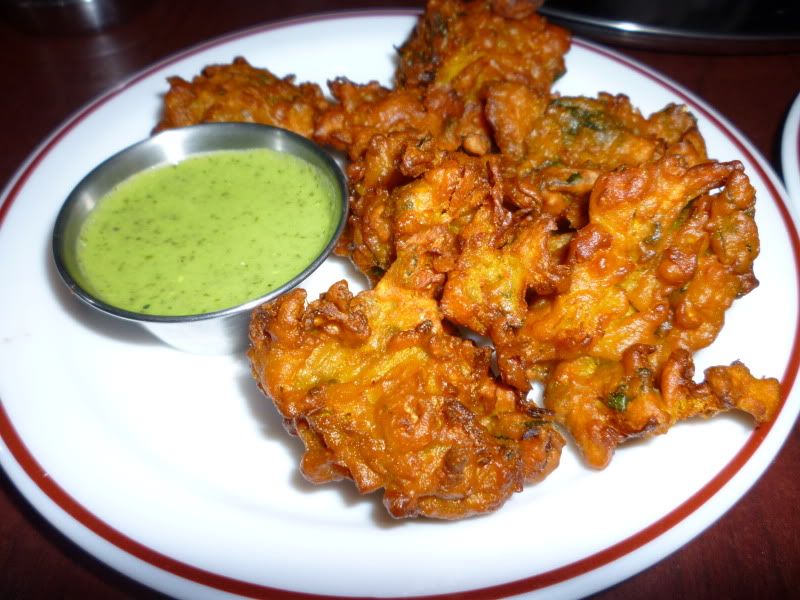 The vegetable Pakora. A mixed vegetable fritter served with a spicy coriander dipping sauce. That sauce is HOT. I'm sure in the right context, it probably would have been able to strip paint. The fritter itself, extremely crispy and crunchy, full of deep-fried battered goodness.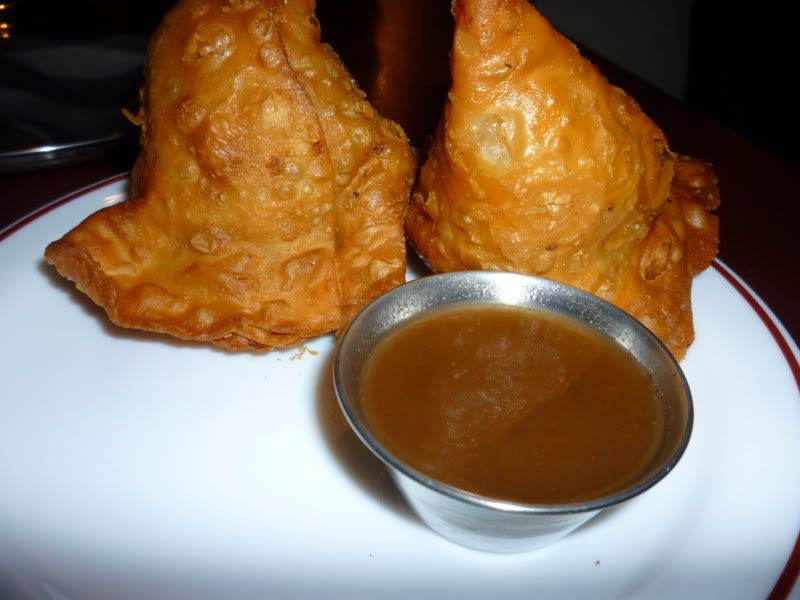 Vegetable samosa with a tamarind dipping sauce. A spicy, fried potato and vegetable dumpling. Eat it slow, I learned the hard way that you don't put something that's fresh out of the fryer with steaming and boiling hot filling into your mouth before it has time to cool off first… for the millionth time.
I was impressed that all the dishes came all at once.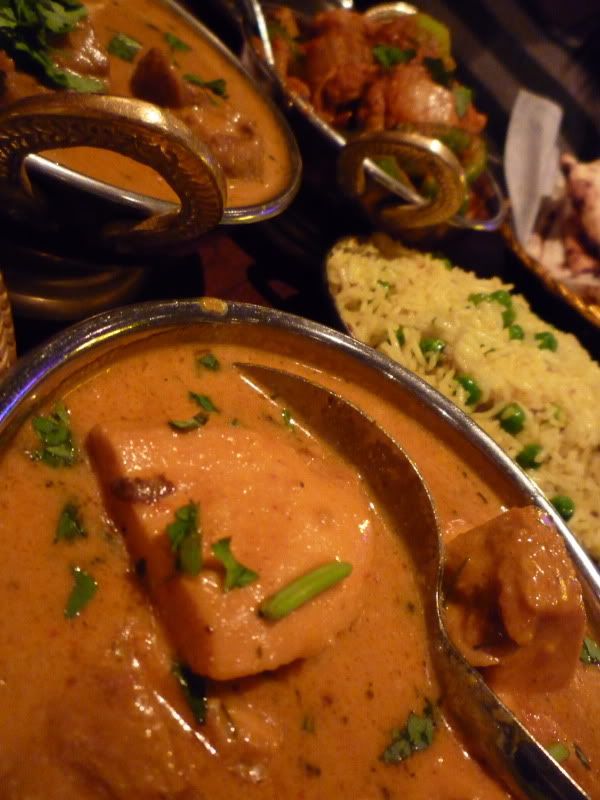 We ordered the butter chicken. Creamy and rich and one of those things with a deceiving name. Butter chicken contains no butter, like the chickpea, where it is neither chick nor pea, but unlike Chop Suey, chopped and busting with suey.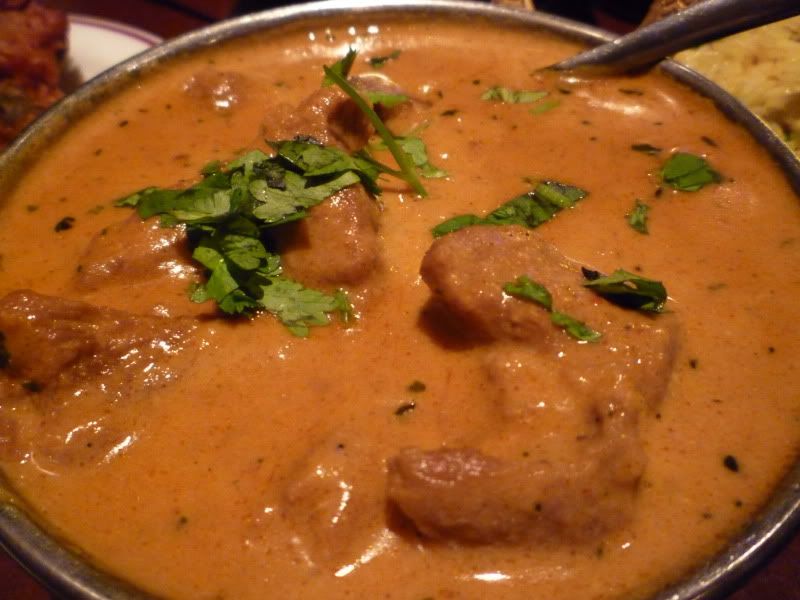 Lamb Korma. Not gamey at all as the yogurt marinade probably cuts most of it out even though the bone is still in.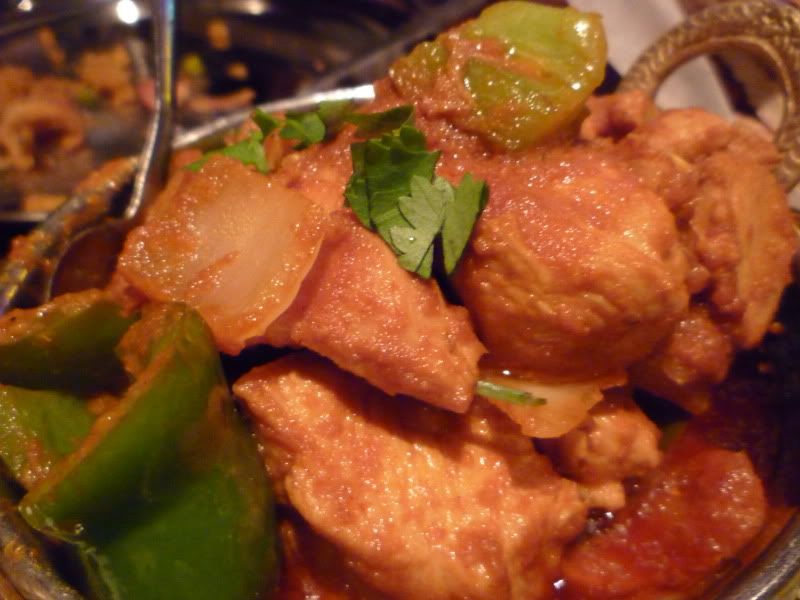 Chicken Jalfraizi. Really really fragrant and a bit tangy. The chicken was a bit dry as I can imagine white meat was used, but would have probably tasted a lot better had they used dark meat.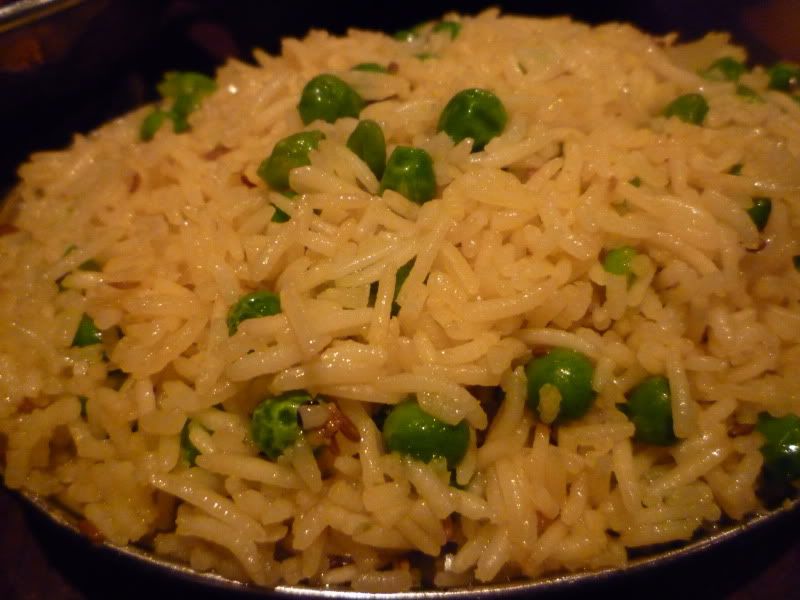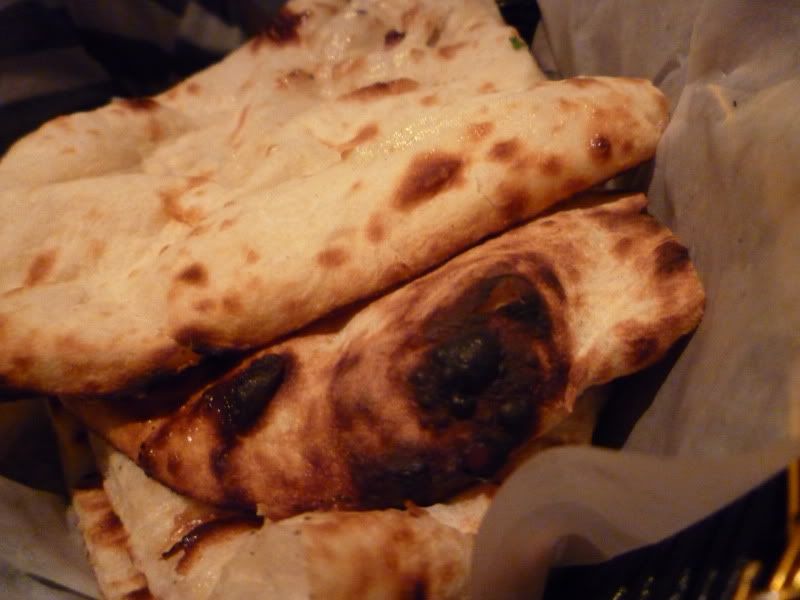 We had a side of fried rice and naan bread. Usually I'm the type of person to put sauce on my rice but I fount myself sopping up the sauces with the bread and eating the rice on its own. They offer three different kinds of rice and naan.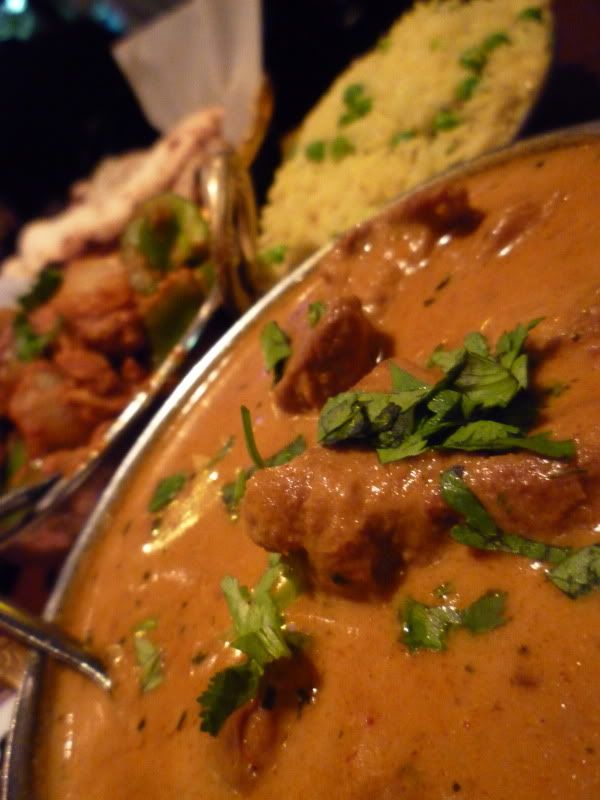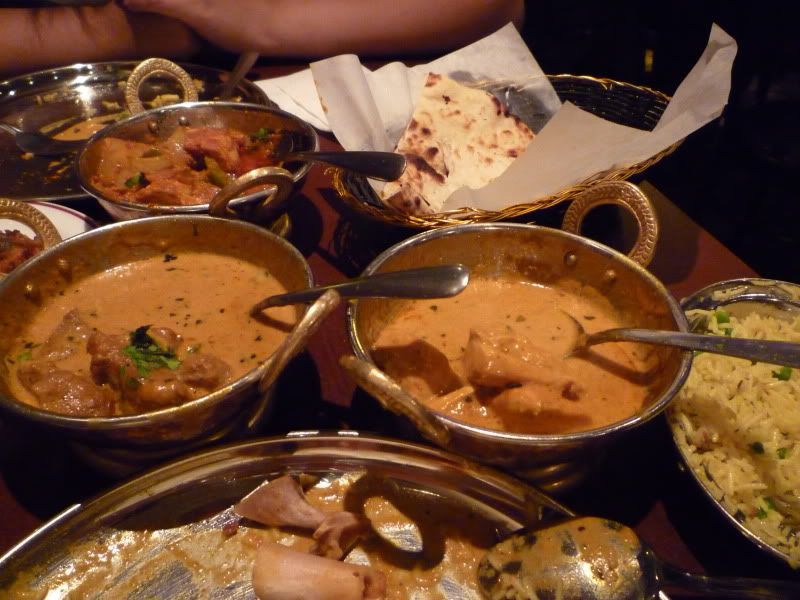 We were only two people but we wanted to try a little bit of everything, so we decided to order as though we were going to have Indian again. It was needless to say that I was having Indian again the next day for lunch.
Bombay Mahal is vegetarian friendly, and even if you're not a fan of spicy food, there are many great non-spicy alternatives for you wussies out there. This place should not be overlooked. I assume any day of the week is a busy day for these guys, because we went on a Wednesday night at 8:30pm and the place was bustling. The waiter took a while to take our order though, and when he did, it seemed like we were being rushed and was hard to get any explanation of the menu from him. We did however talk to a really nice and cordial guy behind the counter when we went to pay, I didn't get his name but I take it he's from England because he said "quid"… and because of his accent, duh.
Just remember to all waitstaff out there, if you've having a bad day, your tip at the end of your customer's meal will definitely reflect how well you're dealing with it, so check your attitude at the door, cos in the end it's the customers that make or break you.
Bombay Mahal
1001 Jean-Talon Ouest
514.273.3331
www.restaurantbombaymahal.com