Do you have a go-to spot for fresh pickled herring or mackerel, German butter cheese, rose water-raspberry jam and Russian mint soda? Opposed to your big-box chain grocery stores, I recently found this place on Paré, off Decarie (in the old Paré lanes bowling alley) for eastern-European groceries… but if you're Eastern-European, then just… your regular groceries.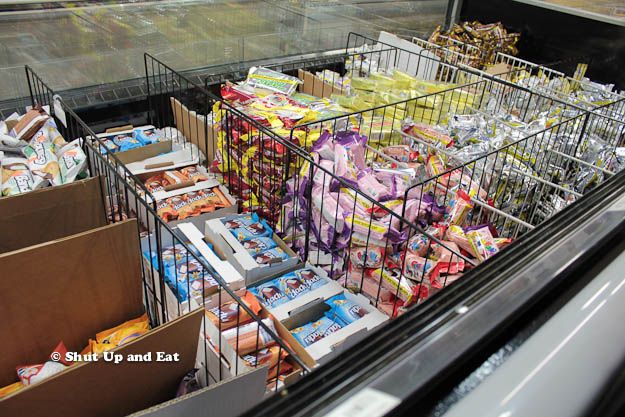 Marché Épicure offers a lot of imported European products, packaged and frozen.

*Note: the counter goes on for another 10 feet on either end in this picture.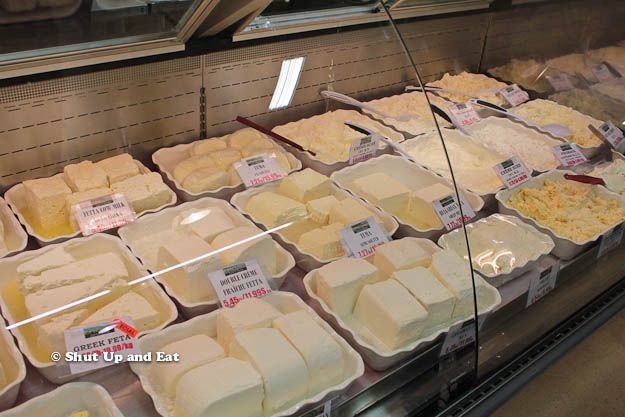 A deli case that spans the entire length of the store; housing an awesome spread of cured meats, charcuterie, sausages, pickled fish, and fresh cheeses. I don't have children, but I can only assume the feeling that a first time father gets when looking in on his newborn through the nursery window at the hospital is the same feeling I got when I saw this for the first time.

Marche Epicure also has a big selection of cakes and European baked goods, Napoleons, Honey cakes, Pastilas, and Syrniki for everyone!

They also feature a large hot and cold deli section. A prepared hot food station (not pictured) with European goodies, great option for a quick and take-out lunch – an alternative to the fast food joints in the area.

Crisis averted. I finally found something to rub my chicken with.
Marché Épicure's fresh produce might not be the a highlight, but the accessibility to European specialty products that you might have trouble finding anywhere else is great; I can't tell you how long I've been looking for Russian Sea Buckthorn berries, and now finally, a source! The hot food section choices change daily and are made on premises in the open kitchen right behind the counter, as are some of the pastries.
Marché Épicure
5252 Pare
Montréal, QC H4P 1P6
(514) 904-0595