March marks the month-long celebration of my birthday bringing together friends and family, heartfelt presents and gift receipts. But more importantly, March is the unofficial-official beginning of Zeppole month. This Italian dessert is usually made once a year to celebrate St. Joseph's day, but for local bakeries, they take the entire month and the opportunity to produce these light and fluffy doughnut-like treats to satiate cravings that have been building up over the past year.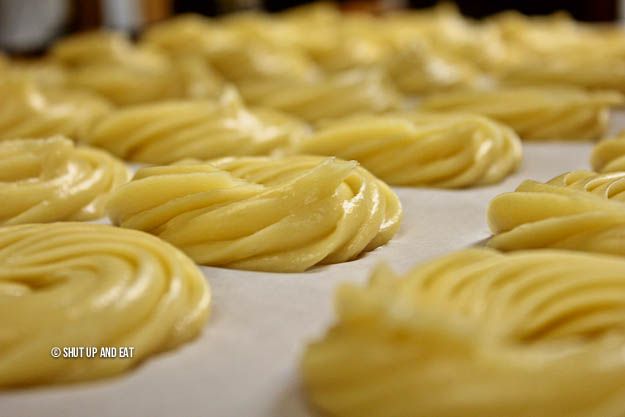 This morning, I got the opportunity to go behind the counter at one of my favourite Italian bakeries to see the production of these little delicacies. Alex, from La Cornetteria – located at 6528 St. laurent, just at the front door of Little Italy – invited me behind the looking glass to see how these time-honored desserts are made.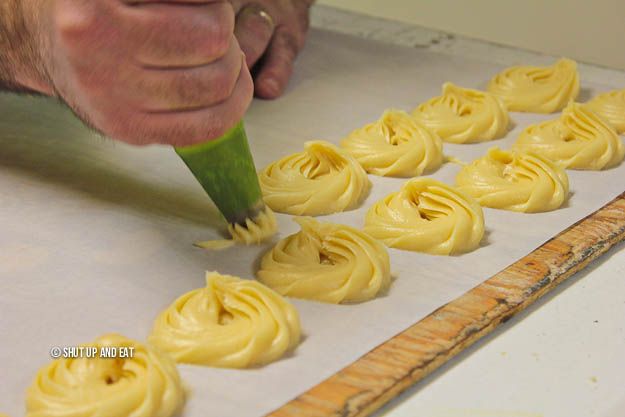 So at the butt-crack of dawn, I found myself following my nose to this bakery with a modest store-front to see how magic is made. Having been there for hours already, head-master baker Stefano readies the piping dough to be piped onto awaiting parchment. Being a secret recipe (obviously) the only details I can divulge is that this egg based Italian pâte à choux is prepared with love and that I believe the secret is the song he was whistling and humming as he made it.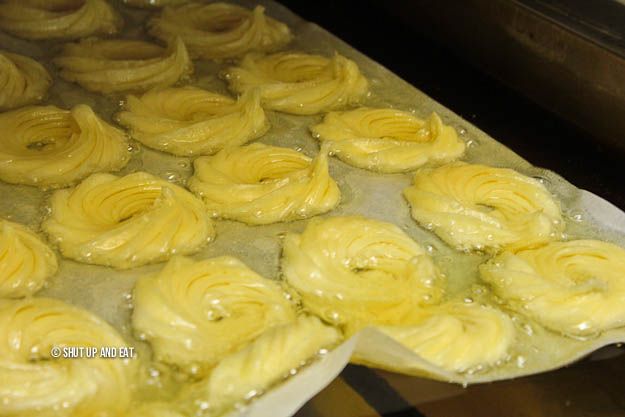 Once the batch is ready, the entire sheet of parchment is slid into the deep fryer – paper and all – and then science takes over.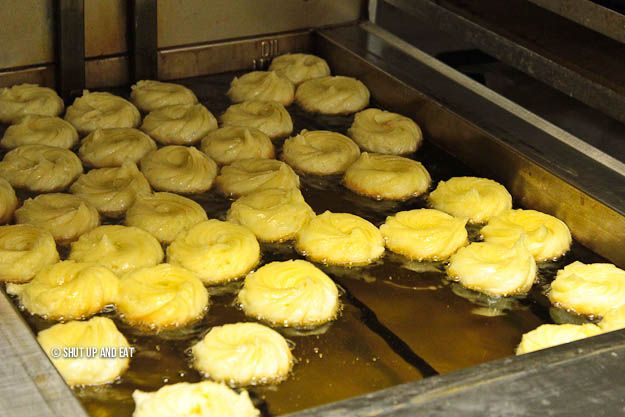 As they come to temperature, the doughnuts release themselves from the paper and the fryer oil plumps them up and their signature shape takes form.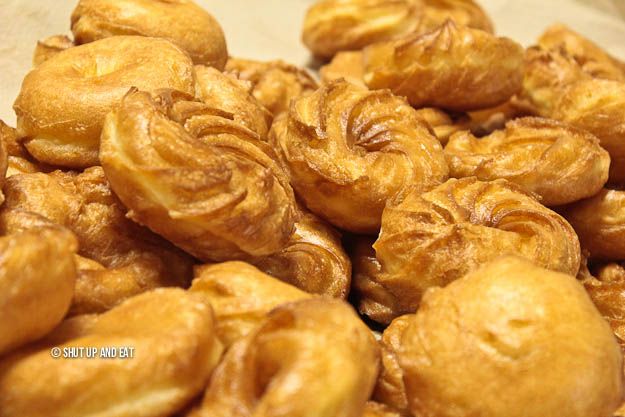 Being left to cool, I took it upon myself to make sure these freshly made zeppole were of La Cornetteria standards and quality . I lost track, but I think it was after the third or fifth one, I made my final analysis that these fritters were in fact safe for public consumption.

Chef Stefano then dusts the fresh zeppole in sugar.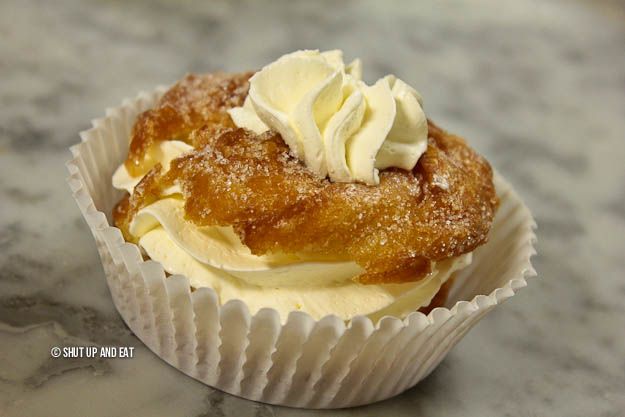 The fried doughnuts are then sliced in half and piped with rich ricotta canoli cream. The process and recipe is simple; but it is the tradition and meaning behind Zeppole that makes this dessert so special. Honouring the patron saint of St. Joseph after answering prayers to relieve drought, this southern Italian classic finds itself on altars on March 19th during La Festa di San Giuseppe.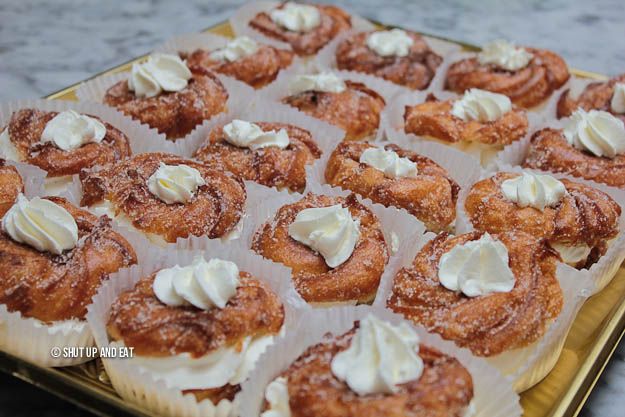 A very big grazie mille to Alex and Stefano for letting me get in their way during a production of Zeppole. Not to be outdone by seasonal zeppole, La Cornetteria makes by far Montreal's best cornetti, canolis and other traditional Italian pastries and desserts.
Here are some variations of zeppoles:
Fried Sweet Dough by Lidia Bastianich
Giada de Laurentiis' Zeppole
Mario Batali's Fried Zeppole
La Cornetteria
(514) 277-8030
6528 Boulevard St-Laurent
Website