The Xiao Long Bao is classified as a soup dumpling based on technique in wrapping and filling – a mixture of minced pork, scallions, ginger and gelatinized pork soup; the little bundle is steam-cooked.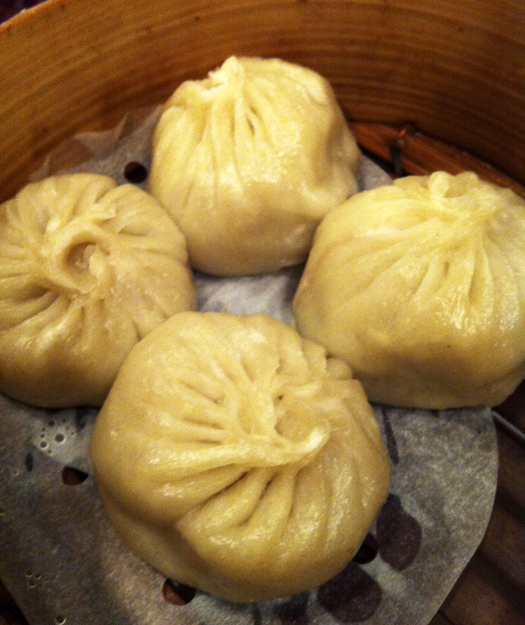 Like that basic geometry rule you learned in elementary school, "all squares are rectangles…but not all rectangles are squares"; A Xiao Long bao is a soup dumpling, but not all soup dumplings are Xiao Long Baos. Known for being pinched and sealed in a circular manner, classic XLBs are said to be pleated 18 times. Cubes of gelatinized soup mixed in with the meaty filling slowly melts in the steaming process and fills the packages with palate singeing soup. These soup dumplings are served with Chinkiang vinegar – black rice vinegar or red rice wince vinegar with shredded ginger.
Eat these carefully by letting them sit a spoonful of vinegar for 30 seconds to cool off before you bit into them – and never… never should you bite a hole at the bottom to release the soup!