One of my favourite movie scenes is the famous phone-call scene from "Taken." It's when Liam Neeson is talking the hostage takers of his stupid daughter (who literally asked for her ass to be kidnapped) and said, "I will look for you, I will find you and I will kill you." These words stood out to me the first time I saw this movie, not because they were riveting or thought-provoking, but replace "kill" with "eat" and it's exactly what I think about brunch. One of the most colourful neighbourhoods in Montreal is Plateau Mont-Royal, and that's where you'll find some of Montreal's best brunch spots.
Wilfred Sur Laurier – 222 Laurier Ouest (514) 495-4961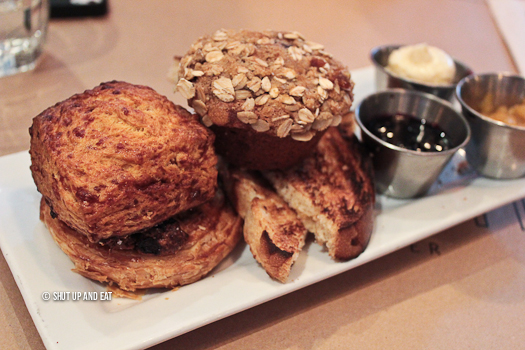 This neighbourhood bistro serves brunch on weekends only with a menu that features rustic dishes of omelettes, challah French toast, gravlax and homemade viennoiseries.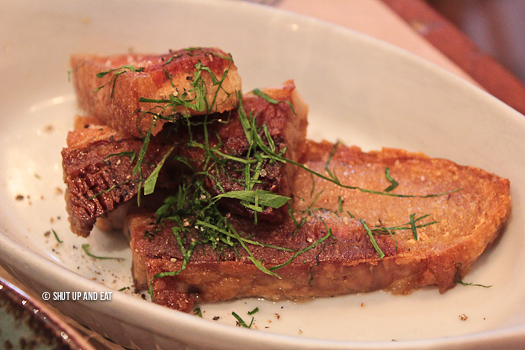 Get the fried pork belly side dish… just do it.
Barbounya – 234 Ave Laurier Ouest (514) 439-8858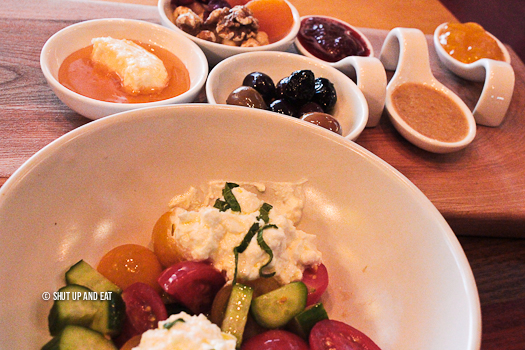 Take a trip to the middle-east for brunch at Barbounya. Each meal is accompanied by this awesome platter of homemade jams, homemade nut spreads, dried fruits and nuts, honey and kaymak and a bright and refreshing tomato and ricotta salad. The brunch menu has changed since the last time I was there but the Lakerda (marinaded mackerel) salad, homemade cracker and boiled egg sounds amazing.
Cardinal Tea room – 5326 Boulevard Saint-Laurent (514) 903-2877


The space at The Cardinal tea Room will leave you enchanted as much as the menu will.


The Ploughman plate is how I love to eat, a little bit of everything. Pickled beets, cured sausages, headcheese, fresh cherry tomatoes, sliced apple, aged cheddar, pickled onions and gherkins, the most perfect boiled egg and homemade Branston pickle – a kind of pickled chutney. With homemade pastries, simple and rustic sandwiches and platters, their dishes will have you coming back for more.
Lawrence – 5201 Boul St-Laurent (514) 503-1070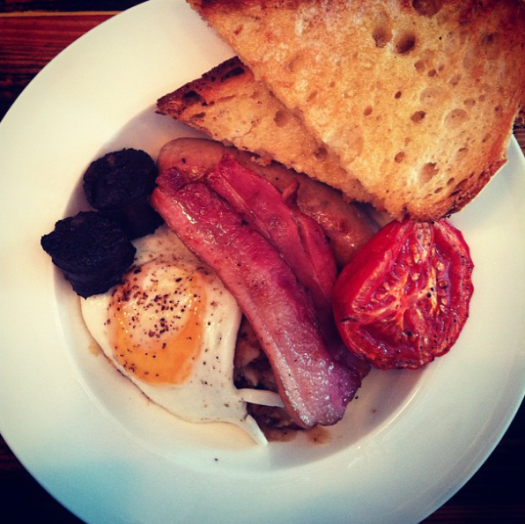 One of the more popular spots for brunch in the Plateau (and rightfully so) is Lawrence. Elegantly refined British classics served up for patrons who gladly wait in line on weekends. Get their proper English breakfast.
Sel Gras – 5245 Saint Laurent (514) 564-1090


This spot is a solid brunch destination along The Main. My favourite homemade salmon gravlax dish I had in the summer (pictured above), has morphed into: Homemade salmon gravlax, sweet potato coulis with celery root pickles, caperberries, kale chips and bagel – to reflect their autumn/winter menu and seasonal availabilities. Still awesome.
Fabergé 25 Avenue Fairmount O (514) 903-6649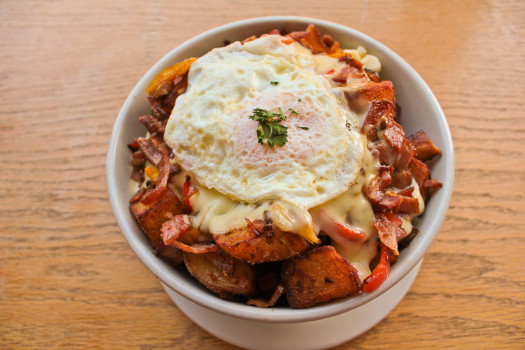 A fun place for brunch in the Plateau, Fabergé is popular spot amongst the younger crowd. Funky murals and a flatscreen that plays nothing but oldschool Cartoon network shows, their menu is as eclectic as the atmosphere. From their spins on pancakes and waffles to omelettes and Benedicts, grab the breakfast poutine – "Home fries, caramelized Onions and peppers, cheese curds, hollandaise and a poached egg."
Hof Kelsten – 4524 Saint Laurent 514-649-7991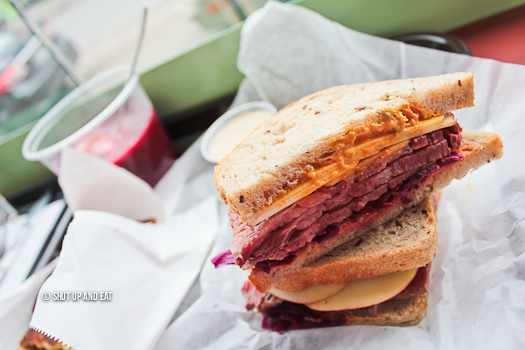 Renown for their breads, Hof Kelsten also does brunch. Mixed reviews on this one as I've been a couple of times and the food was not as consistent has their baked goods. If it's not for their brisket sandwich or latkes, I'd be just as happy with a loaf of their raisin challah or chocolate babka and a bucket of jam.
Beautys Luncheonette – 93 Ave Du Mont-Royal Ouest (514) 849-8883
This famous diner has been serving breakfast – and claims to be the first in Montreal – for over 70 years. Typical lineups on the weekends, this luncheonette is popular with locals and international celebrity chefs – as featured on The Layover with Anthony Bourdain (04:20)



People go for nostalgia, others for the simple diner food. Order the Superbeautys 2 (eggs, pancakes, bacon & sausages, home fries and bagel – a classic fully loaded, hangover buster breakfast plate.)
Maison Publique – 4720 Rue Marquette (514) 507-0555


This British inspired gastro-pub epitomizes non-fussy suppers that would please any hard working east-ender. The pancakes drenched in maple syrup, thick cut bacon and whipped pear butter is where it's at.
Passé Compossé – 950, Roy E 514-524-6663


One of my favourites in the city. This quaint neighbourhood restaurant serves brunch daily (closed Monday and Tuesday), and knock it right out of the park. My favourite – Oeuf poché Gaspor – two awesomely poached eggs, atop a fricassé of Gaspor pork shoulder braised with white wine mixed with potatoes and aged cheddar dressed with the white port sauce and topped crispy pancetta chips. Good morning indeed.
Ma'tine – 1310 Blvd De Maisonneuve Est (514) 439-9969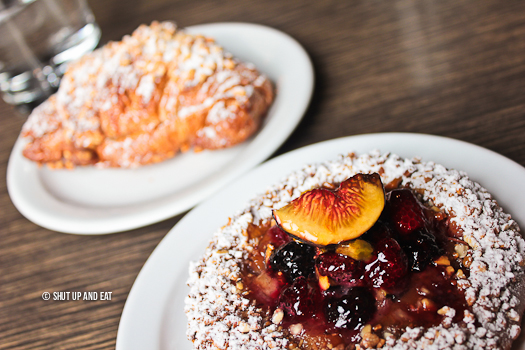 Known for their awesome Sunday brunch menu that changes form week to week, Ma'tine is a staple in the neighbourhood for also serving amazing lunches during the week as well as delicious homemade pastries.
So these are some of my favourite spots to brunch in the Plateau. What are some of your favourite places to go?