One of the best things about the Montreal restaurant scene is the diversity in its options. From fine dining, casual, to street food, and food trucks, we've got it all. Through the years of exploring Montreal restaurants, some of my favourite ones are the low-key neighbourhood spots. Places that even though I might not live in the area, is worth the drive to check out. Especially brunch. I don't live in Rosemount or Verdun, but periodically will drive through traffic to eat at Regine and Janine. Or check out the Plateau and Mile-End for weekend grub at Dinette Triple Crown (when they start their brunch season) or India Rosa's Indian inspire brunch fare. Click here for other other options. I checked out a spot that has been around for years, but only found out about recently after it came under new ownership. I went to Pointe-Claire Deli for weekend brunch.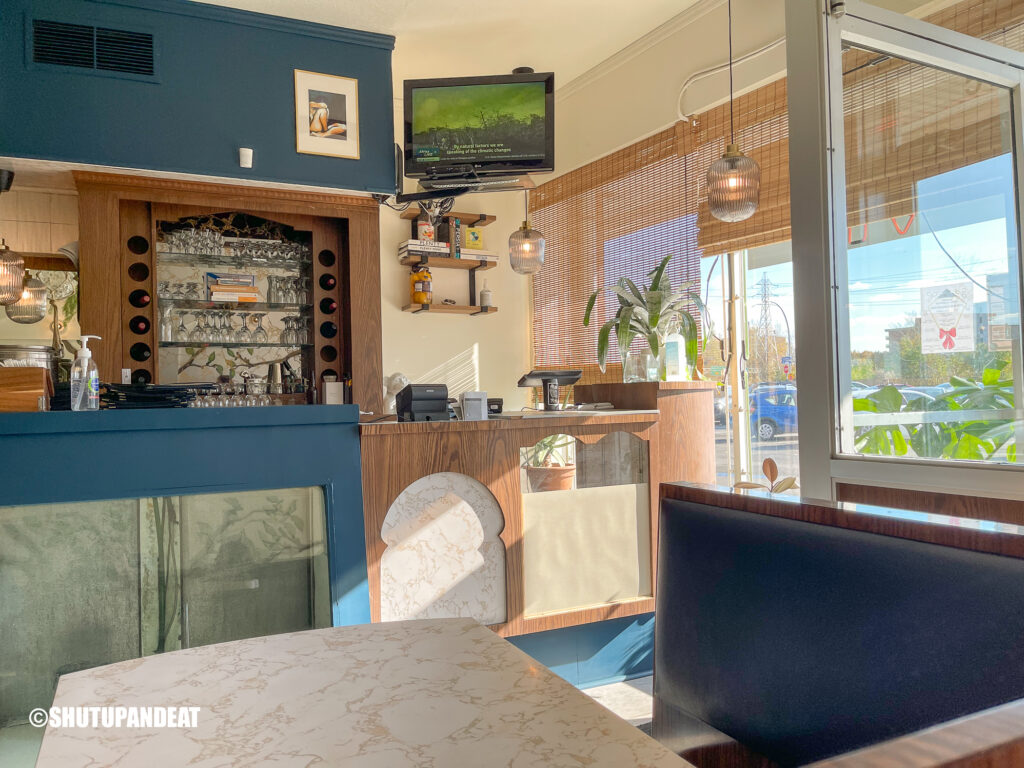 Restaurant Pointe-Claire Deli is in the Valois village right off highway 20 and Sources boulevard. Apparently there was a revamping of the menu – I wouldn't know, as this was my first visit. What stood out was the "all day breakfast". Because let's all face it, breakfast foods are all-day foods. I can't count the times I've made pancakes for dessert and would probably go out for it if there was a place that offered it regardless of the time. Now there is.
Brunch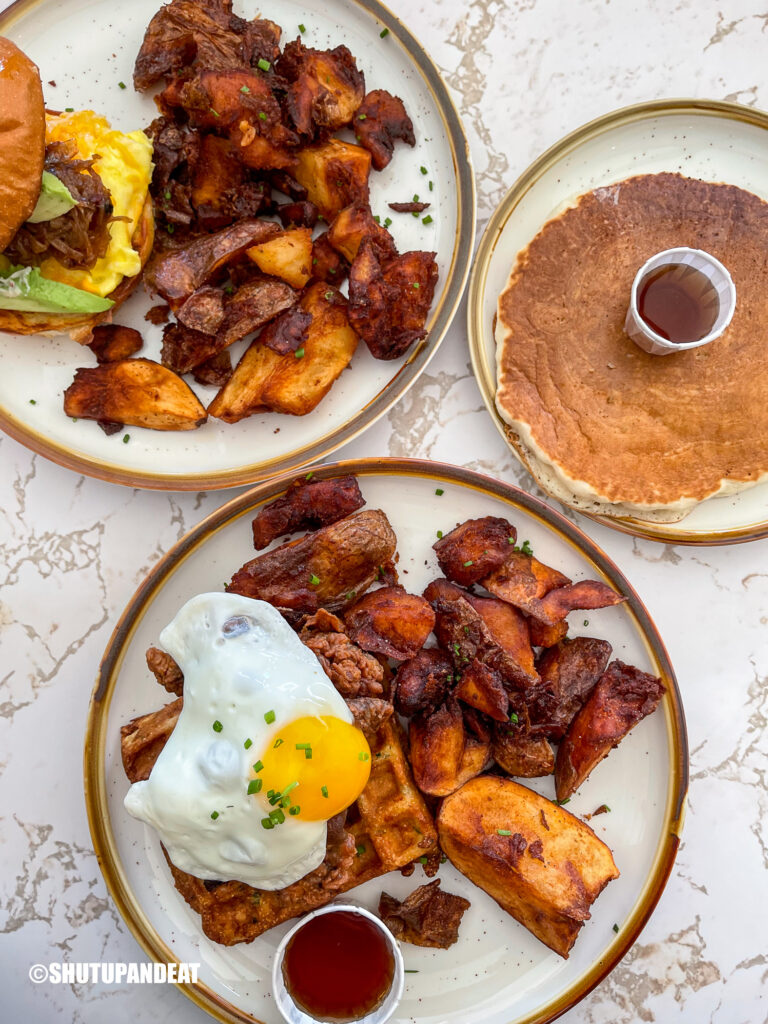 The menu consists of a great list of things to choose from. From classic breakfast dishes like the fully loaded Lumberjack Special to more inspired options like an Avocado sandwich or a tofu scramble – they have something for everyone. They even have a vegan burrito for your unfortunate vegan friend.



They even have a vegan burrito for your unfortunate vegan friend.
Avo Egger & Smashed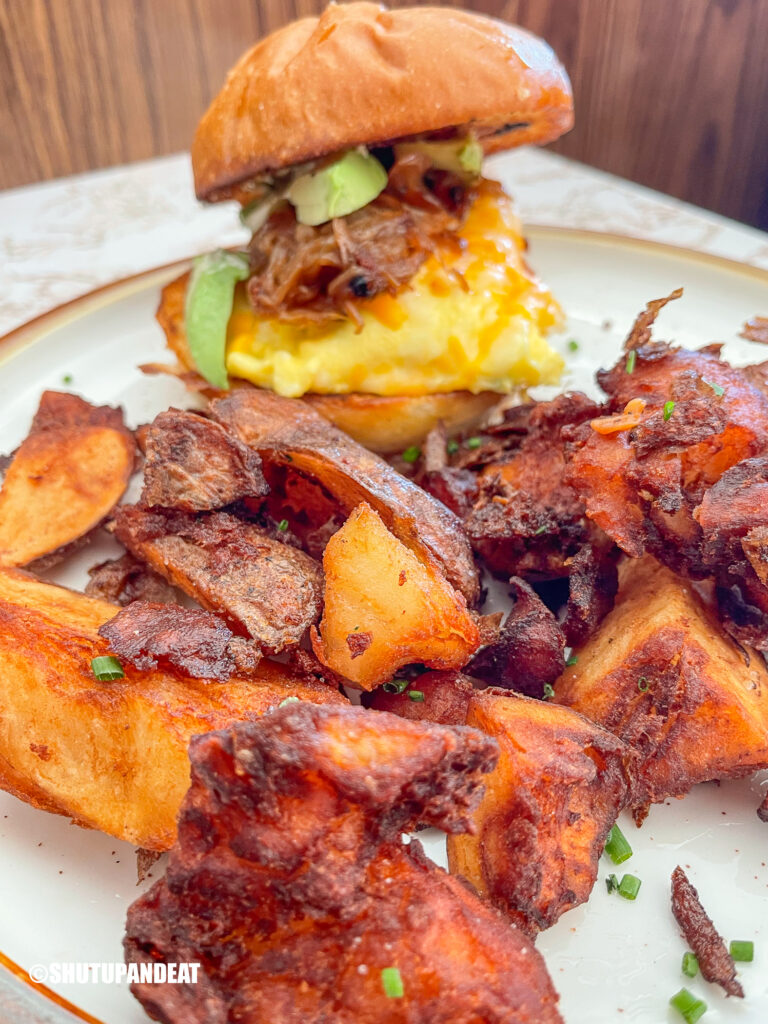 The Avo egger has soft scrambled eggs nestled between a garlic mayo buttered toasted brioche bun, topped with cheddar, caramelized onions and avocado. The eggs were fluffy and each bite was silky in texture with the addition of the perfectly ripe avocados. The onions were sweet and added a nice smokiness to the sandwich. Tasty, but it was missing something. Perhaps a sharper cheddar to break up the monotony of the buttery flavour of each bite. Or maybe some bitter greens to contrast the richness as well as providing something for the other fillings to hold on to – it ceased to be a sandwich half way in, everything kept sliding out.
Fried chicken and waffles
The fried chicken and waffles. Buttermilk fried chicken atop a cheddar and herb cornmeal waffle, served with a sunny-side-up egg, and maple syrup. The fried chicken was moist and the waffle was aromatic and crispy. The crust on the waffle was the perfect mix of supple and crunch to absorb the right amount of syrup without going soggy, A+. Shout out to that egg yolk for holding on to dear life and not breaking before it got to me.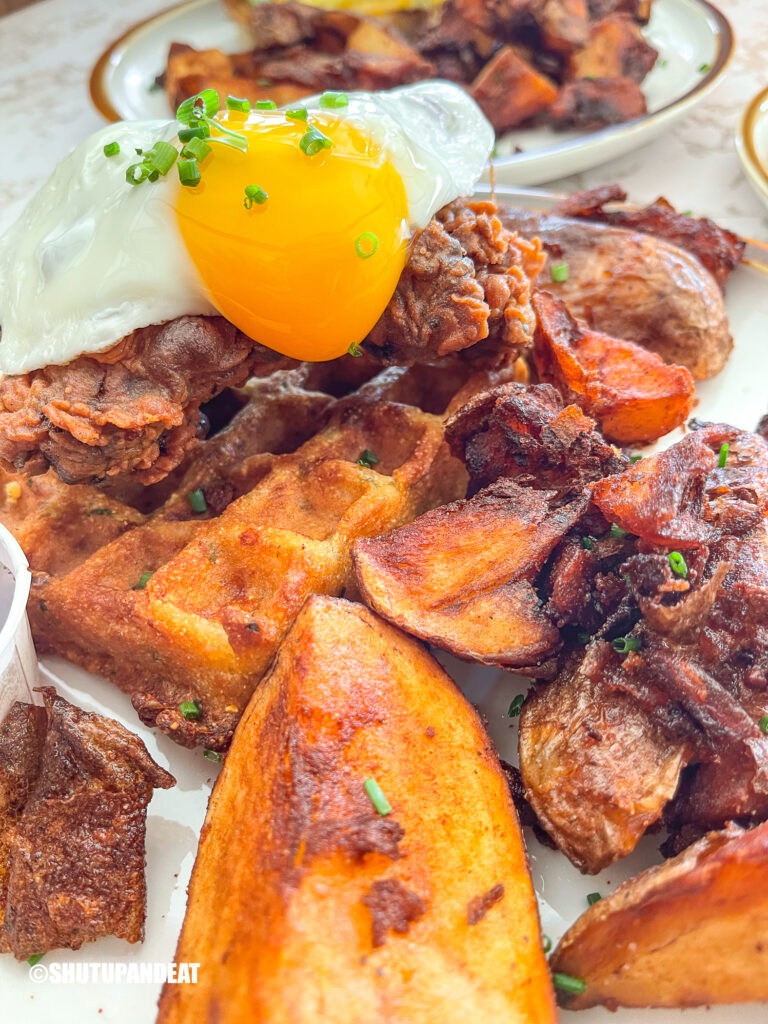 The chicken was tasty, I just wish there was more of it. It was barely three-bites. I realize that relative to what you're paying here versus a brunch spot "downtown", the portion and price scales up. That's not on Pointe-Claire Deli. I'm used to paying more for more. My expectations have been clouded by table-flipping volume and I have lost sight of humble, honest food.
I have to mention the golden deep fried smashed nuggets of potatoes. A side of small crackling pieces and larger flufy pieces with a crusty exterior. They need to invest in ketchup on tap. There weren't enough packets for me to finish these potatoes without feeling self-conscious. "Would you like potatoes with you ketchup Jason?"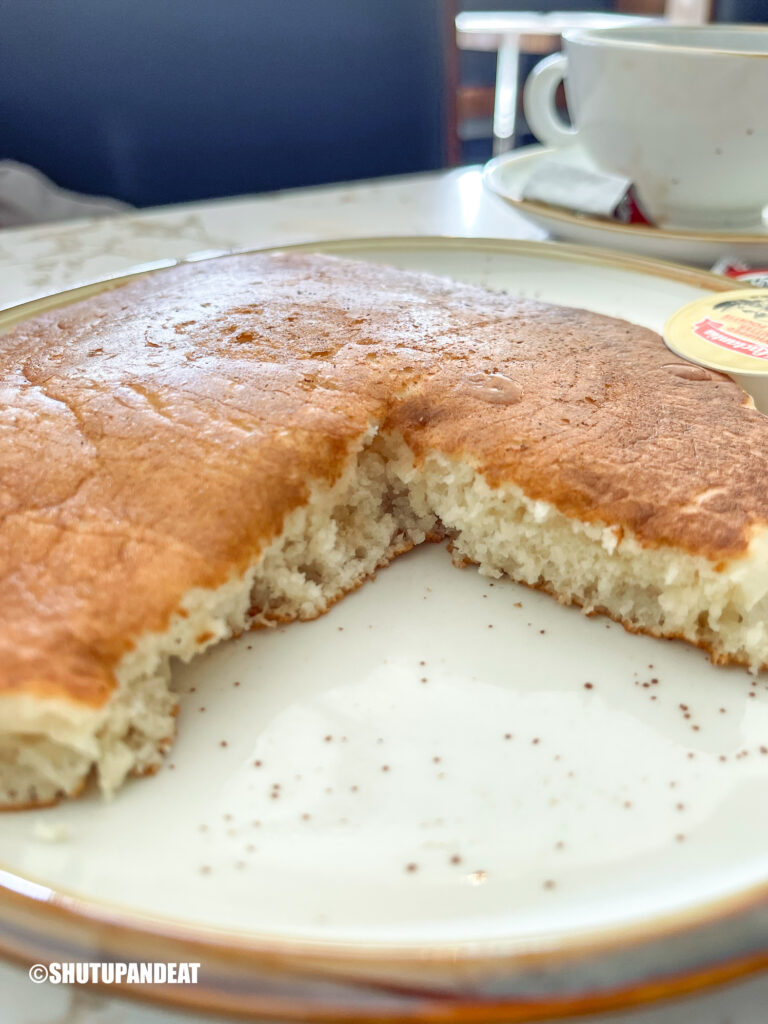 I love pancakes – it's on my wikipedia. There is pancake (yes, singular) on the menu, so I decided to order one singular pancake. It was light and incredibly fluffy. Served with a paper portion cup of maple syrup and pre-packaged butter. Nothing fancy. The way it's supposed to be. No fruit, no garnish, no nothing. The way it's supposed to be. 100/100.
Located in the Valois village, Point-Claire Deli is a place that exudes neighbourhood diner vibes. A quaint little spot whose decor is perfectly dated. Rustic gold-veined mirrors and a display case that probably house a selection of bubblegum and cigarettes once upon a time. It's got old school counter spinny seats where I'm sure people sat to watch their short-orders being cooked in another life.
From what I found out, the place has been up and running by new owners since the summer. The menu is straight forward diner food that includes subtle flourishes in their offering. A breakfast poutine, avocado toast and build your own omelette included. Not trying to reinvent breakfast items, but to put their own signature spin and updating the menu they probably inherited.
Maybe they are still maneuvering through growing pains and working out kinks. The wait was long considering there were only a few tables. Our friendly and charming inattentive waiter showed his inexperience. He left it up to (who I assume was the owner) to pick up the slack to establish new reputation of wholesome honest and delicious food served with a side of friendly courteous service.
The experience – like the chicken – left me wanting more. I can't wait to go back.
Restaurant Pointe-Claire Deli
51 Donegani Ave, Pointe-Claire
https://www.facebook.com/pointeclairedeli