Today marks the 14th edition of Montreal en Lumiere – one of the biggest winter festivals in the world. Drawing close to 900,000 people, this festival celebrates Montreal's winter by bringing visitors and locals alike together through a nocturnal program combining performing arts, free outdoor family activities, and most importantly gastronomy… not to mention and runny noses and frost bite.
Every year, for 11 days, the Montreal en Lumiere festival partners with master chefs from around the world highlighting a particular country and their respective cuisine. This year, we are honored to experience the culinary wonders of Argentina. Headlining this year's event is L'Atelier d'Argentine and their newly appointed executive chef Natalia Machado.

Chef Machado hails from Argentina and was initially contacted to consult and oversee the conceptualization of the restaurant's menu during construction. It was not until recently that she accepted the position of executive chef when the company's exhaustive search for a suitable candidate to fill the roll proved fruitless.
I had the opportunity to chat with Chef Machado about her role at L'Atelier d'Argentine, her transition from med school student to chef and her thoughts on Montreal.
Q: Have you had a chance to check out some of the famous montreal restaurants, and what's your favorite so far?
A: It's been a very hectic three weeks, with the transition from Argentina to Montreal; but my favourite right now is Restaurant Park (review here and here). I like what Chef Park is doing with his preparation of Japanese food. But I look forward to checking out more of Montreal's best, such as Chef Dammann's Maison Publique (whose former kitchen I've now taken over).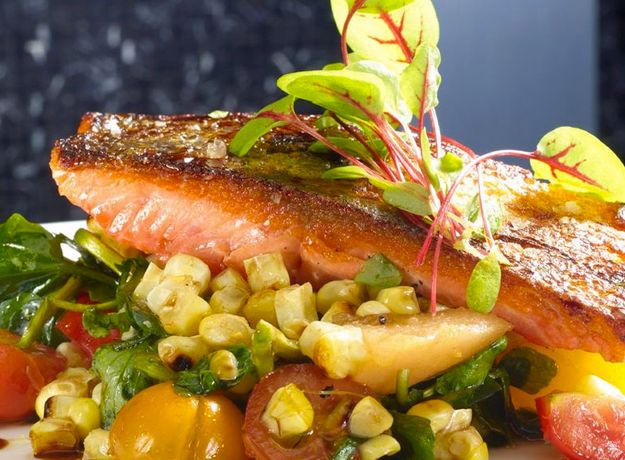 Q: What was the biggest obstacle from transitioning from med school to working in a kitchen? Was your family supportive of this move?
A: My parents were shocked, especially my mom; they didn't believe that being a chef is a viable career, more than it is just a position you're hired for at a restaurant. But once they saw how much I loved it, they became more comfortable with my ambition.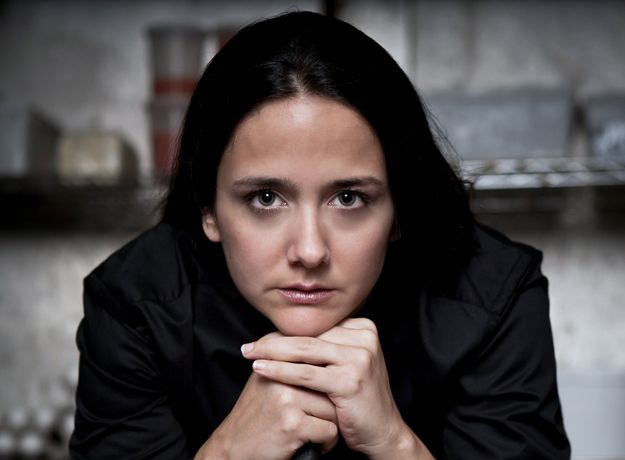 Q: I think it says a lot about pursuing your passion and following your heart. What advice would you give to young women who aspire to become chef in such a male dominated profession?
A: It is a very male dominated profession, but if you are passionate about what you do, they will stop seeing you as a gender and respect you more as someone who is capable of the job.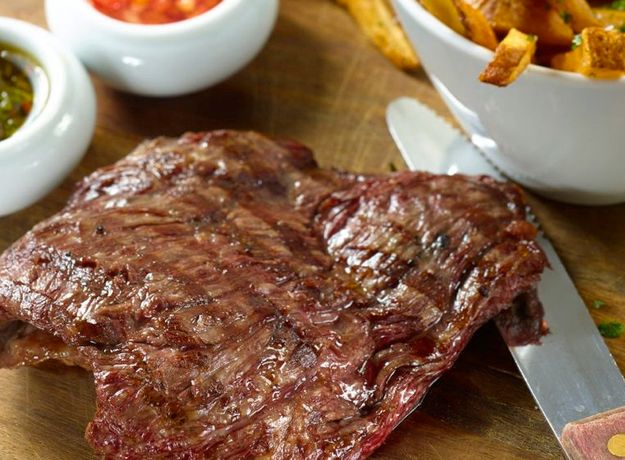 Q: Since Atelier d'Argentine and Argentinean cuisine in general is so meat-centric, do you have any tips for home cooks to grill the perfect piece of steak?
A: Don't be too complicated; we don't use dry-aged beef because we already start with a great product and want to let it show. Season with just pepper and coarse salt and use charcoal to grill. Let the meat rest; the biggest mistake home cooks make is serving meat right from the heat; let the steak sit for a few minutes first. Also don't press the meat on the grill as this squeezes all the juices out!
Q: What is your culinary guilty pleasure; your secret indulgence?
A: Hot peppers
Quick fire questions:
NYC Pastrami or Montreal smoked meat?
-Montreal smoked meat
NYC Bagels or Montreal Bagels?
-Montreal bagels! I love that it's not so doughy and that I can actually finish the entire thing!
Subway or Metro?
-Subway
Tortiere or Empanada?
-Empananda
Poutine or Celine Dion?
– (laughs) Poutine all the way !

Q: Lastly, you are a Food Network "Chopped" champion AND a "Sweet Genius" winner; between you and I… is Chef Ron Ben-Israel – "The Sweet Genius" – as scary and creepy in real life as he is on the show?
A:(Laughs) Nooooo! He is so sweet and such a nice guy! They make him play a character on TV and the amount of makeup they put on his head makes him look a lot scarier than he really is; he's a sweetheart!
I'd like to thank Chef Machado for taking the time out to chat and sharing some insights with me. It was an honour to speak to her and to formally welcome her to Montreal.
Check out Chef Machado and her Argentinean inspired menu at L'Atelier d'Argentine where carnivores rule. They also feature a late night "Buenos Aires hour" special ($22.50 for a starter and a main after 10:30pm, Tuesday to Saturday) and an awesome weekend brunch.
Make sure you make your reservations for your Montreal en Lumiere dinner events NOW! The good seats are selling quick.