If you can remember last year around this time, I was chosen as one of seven celebrity bloggers across Canada to take part in Thai Kitchen's Ambassador search in their "Lucky Recipe Challenge" where I was asked to develop recipes using some of their products. My recipes included a red curry pulled chicken tacos and even a tasty vegetable salad rice bowl with crispy noodles – some of these recipes I still use to this day. If you can also remember that I didn't win and was robbed of the title; but at least I'm not bitter about it.

This year Thai Kitchen Canada is back with season two with all new bloggers vying for the same coveted title. They got in contact with me concerning recipes and the uses of fish sauce. I often use fish sauce in some of my recipes, but I'm no chef. But it piqued my interested and I started to wonder how this relatively intrusive and typically overpowering ingredient would be used in different kinds of cuisine. So I took this opportunity to ask some of the city's best chefs how THEY use fish sauce in their kitchens.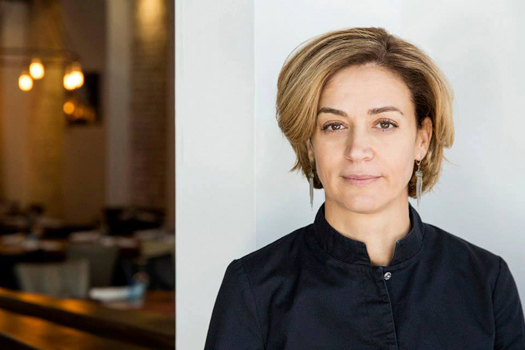 I spoke to Chef Fisun Ercan, executive chef and owner of Restaurant Su and Barbounya how she uses Fish sauce in her Turkish kitchen.



"I use it for some salad dressings and I use it in the bouillabaisse sauce. At Su for brunch we are serving a smoked mackerel tartine so I use the fish sauce in the oil, brush and toast the tartines with it."
To be honest, I was looking forward most to Chef Ercan's response; I would never think of an Asian Fish Sauce being used in Turkish cuisine. I guess that's why I'm not a chef and she is. Someone of her calibre pushes boundaries to make all sorts of ingredients work for them.

Chef Colin Perry of Dinette Triple Crown – Montreal's authentic taste of the southern states and best "Kentucky fried chicken" had some enlightening anecdotes concerning fish sauce.
" I don't use a lot of fish sauce, but I do use a lot of anchovies, and worcestershire sauce. I put anchovies in braises to give them more umami, and I put worcestershire sauce in almost any sauce I make for the same reason. Fish sauce would pretty much have the same effect. I think any well-established cuisine has the tradition of using these type of ingredients for this reason. I would say that worcestershire sauce is basically just Western fish sauce."
Chef Perry is always my go-to guy for amazing insight. On the tail end of our conversation he suggests I look up Garum; an ancient fish sauce made by Romans. His intimate knowledge for ingredients is scary and inspiring.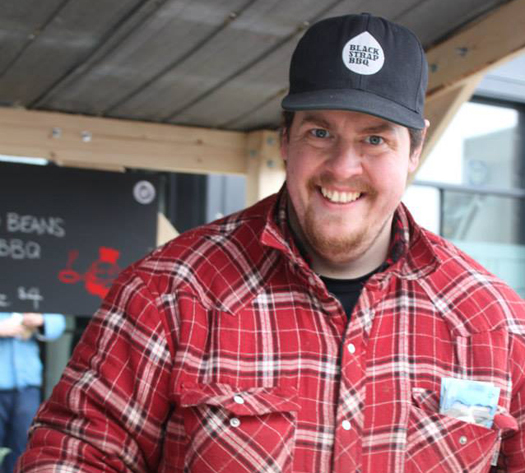 Chef and Champion BBQ pitmaster Dylan Kier of award winning Blackstrap BBQ and newly opened Tejano BBQ Burrito uses fish sauce when going for a "southeastern" flare when changing it up from the "southwestern" fare.
"I've used fish sauce in sauces and glazes for chicken and pork whenever I'm going for a southeast Asian profile."
I have yet to try some of this unique asian style BBQ, but I'm assuming it's drastically different than the kind we can find in Chinatown!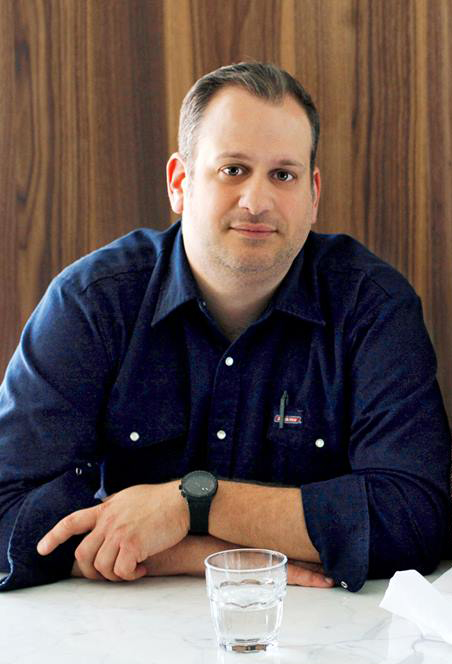 Chef Michele Forgione of the ever popular Italian eatery Impasto and Pizzeria Gema describes an Italian version of fish sauce.
"Yes indeed we have a fish sauce called colatura. It comes from the south of Italy."
Used whenever one would use anchovy in a dish, I'm told it adds to the deepness of flavour and savouriness of a dish, which also, coincidentally, is the successor of Garum as explained by Chef Perry.

Chef Mario Navarrete Jr of Callao Cantine Péruvien and Madre explains to be the links between Peruvian and Asian Cuisine.
"In Peru we have a unique style of Asian/Chinese cuisine called "Chifa" and subsequently a lot of Peruvian chefs have adopted some of its ingredients in their own cooking. For example "Arroz Chaufa" a Peruvian Chinese fried fish dish that uses fish sauce as the saltiness aspect of the dish."
Chef Navarrete sees many applications of fish sauce in his Latin based cuisine, from adding a depth of flavour when mixed with his beloved Peruvian chilies to using it in the sauce to escabeche.

Chef and owner of Montreal's popular and internationally renown Park restaurant and guest celebrity chef judge on Chopped Canada on Food Network Canada, Chef Antonio Park describes his uses of fish sauce in his traditional Japanese cuisine that incorporates and reflects his Korean background.
"I use fish sauce when making kim chi for the restaurant. I make my own fish sauce the traditional way by using the fish heads and bones; that way I can control the quality and favour of the end product."
Importing his own fish directly from Japan and other places around the world, it goes without saying that not everyone has the luxury of making their own fish sauce, but sourcing his own sustainable products and socially and environmentally friendly ingredients would probably make for some of the most unique fish sauce around.
A big thank you to all the chefs who took the time to speak with me concerning their uses of fish sauce!
For more inspiration or ways to use Fish Sauce in your everyday recipes check out Thai Kitchen Canada's #TKeveryday Recipe Challenge. There's also $4500 in prizes up for grabs just for voting!
---
This is a sponsored post. Fisun Ercan, Colin Perry, Dylan Kier, Michele Forgione, Mario Navarrette Jr, or Antonio Park do not necessarily use, promote or endorse Thai Kitchen Canada, the Thai Kitchen brand of fish sauce, or personally support the "#TKeveryday" recipe challenge.