Let's face it, we all love to snack. I, myself am a savoury snacker and will often chose salty treats like chips, cheese and crackers, salami, several tacos or an extra large meat lovers pizza over anything sweet when a snack attack strikes. I was recently introduced to this new line of snack crackers Bruschette Maretti. It's described as "gourmet bites" of everyone's favourite Italian appetizer (bruschetta) but in snack-form. They contacted me and asked how I would incorporate these tasty snacks into my daily life as a Montréal food blogger while showcasing my city at the same time. I was up for the challenge and for 12 weeks my job as a ninja was compromised for people heard my coming from a block away as I toted a crinkly bag of crackers everywhere I went!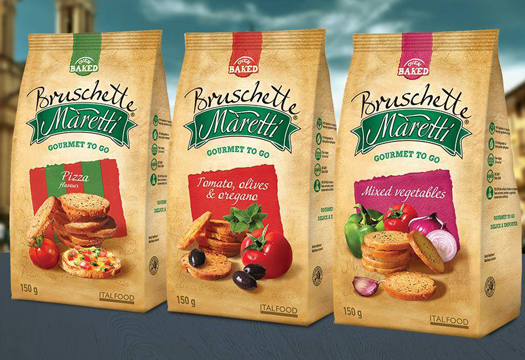 New to Canada, Maretti has been the bee's knees in Europe for quite a while. These bruschette are awesome savoury snacks that I found myself enjoying everywhere I went. These crackers are twice oven baked and contain no hydrogenated fats, no GMOs, no artificial colours, flavours and preservatives and are vegetarian friendly! Maretti's Bruschette comes in three awesome flavours: pizza, tomatoes, olives and oregano, and mixed vegetables. The pizza was by far my favourite one – cheesy and delicious. The tomatoes, olives and oregano were flavourful, zesty and almost fruity and the mixed vegetables were sweet and savoury.
You may have seen them out in force this summer, the Maretti mobile was present at a bunch of festivals handing out sample bags of their tasty snacks.

If you follow me on social media then you would have seen that I've been documenting my experience with the Maretti Bruschette the entire summer; from putting them to the ultimate taste test with my niece, to forgoing my typical snacks as I watched my nephew's hockey tryouts, bringing them in for my students to try during one of my dumpling making classes…

…to making a charcuterie board for dinner one day then having the picture make the front page of Reddit, so that was kind of nice.

I even started to incorporate them into my meal planning as well outside of this campaign. It was pretty easy since the crackers themselves are really tasty. It's hard to believe that something this tastes this good is actually so low in calories – compared to your other favourite crispy snacks.

Check out my #SnackMaretti posts on Facebook, Twitter Instagram for descriptions of each of my photos.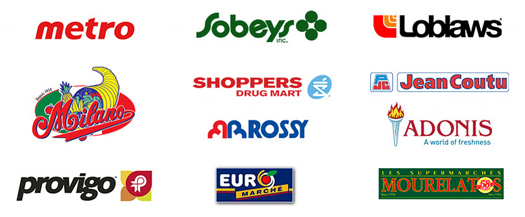 For more info concerning the Maretti line of Bruschette products including nutritional facts and retailers in Montreal check out their website.
A big thanks to Maretti for putting me up to the challenge and introducing me to a healthier and lighter savoury snack alternative!
–
This is a sponsored post. Thoughts and opinions are my own and do not necessarily reflect those of the brand or parent company.