Being a home cook, I like to explore the entire culinary landscape whether it be types of cuisine, techniques or using ingredients I may not be familiar with. One of my favourite things to cook is beef. It's such a versatile ingredient that works well in different recipes from braises and stews, to barbecue to tartare. I like to say that I'm confident in cooking with beef, but what if you're not? Buying and handling beef may be intimidating to some people but thanks to Canadian Beef's new "The Round Up" app, incorporating beef into your meals have never been easier.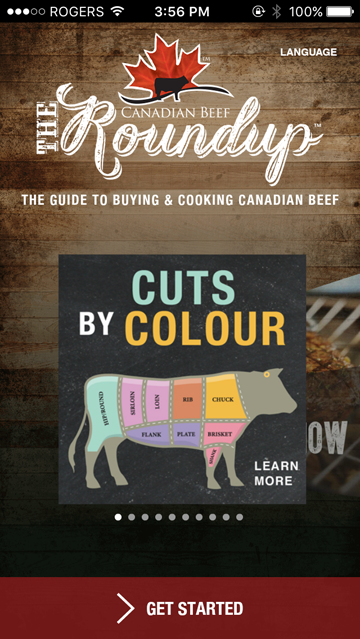 Canadian Beef recently overhauled their app "The Roundup" to help Canadians eat a cut above. This app merges butchery and culinary skills to make all encompassing info about beef readily accessible and available.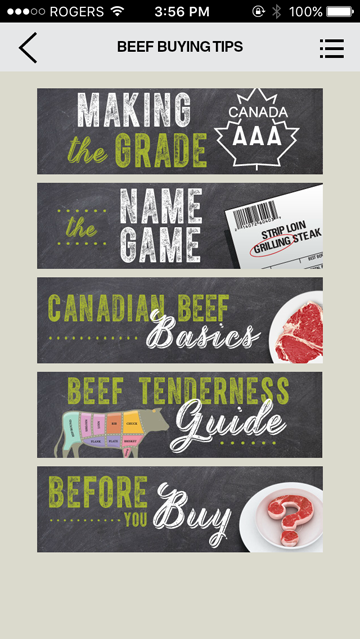 The Roundup was designed to be a hub of information and reference tool for those with limited experience in the kitchen as well as offering the well versed food enthusiast tips and tricks from industry professionals. I appreciated how much detail the app goes into. It gives the user great tips on cooking, recipe information as well as a rundown on different cuts and a buying guide. The Roundup est disponible en français aussi!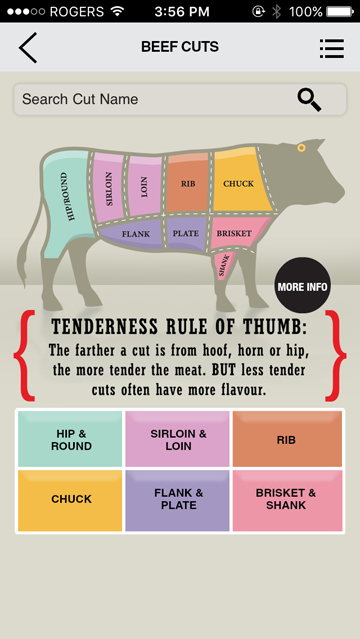 We've all been there where we're staring at a recipe that calls for five pounds of deckle and haven't the slightest idea of what it was other than thinking, "isn't that the guy who fixed our balcony?" The round up has you covered with a indents glossary and substitution guide.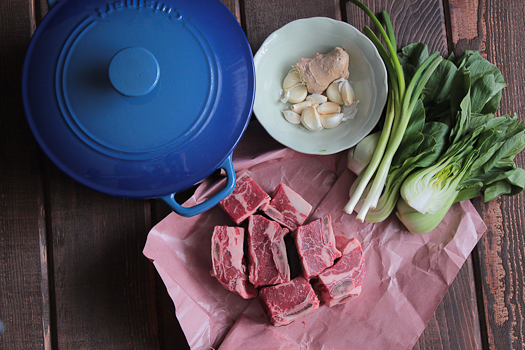 I was recently challenged to see if I could "make the cut". What does that even mean? I had the opportunity to test-drive Canadian Beef's "The Roundup" app to see how easy it was to follow a recipe all the way from sourcing the meat to completed dish. I tried the Bulgogi-style Braised Beef with Skillet Baby Bok Choy.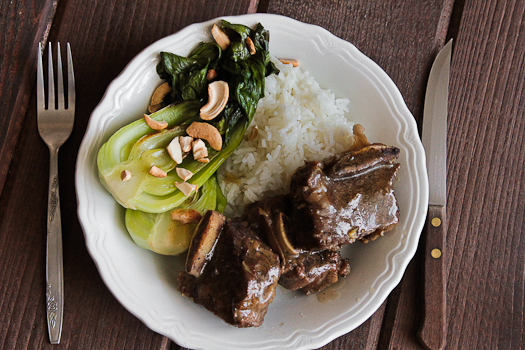 I'm often weary of trying Asian recipes because for the most part they are usually underwhelming and tamer than what I'm used to, but The Roundup's recipe was legit. A two-hour cook time in a braising liquid seasoned with soy sauce, brown sugar, ginger and a ton of garlic did the trick in cooking the meat that left it falling off the bone as well as imparting great flavour.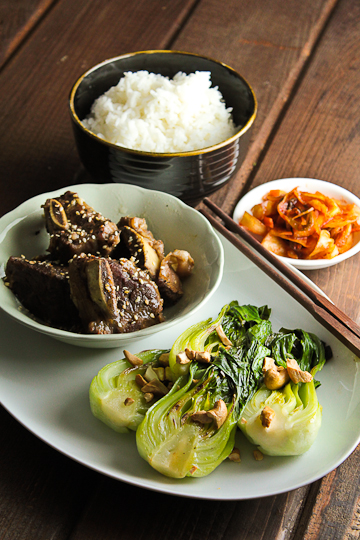 The skillet bok choy were tasty, seasoned with some of the braising liquid and garnished with cashews. Full discretion, this Korean inspired dish had me feeling as though something was missing. I realized that I had a tub of homemade kimchi I made a few weeks ago that was ready to eat. No Korean meal is complete without a side dish of kimchi – it definitely took the dish to the next level.
So what's better than beef? Canadian beef! Download The Roundup app here and get cooking!
—
Disclaimer: This is a sponsored post, I was compensated monetarily and with groceries, however, thoughts and opinions are my own.