If you've read my post for the other week, you'd know I was given the Philips Air Fryer to test out. It's been a blast trying different recipes to see if the machine really does live up to its claim of "frying" foods with little to no oil. Not only have I recreated some of their recipes, but modifying my own original recipes to omit any frying process has been an eye-opening experience. In all honesty, I was skeptical at the beginning. How does this thing "fry" with air? It was a question I set out to answer.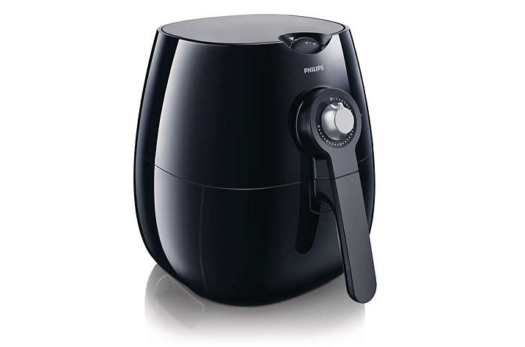 The Philips AirFryer uses proprietary "Rapid Air Technology" to fry, bake, roast and grill with little to no oil. What does this even mean? I'll tell you. It uses super heated air to cook your food and give it the taste and appearance of having been fried. Short of having tiny magical fairies that live inside the machine casting their tiny magical fairy spells over your food to magically crisp it up in half the time than if you used oil to fry it. I used the Air Fryer with one of my own recipes to see how it stacked up when used to substitute actually deep frying.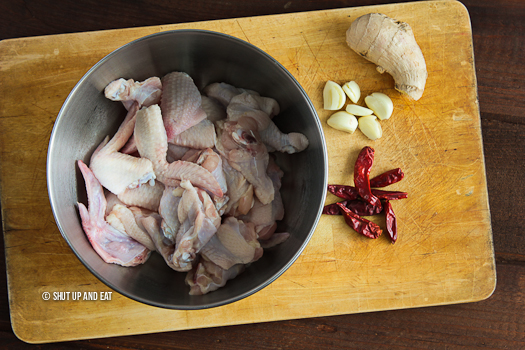 One of my secret fried indulgences are chicken wings. A great game-time snack or finger foods for a casual hang sesh with friends, wings are always a crowd favourite. As much as I love them, I don't eat much of them because of (let's face it) how "unhealthy" they are. Often battered and deep fried, I wanted to find a way to modify this my recipe to see if I could achieve the same great taste but being more mindful of preparation.
General Tao Chicken Wings
2 lbs separated chicken wings (drumbettes, flats and tips. I like the wing tips so I keep them on)
Marinade
3 tablespoons light soy sauce
1 beaten egg
3 tablespoon corn starch
1 teaspoon black pepper
Sauce
4 dried whole chili peppers or 1 teaspoon of chili flakes (optional)
1.5 tablespoons oyster sauce
1.5 tablespoons vegetable oil
2 tablespoons dark soy sauce
1.5 tablespoons white vinegar
4 tablespoons white sugar
1 tablespoons rice wine
3/4 cups water
1 teaspoon grated ginger
2 tablespoons finely chopped garlic
2 tablespoons corn starch
Garnish
Sliced scallion
Roasted sesame seed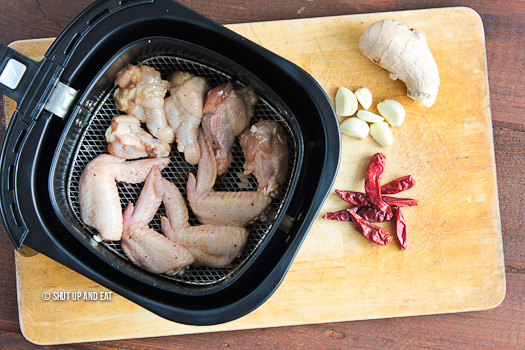 In a bowl, mix the light soy, corn starch, black pepper and beaten egg and mix with chicken wings to coat. Let it sit and marinade for 10 mins. Mix again and place in a single layer in the fryer basket. The coating won't be thick, it will provide the chicken with just enough of a crust when fried. Preheat the Air Fryer at 180 degrees for 3 minutes and then fry the chicken wings for 15 minutes or until the juices run clear. Flip the wings after 8 minutes. I was able to fry four-five whole chicken wings at a time. This makes for a great snack for one person, or you may need to cook several batches – depending on the size of the wings.
In a bowl, mix oyster sauce, dark soy, white vinegar, white sugar, rice wine, and cornstarch. Then in a skillet, heat up the vegetable oil and fry the dried chili peppers (or flakes), ginger and garlic until fragrant. Stir liquid mixture to loosen up cornstarch and add to the skillet. Simmer until the sauce thickens.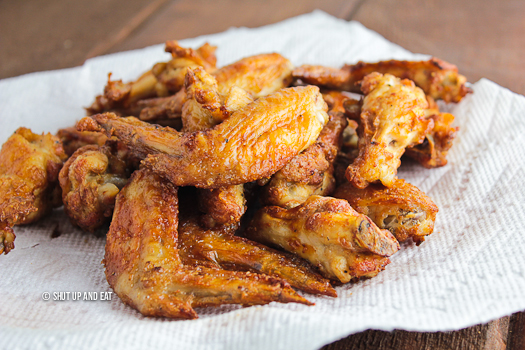 Remove chicken wings and place them on a plate lined with paper towel to drain excess oil and fat. Look at them! Look at them in all their chicken wingy glory. You would have never guess that they aren't deep fried, but air fried!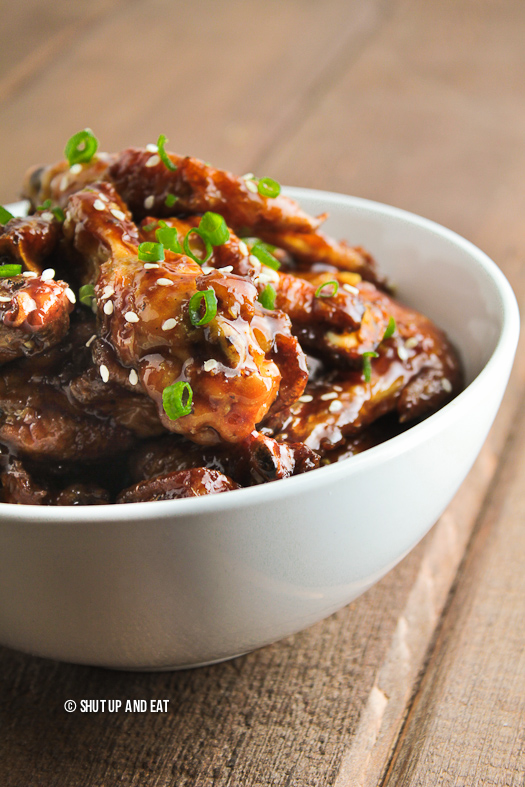 Transfer wings into a bowl and sauce according to taste. If you like your sings saucy, by all means, drown it. This recipe yields enough that you can store in a jar for future use. I like my General tao sauce to be a bit spicy, so the chili peppers are completely optional but strongly recommended. The wings were perfectly cooked and despite being covered in a sticky, sweet and sour sauce, the crust of the chicken managed to stay crispy.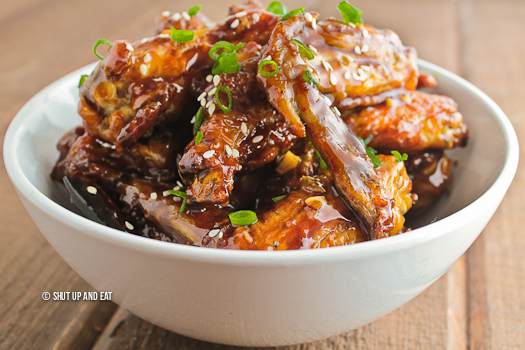 As I said before, this machine has given someone like me who loves to cook Asian food, a better and healthier alternative to cooking with high-temperature oil especially when it comes to frying. I've been using the Philips Air Fryer for a while now fascinated by what it can cook and the results it puts out. What would you like to see fried in this machine? let me know!
The Philips Airfryer is available at most major retailers including: Hudson's Bay, Williams Sonoma, Canadian Tire, Amazon.ca, Best Buy, Costco.ca, Home Hardware, Linen Chest, Home Outfitters, and The Shopping Channel. There are a bunch of accessories available as well, like a fry grill pan, baking pan and variety basket to make cooking with the Air Fryer super simple. A Booklet of over 20 original recipes included with the AirFryer to get you going as well as a downloadable app with over 200 recipes available in different languages.
—
This is a sponsored post. I was compensated monetarily to feature the Philips AirFyer . All thoughts and opinions are my own.