Brunch is such a funny concept. Yes, we all understand that it's the meal between breakfast and lunch. It often consists of foods that you might consider a bit too heavy to eat for breakfast, but push eating that dish a couple of hours, it's perfectly acceptable to eat before lunch. Is brunch time based food? Or it is food relegated to the weekend that's an excuse to day drink before noon? In any case, it's definitely a western thing. See dim sum, pho, grilled fish and steamed egg in dashi. Except for the big chains, it's only been in the last little while that we've been lucky enough to have restaurants that offer brunchy things daily – Janine, Regine, Pointe Claire Deli, and Tommy to name a few. This week, I checked out the newest spot serving daily breakfast and brunch in Verdun, Millmans.
Breakfast Plate
The menu at Millmans consists of a handful of breakfast (available all day) and lunch items. When I say "handful" I literally mean six dishes. From a breakfast plate, sando, bagel and lox, pancakes, omelette to yogurt and granola. The lunch menu is even more concise with five items which consists of two sandwiches, a burger and two types of salads.
The breakfast plate features two eggs, thick-cut bacon, potatoes covered in everything bagel seasoning and bread from Miette Boulangerie. The eggs were nice and runny, the bread was fresh and buttery, the bacon was thicc and the potatoes were crunchy. It was a basic and everything you need in a breakfast plate.
Breakfast Sandwich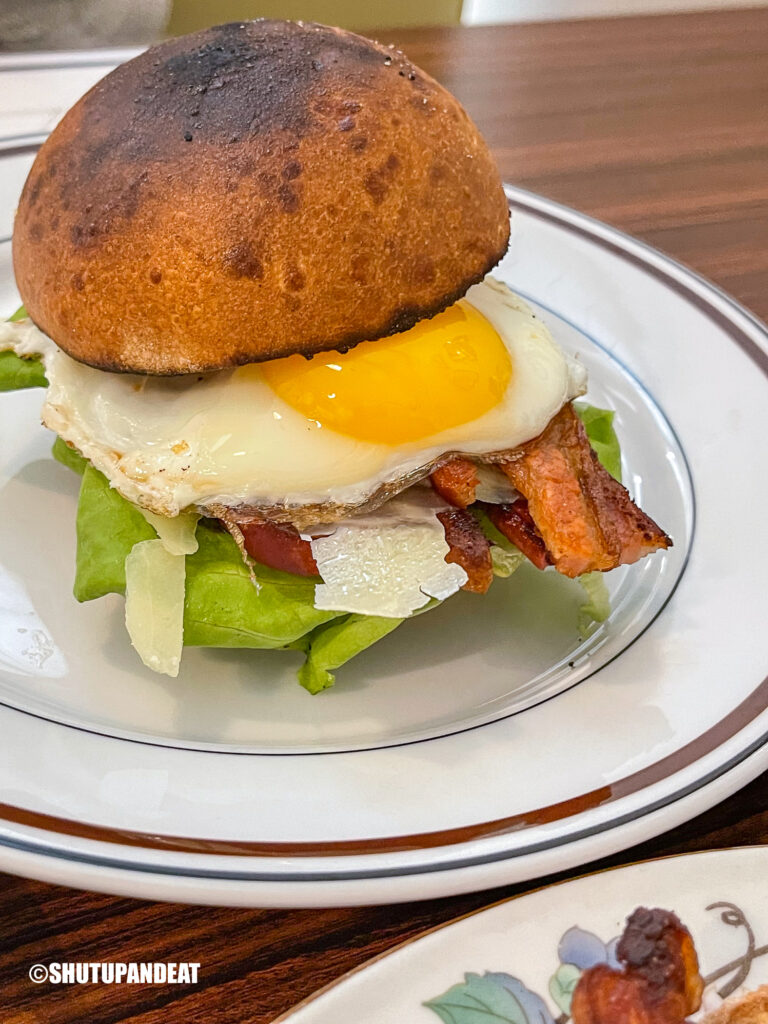 The breakfast sandwich was delicate bibb lettuce, the same thick-cut bacon, shaved cheese and a perfectly fried egg crispy around the edges. It was nestled between a lightly burned bun which added a nice charred aroma that brought out the smokiness of the salty bacon.
Pancakes
The pancakes came four to an order and served with maple syrup on the side. They were thick like the bacon. But also extremely dense and tight. I thought it was maybe some sort of special pancake. Perhaps I was missing something and they were supposed to have the texture of dish sponge. I asked if these were "special" pancakes and was told that it's a "basic recipe made with a lot of love to make the fluffiest pancakes I'll ever have." – No joke. I politely told them they were dense and tough. They apologized and assured me they aren't supposed to be like that and promised they would be better the next time.
Potatoes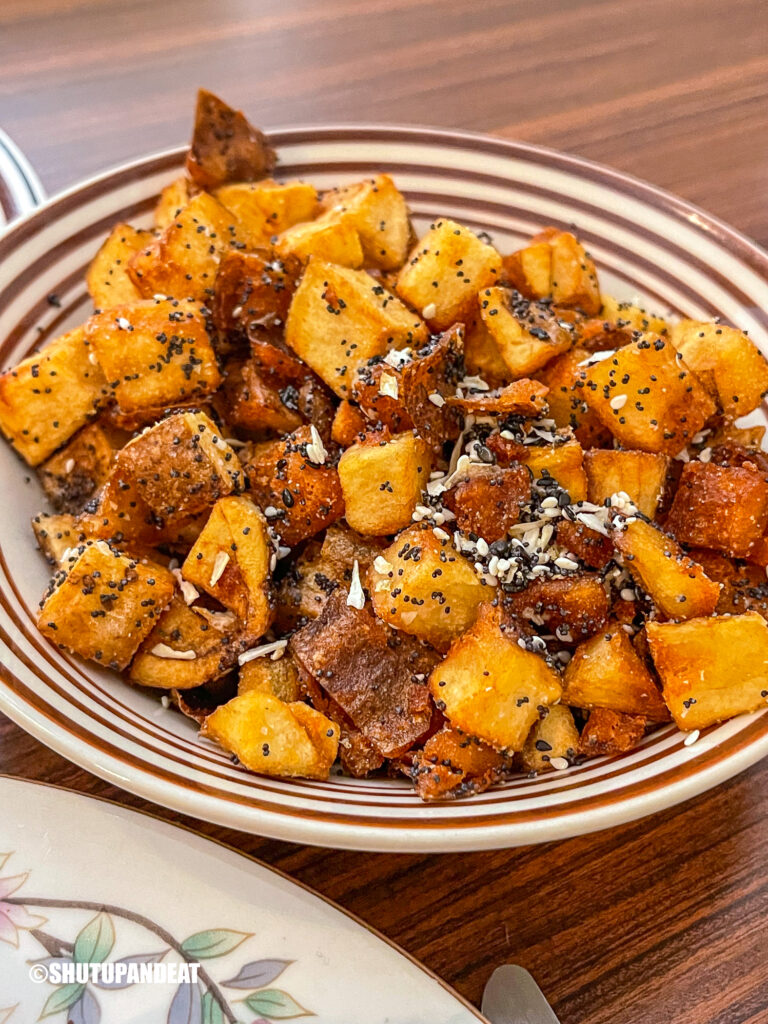 We were sold on getting a side of the breakfast potatoes. Crispy cubes of fried potatoes covered in everything bagel seasoning. Salt, pepper, dehydrated onions and garlic, poppy and sesame seeds. They were ok, crunchy and I ate them with ketchup. They missed a great opportunity to call them everything potatoes.
Millmans is serving comfort food in a cozy atmosphere. They've got a straight forward breakfast and lunch menu. I didn't have any expectations, so I wasn't disappointed. From the menu they posted on Instagram, I knew what I was getting into and for the most part they delivered exactly what they were advertising; a modest spot for breakfast and lunch. I can see myself stopping in for a quick bite if I'm in the neighbourhood, especially to make up for the unfortunate pancakes. They've got an early bird special of 15% off breakfast before 10am!
Millmans
3779 rue Wellington Street, Verdun
https://www.millmansmtl.com/