In the past several years, it seems like the city has experienced an exponential boom in fried chicken spots. You've got the OGs like, Triple Crown, Icehouse, Mon Ami, Comon, to the new kids, Olivia's, Corilla, Cali and Maffeo's. I'd like to say that the fried chicken frenzy has peaked but with a few more spots that I have lined to to write about, I don't see an end in sight… for now. That being said, this week, I hit up one of our home-grown fried chicken chains to pop up, Jack Le Coq.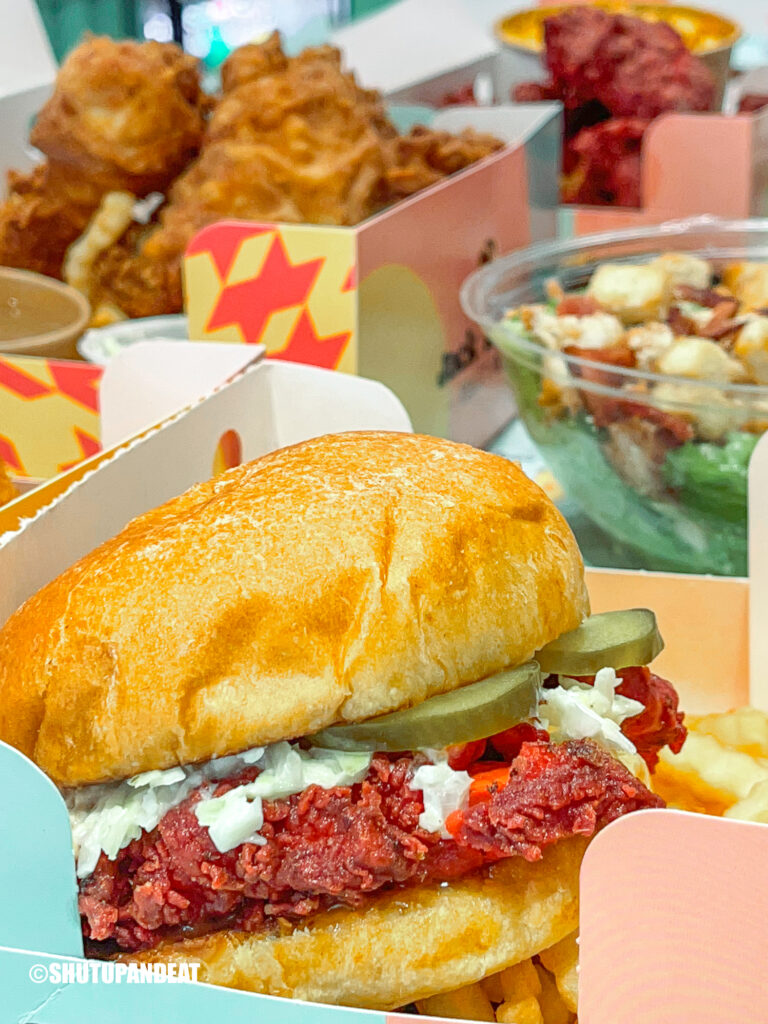 With four locations, Jack Le Coq is a fun fast food spot specializing in fried chicken. The menu looks like a delicious Venn diagram of all things chicken. It has family meals, single meals, sandos and tendies, and sides and all derivatives and possible combinations of the menu items.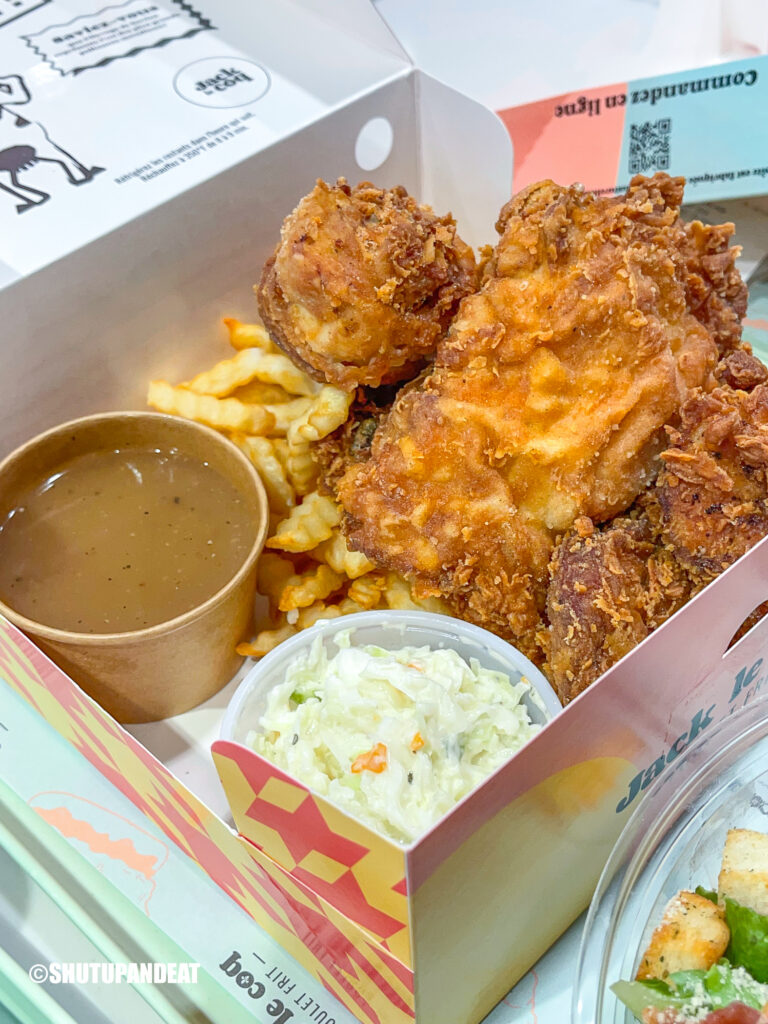 The combo boxes come with crinkle-cut fries, creamy coleslaw and gravy. I've realized that the portion of gravy is pretty much standard across all chicken places. Why is this? Why do they stipulate my gravy ration like they know me or know what I've been through. Restaurants should all be so lucky to be a conglomerate chicken chain named after the patron saint of hunters that feature gravy on tap in their dining rooms.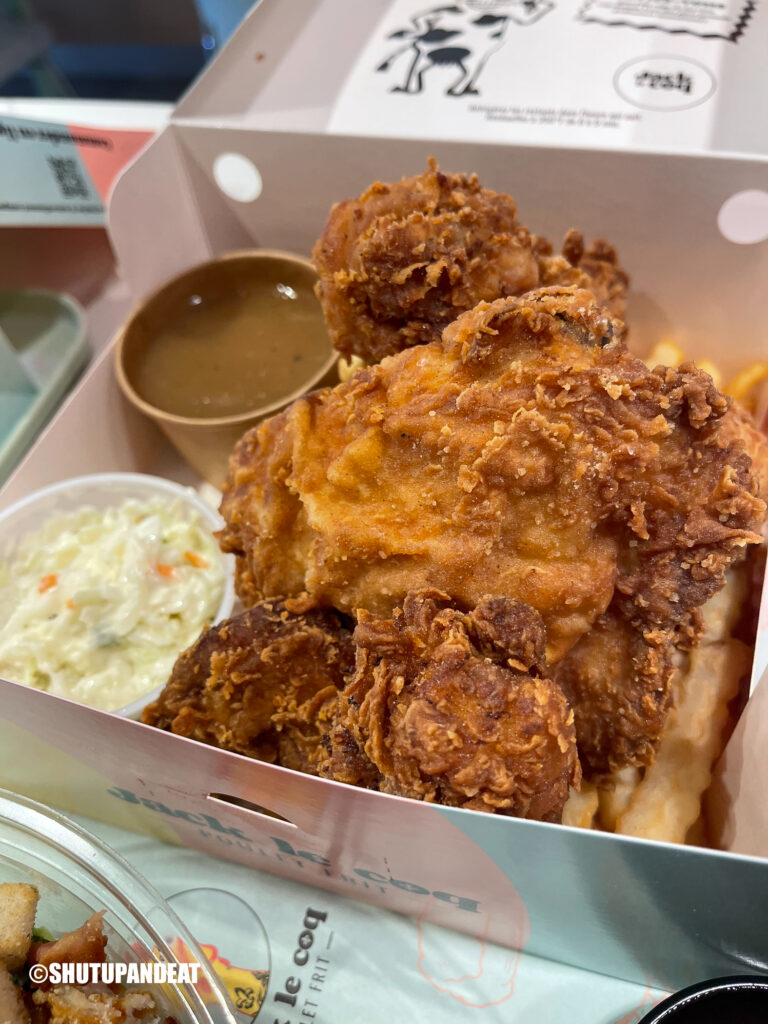 Why do they stipulate my gravy ration like they know me or know what I've been through.
The chicken was moist and juicy. The fry on the skin could have been more consistent – there were soft spots and crispier sections. But that's on the chicken for not evenly distributing it's naturally grown fat, not the way the restaurant fried it. The seasoning on the chicken itself was inherently light-handed. I'm convinced that's on purpose. Jack Le Coq has eight different sauces – from the classics like BBQ, honey-mustard and ranch, to unique options like hot-money and their signature Jack sauce to bring your chicken to the next level.
Spicy Red Tenders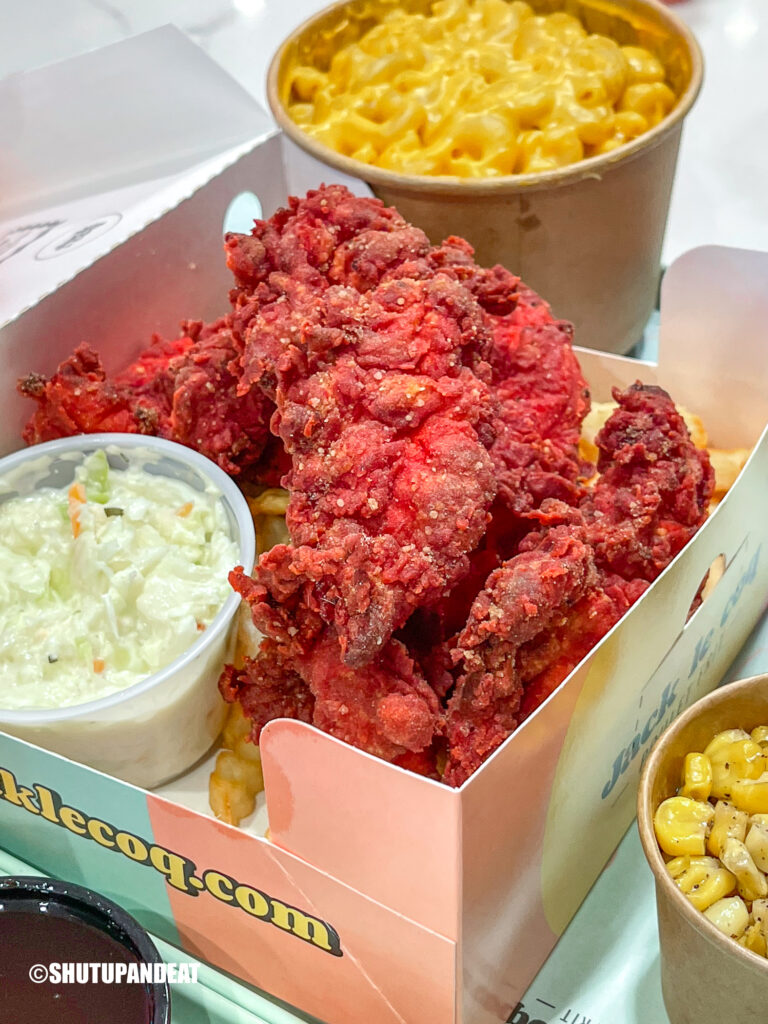 The spicy red chicken tenders were as delicious as they were striking. The tendies are fried in a bright red batter that's got a kick, but not enough to deter anyone from trying it. Get it with the hot honey. Steamy hot throughout and crunchy. A delight.
Chicken Caesar Salad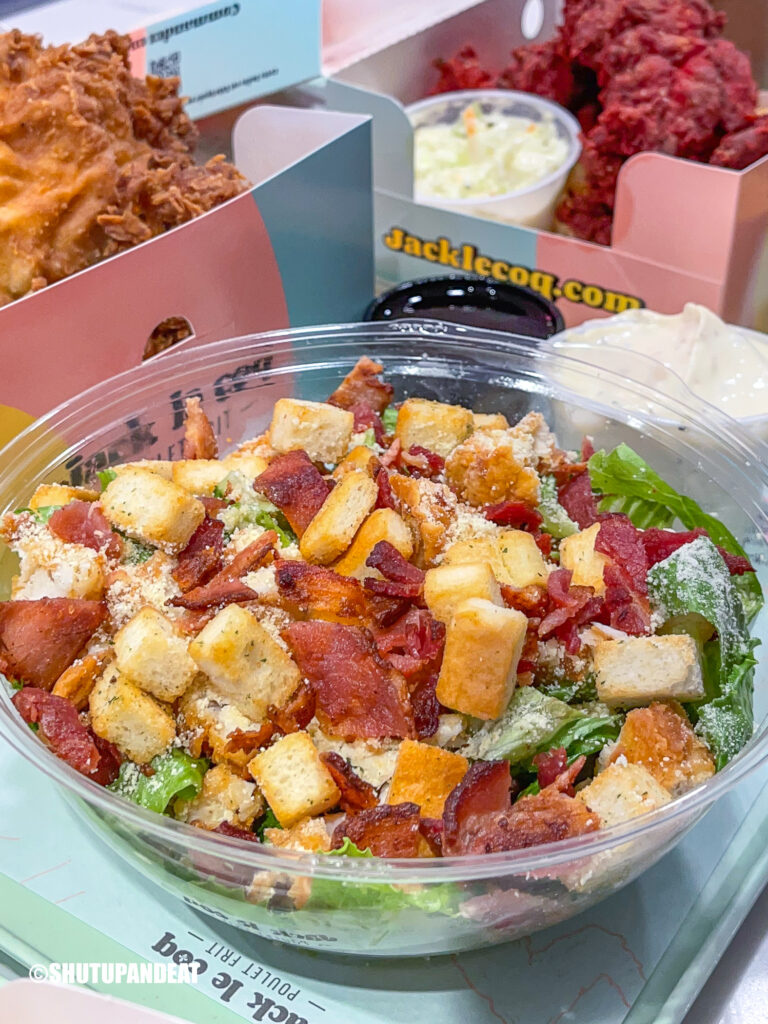 I tried the chicken caesar salad at first as a joke, but a joke it is not. A substantial salad topped with a generous portion of chopped chicken tenders, real pieces of bacon and croutons. Fresh romaine dusted with parm and dressing on the side. I could see myself ordering one of these as a meal itself.
Jack Honey Sandwich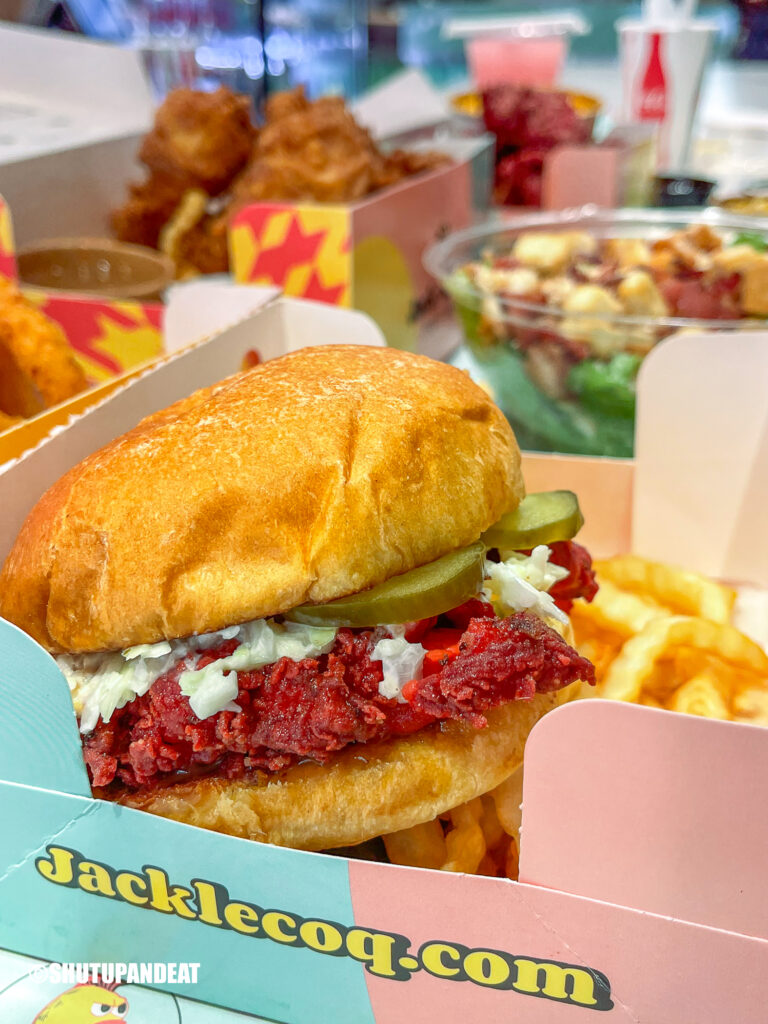 Jack Le Coq has nine different chicken sandwiches to choose from. We got the "Jack Honey" which was red tenders, honey fire sauce, topped with creamy coleslaw, pickles and honey mustard all sandwiched in between a fluffy toasted brioche bun.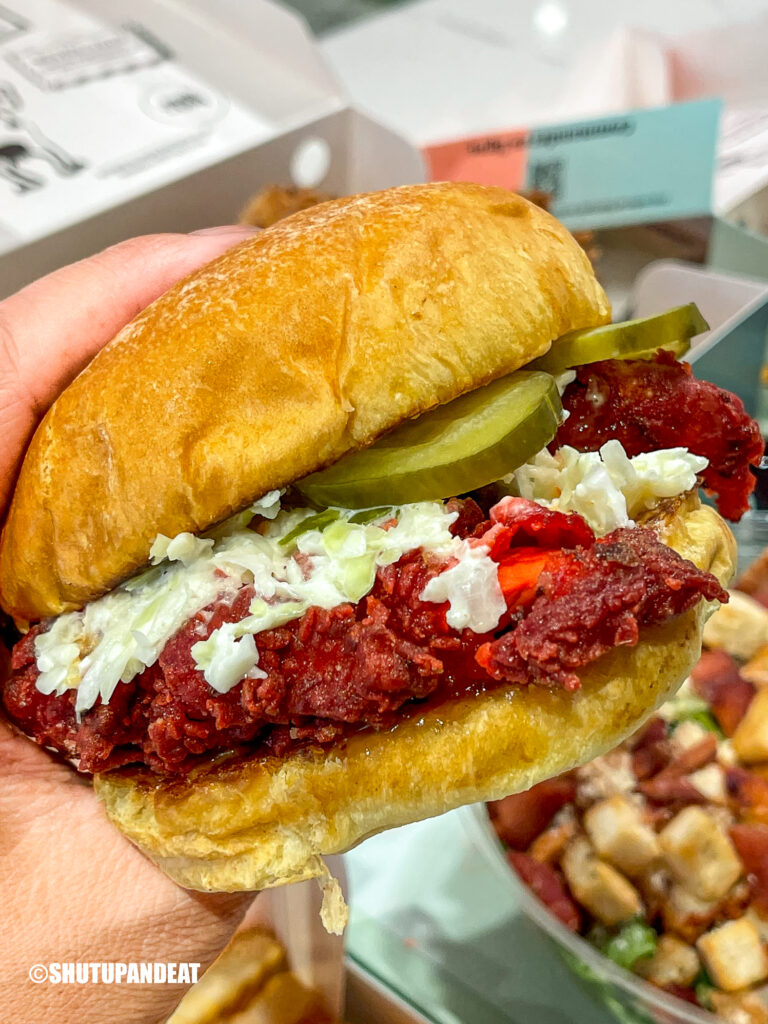 Every bite was a great one. A mouthful a soft bun biting through crunchy chicken who's heat is both accentuated by the sweet honey but quelled by the cool slaw and sliced through with a subtle tartness of pickle. Perfection.
Sides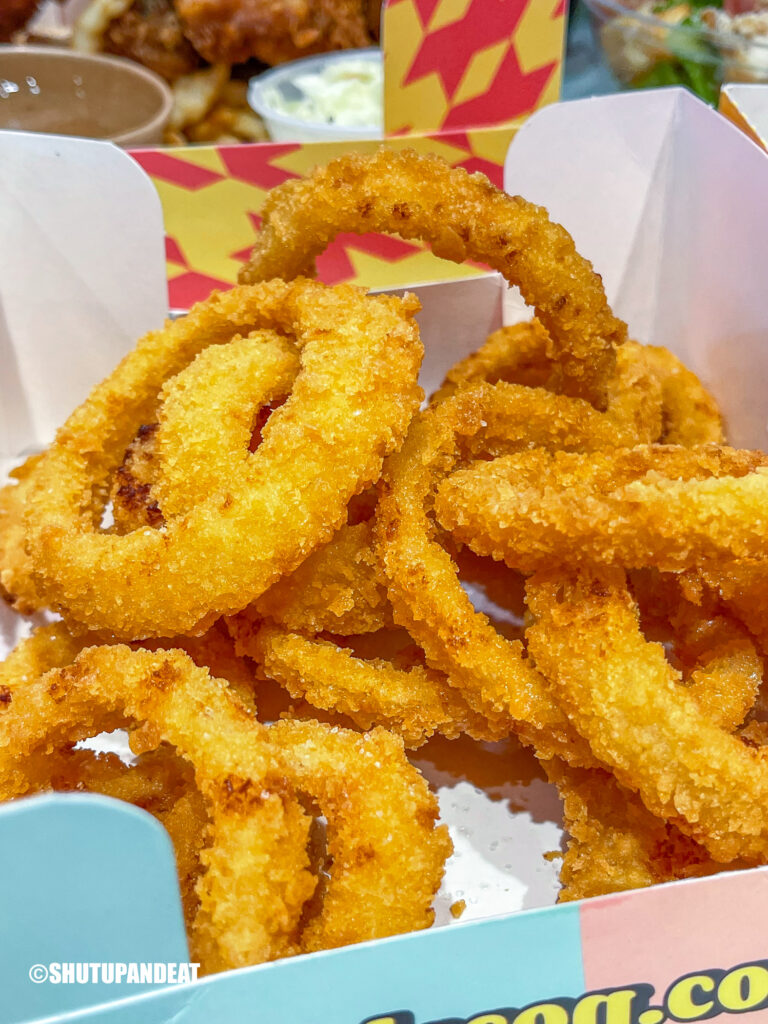 I tried a couple of sides and the one that stood out the most was the onion rings among the buttered corn and mac and cheese. The large rings lightly battered were delicious with the variety of dipping sauces we got. The buttered corn was herbed niblets slathered in butter and the mac and cheese was classic elbow macaroni in a bright yellow cheese sauce. Bland and if you didn't eat it within 5 mins, it congealed into a mac and cheese brick.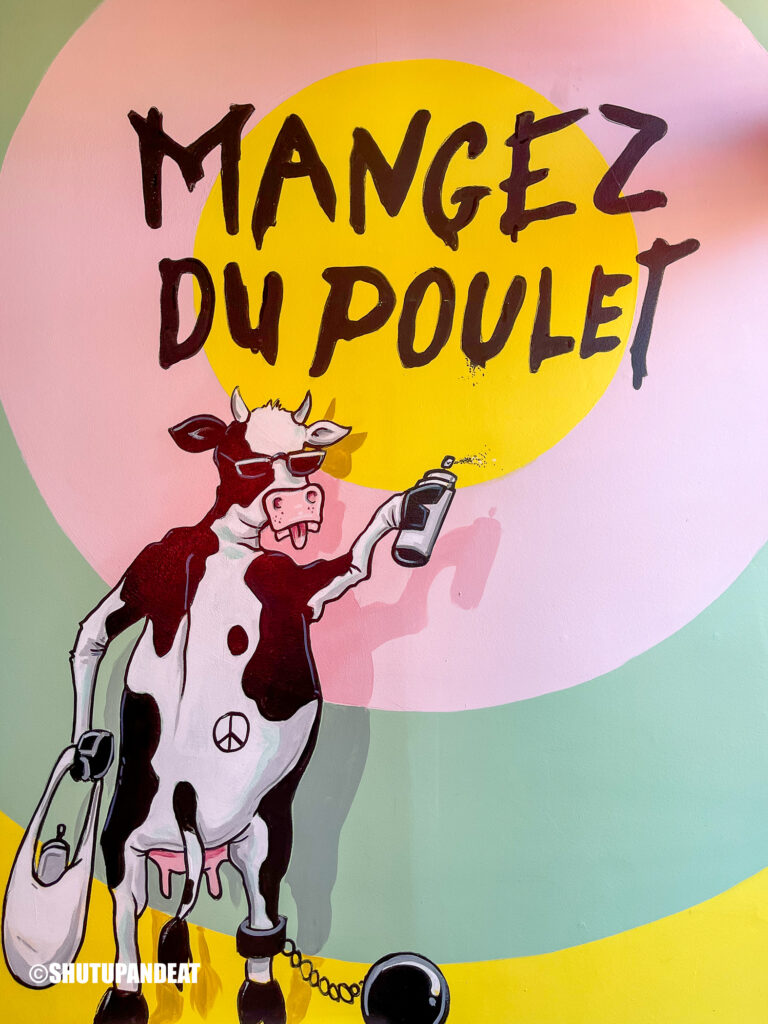 According to the website, the "Jack" of Le Coq is an actual real person. It's one of the owners. His dedication to the Montreal restaurant industry led him to various establishments in the city and now a venture to show off his years of experimentation to perfect his own signature fried chicken recipe. With sandwich options from a "Jack" to "Classic Jack" to a " Jack Cheese" – as I said the menu has many options that are derivatives of itself – therefore the pickiest of eaters will find something that will satiate their palate.
I visited the location in Villeray. The space is bright and fun with cheeky murals on the wall. It's fast-food counter style service. Staff was friendly and was eager to answer all the questions I had and give helpful suggestions. It's great that we have these home-grown chains like this. Especially since Jack Le Coq prides itself as being 100% Quebecois from beers and wine, produce and particularly chicken.
Jack Le Coq
618 Jarry E, (multiple locaitons)
https://jacklecoq.com/